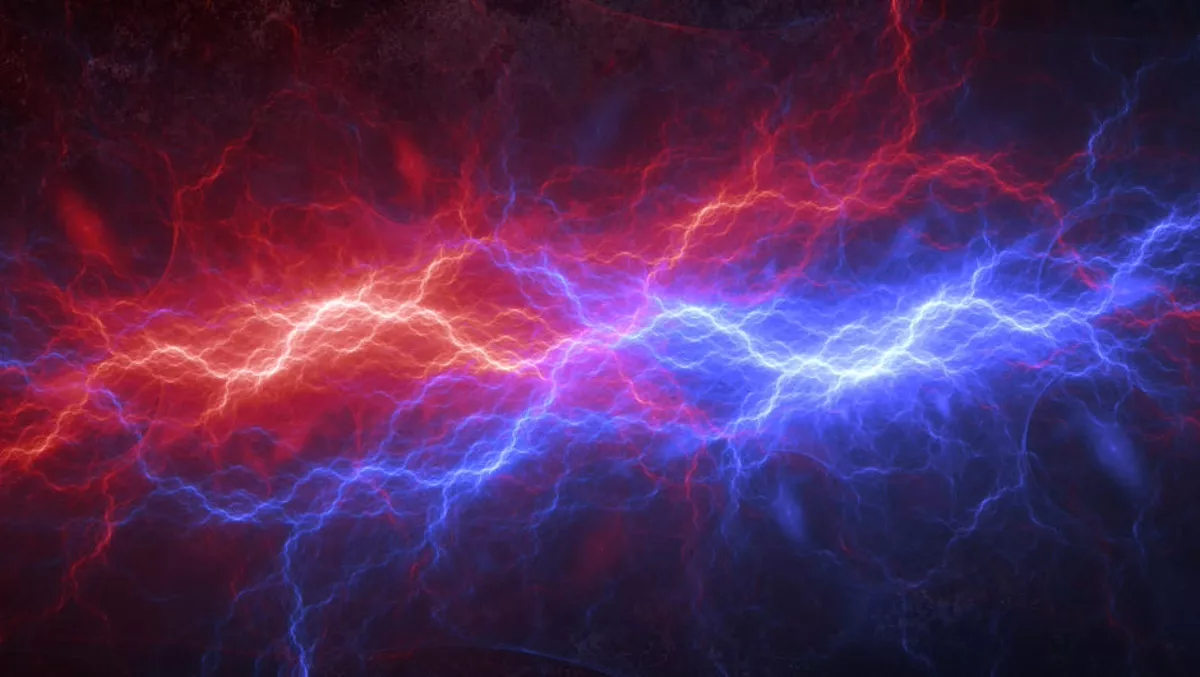 Exclusive interview: SAS, data analytics and the politics of energy
FYI, this story is more than a year old
Tim Fairchild is the director of the global energy practice at SAS, and also a well-known keynote speaker at energy industry conferences around the world.
Fairchild recently visited New Zealand to speak at the 2018 Downstream conference, an event that addresses the digital revolution currently disrupting the energy sector.
There was something about NZ Downstream that stood out to Fairchild, so much so that he singles the event out as his favourite, and "unlike any other event in the industry" – besides SAS events, of course, he explains.
"I think they do a really good job at integrating the politics of energy into the discussion," he says.
"Two years ago, at the very end of the conference they brilliantly scheduled people from the three political parties to do a 10-minute statement on their position on energy and then they had a moderated debate."
"The fact that you can even have a moderated debate without people calling each other names was pretty impressive."
Also joining Fairchild for this exclusive interview with IT Brief was SAS regional expert Grant Dyer.
A big theme of the conference was the power of data, and the impact data can have on the energy market as an industry that is becoming increasingly reliant on social media.
Dyer explains, "These energy players have to engage with audiences through social media. It's a different target market - think the first year Uni student you get their first opportunity to pay for an electricity bill suddenly has to go ask for it, get credit and go through that whole pain of getting an identity with those guys."
Fairchild adds, "I think for me, it's so refreshing to be in a competitive retail market, which is not the case all over the world."
"Where I'm from [the U.S.], it's state-by-state. I was saying this morning about how much I am amused to watch TV here for 30 minutes and see three commercials for energy. We don't see that."
"We don't have a choice where I live. There is no reason to advertise electricity."
"The most difficult commodity in the world to differentiate is electricity. You can differentiate everything; water can be differentiated. But you can't differentiate an electron."
Fairchild continues, "At the heart of it all is a lot of data and being able to pull data from a lot of different sources and use it to figure out how to market electricity to an individual"
"In five or ten careful questions, you could figure what want I like, that I'm a comfort lover and there's not much you could do to get me to change who I'm using as my supplier, I'm not price-sensitive, I'm busy...these are insights that most of the other industries have been gathering about us for years, and now we are seeing it in the energy industry."
The subtle power of friction
You might not be able to differentiate electricity, but you can differentiate customer service.
With over 20 retail electricity choices in Australia, and a similar number in New Zealand, Dyer says it all comes down to which company makes it easier – which company reduces the friction.
"It is just easier to engage with some organisations. For example, one company might say 'look, I can offer you a really good deal, if you come to me I can also give you broadband, and gas and energy, and I haven't got water yet, but when it comes, I can sort that too."
Dyer adds, "As soon as you start reducing the friction, it accelerates a customer's behaviour and the technologies are there to help organisations drive that outcome."
Fairchild comments, "Don't get so carried away with your technology that you forget about the customer. What's really going to change the energy business is us - it's people, the customer."
A change in approach
Fairchild says one trend across all customer industries SAS is seeing is the move toward looking across siloes of data and working to connect them.
"Customers are thinking about how this data about assets that sits over in this system, combined with this data about customers that sits over here, combined with this external data whether it's weather or social, can be put together to get insights they wouldn't have had if that data had stayed within those siloes."
"As a company, we've made that a lot easier with our platform that unifies analytics. Five years ago, we would've said, all your analytics need to be SAS analytics. But SAS, over the last two years, to SAS' credit, what we know is that our customers like to use different analytics."
"They may use SAS for this, and open source for that - but with this platform that we're enabling, it doesn't matter what kind of analytics you want to use. If you want to use ours, great; if ours is better for this job, do that."
"What our customers need is an overarching unifying platform so they can handle all the really difficult stuff that people don't like to talk about - like data management and data cleansing. But that's 80% of analytics."
"We had a senior executive in charge of customer relationships, and he said to me 'We have 10,000 models at my utility, and I have no idea if I go down to an individual model, who created it, how old is it, how is performing, we have no idea."
"It's going to be reassuring to our customers that see this explosion of analytics and models and for us to bring some governance to it."
Dyer adds: "In the overarching conversation of the power of data, it's the ability of SAS to provide an enterprise-grade repeatable foundation which allows lots of opportunities for organisations to leverage."
"We bring to the market some very unique skills, and New Zealand is what I call the hotbed of development. There are all these great things that are happening in New Zealand and Australia. In Australia, I have 27 retail choices for energy, and in New Zealand it's close to 23."
Fairchild notes, "New Zealand's energy market is growing. It's a crowded space that's becoming even more crowded."
Dyer continues, "Data analytics started around 42 years ago for SAS, and ironically, the first international client for SAS was the Bureau of Statistics in New Zealand."
"And another first, the algorithms that we use for our energy forecasting was developed in New Zealand. Multiple generations of that solution have been deployed globally."
You can't do it all - until you can
"One of the fundamental benefits of electricity is quality of life. You have to keep it affordable, you have to keep it reliable and we all want it to be as green as possible," explains Fairchild.
"But right now, you can't do all three of those things. I used to be in the PC business, I worked for Compaq. What we used to say about computers back them was 'good', 'fast', 'cheap'. Now, pick two!"
"You can't do high-quality, fast and cheap - you had to pick two of the three. It's the same with energy today - clean, reliable and affordable. Pick two."
"Someone is going to figure out how to make green energy affordable and how to make it reliable - and that someone could be a high-school student here in New Zealand, it could be a 60-year engineer in Switzerland, either way, it's going to happen. Someone will figure it out."
Fairchild continues, "I encourage people in the industry to go into high-schools and colleges and inspire the people coming out to come into the energy industry and solve a really big problem - clean, affordable, reliable energy. Go do that."
"The energy industry has to go in there and fight for that scarce talent against the banking industry, or the retail industry. IN the past, energy wasn't an exciting industry to be in."
"What the industry has to do now is go and inspire the next generation with the big problems, and tell them to clean it up."
Related stories
Top stories