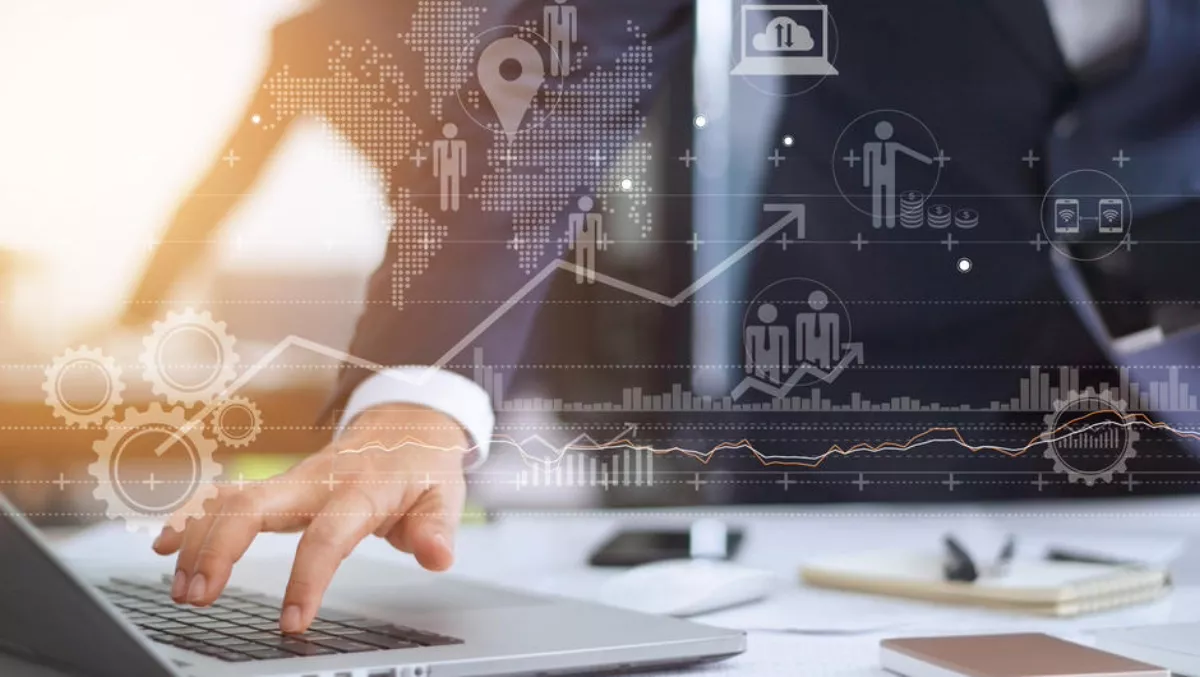 Exclusive interview: Tableau on data analytics, AI and GDPR
FYI, this story is more than a year old
Tableau is a data analytics platform provider that is all about simplicity and enablement, preferring to look at the functions and insights that data can draw, without needing a data scientists to gain those insights.
They aim to achieve this through the delivery of a 'self-service' analytics platform, which is designed to equip a wide range of businesses professionals with the capacity to draw actionable insights from a wealth of data, using an easy-to-manage data visualisation platform.
But just how effective is this method, and how has Tableau been enabling customers to navigate through things like big data, AI and GDPR?
We sat down with Tableau Chief Product Officer Francois Ajenstat to talk about the company's end-goal in enabling customers, and to gain its perspective on current trends such as GDPR and AI.
For the readers who aren't familiar, who is Tableau Software and what challenges in today's market are you helping your customers address?
Tableau's mission is to help people see and understand data. We achieve this through the delivery of a complete platform for self-service analytics which enables anyone – from the power user to a casual viewer – to answer questions from data. More than 74,000 organisations worldwide use Tableau for everything from analysing sales data to finding a cure for malaria. Data is the oil of the 21st century. We are collecting more and more of it, but the ability to efficiently analyse that data has been out of the reach of most people. The challenge is that the traditional approaches to data have been designed for specialists. What we are enabling is for any person to work with any data and have questions answered by that data.
Could I ask you the same question, what is your background? What about the technology industry today are you personally passionate about?
I am a computer science graduate and have been working in the Business Intelligence industry for 20 years at companies such as Cognos, Microsoft and, for the past seven years, at Tableau.
I am passionate about being able to use technology to make such a positive impact on people's lives and their work. While the technology has always served as the means to get there, my primary focus is always on what we can achieve by using that technology to make the world a better place.
With the amount of data businesses have access to these days exponentially increasing, how is Tableau helping customers manage and utilise their data? Specifically, could you tell us about your new subscription packages?
Data is coming into organisations in increasingly higher volumes, from multiple sources and in myriad formats. We have built a platform that helps people connect to any data and answer questions from that data.
One of the challenges people face is that the data can be very messy and it must be prepared for analysis. A study in the Harvard Business Review found that on average, people spend 80% of their time preparing data and only 20% of their time analysing. This is a statistic that we think needs to be inverted.
To help overcome this challenge, Tableau now has a range of subscription offerings designed to deliver the right capabilities to the right people at the right price. Tableau Creator subscription is designed for power users who need to work with a variety of different data types and includes our new data preparation product, Tableau Prep.
Tableau Explorer is tailored for users of trusted data who want fast answers to questions via self-service. Tableau Viewer is for casual users who need to interact with dashboards and visualisations in an easy-to-use manner.
Going forward, how will technologies like artificial intelligence and machine learning impact data analytics and business intelligence, and what challenges lie ahead here for businesses?
Our view is that artificial intelligence and machine learning will not replace people but rather augment them. We see that AI and ML could be used to simplify data preparation, to provide smart recommendations for people, and to automatically discover insights. They will also provide new ways for people to interact with data such as through the use of natural language techniques. Regardless of the technologies involved, the biggest challenge for businesses is creating a culture of data. People need to be empowered and encouraged to think of data as a valuable resource and one that can add significant competitive advantage. Technology is not the whole answer – it's about the people and processes that use that technology to deliver value.
Thinking about your recent interactions with customers, do you think they were ready for the implementation of GDPR? What work is Tableau doing in helping customers with data compliance?
Tableau is fully committed to compliance with GDPR. We strongly believe in the importance of handling personal data in a way that is both thoughtful and comprehensive. We are updating our processes to align with the new EU regulations and are working with privacy and data protection experts to help customers operating across the European Union with their own obligations.
The Tableau platform provides governance measures like data source certifications and features like live query to give customers the robust governance control needed to comply.
Could you introduce us to Tableau's new Prep capabilities, particularly the visual/UX element of the platform?
As I mentioned, people are spending 80% of their time on data preparation rather than on analysis. The reason for this is that the tools that exist for business users are complicated and expensive. We are doing to data prep what Tableau has done for BI. That is, to bring in easy-to-use, visual and direct self-service solution for data prep. Tableau Prep is designed for the business user. Every operation is direct and immediate and you can always see your data. Complex operations such as pivoting or cleaning data are one-stop operations which makes it much easier to complete the task. Prep is fully integrated with the other parts of the Tableau platform which enables people to move from prep to analysis much more quickly.
Related stories
Top stories