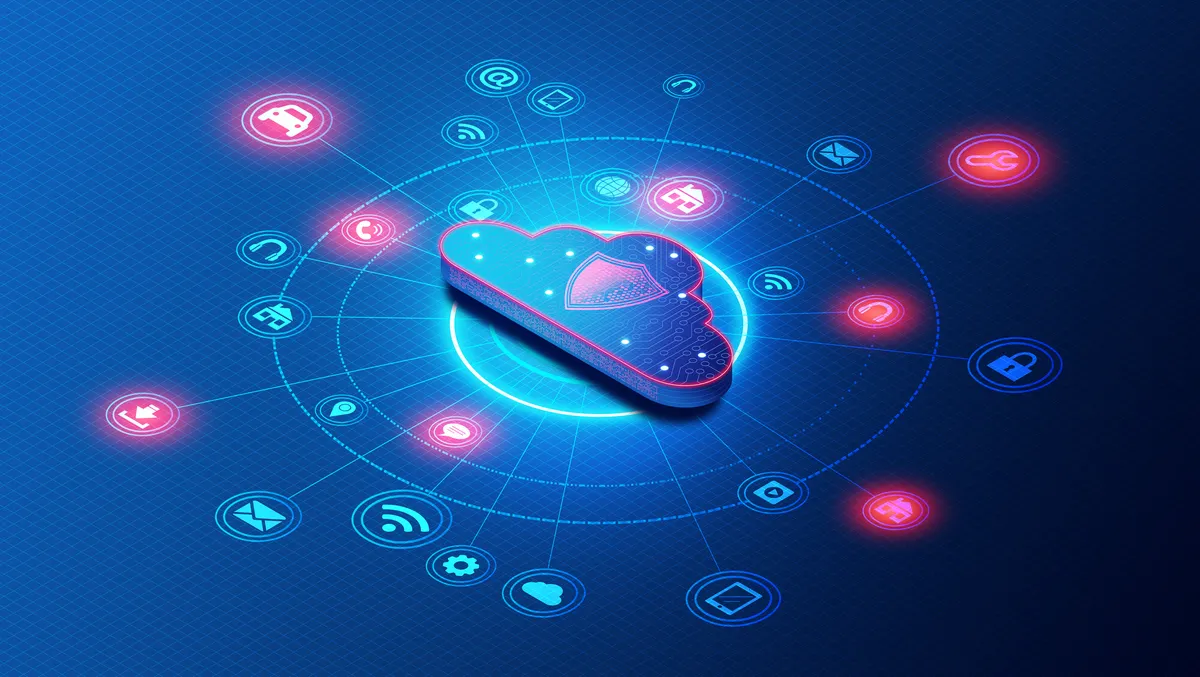 Exclusive: Keeper Security launches industry-first solution
Keeper Security is transforming cybersecurity for people and organisations around the world. Keeper's affordable and easy-to-use solutions are built on a foundation of zero-trust and zero-knowledge security to protect every user on every device.
Its next-generation privileged access management solution deploys in minutes and seamlessly integrates with any tech stack to prevent breaches, reduce help desk costs and ensure compliance.
Trusted by millions of individuals and thousands of organisations, Keeper is the leader for best-in-class password management, secrets management, privileged access, secure remote access and encrypted messaging.
Keeper Security operates globally with different headquarters over the world. Its global headquarters is in Chicago, Illinois; its software development office is in El Dorado Hills, California; its EMEA business sales office is in Cork, Ireland; and its international customer support operates out of Cebu, Philippines. This spring, Keeper will open its APAC Headquarters in Tokyo, Japan.
"Our success is driven by our relentless pursuit of innovation, listening intently to our customers and delivering solutions that meet the critical unmet needs of our addressable market. With every new breakthrough, we're proud to be raising the bar for digital security." says Darren Guccione, CEO, Keeper Security.
What offerings does Keeper Security provide?
Keeper is trusted by thousands of organisations and millions of individuals globally for best-in-class password management, secrets management, privileged access, secure remote access and encrypted messaging.
It is best known for password management as the world's most secure, certified, tested and audited password security platform. Today, Keeper Security helps millions of people and thousands of businesses in over 100 countries.
Keeper recently launched KeeperPAM, the industry's first solution that unifies three essential IAM products – Keeper Connection Manager, Keeper Secrets Manager and Enterprise Password Manager – for unparalleled cost-effectiveness, rapid provisioning and ease of use.
Traditional privileged access management products are expensive, difficult to deploy, difficult to use and do not monitor and protect every user, on every device, from every location. KeeperPAM seamlessly deploys and integrates with any tech or identity stack in just hours.
It offers a unified admin console and modern UI for every employee on all device types and simplifies auditing and compliance. Using KeeperPAM also means there are fewer products to purchase, and the solution is easier for IT to manage with fewer people.
Keeper's PAM pricing is designed to be affordable and scalable to a broader base of users than traditional PAM solutions, breaking the barrier to entry for SMB and mid-market companies. In addition, Keeper enables zero-trust transformation and is zero-knowledge, which relegates all encryption key management to the client.  
"At Keeper, we take data privacy to the next level. Our commitment to safeguarding our users' information is unparalleled, and a core tenet within our organisation that we are fanatical about upholding," adds Guccione.
"With full encryption of all our vault contents, and a truly zero-knowledge model, we set ourselves apart from our competitors by providing our users with a secure and trusted solution for protecting their most sensitive information."
How has COVID-19 impacted Keeper Security?
The COVID-19 pandemic forced organisations worldwide to quickly adapt to remote work environments, which created more endpoints for threat actors to exploit and an increased demand for the types of solutions we already had in place.
Part of this digital transformation also required digitising customer and vendor interactions. In fact, McKinsey estimates the average organisation accelerated their digital transformation by three to four years.
While digital transformation and remote work proved highly beneficial to organisations during the pandemic, it also obliterated network perimeters and created a greater need to protect every person, on every device, and in every location.
This forced some of Keeper Security's customers to reconsider their solutions and prompted cybersecurity-conscious organisations to consider zero-trust, zero-knowledge solutions like the ones that Keeper Security offers.
How is Keeper Security serving its partners?
Keeper Security has been working with Channel Partners since the inception of the B2B product launch more than five years ago. Keeper's partners have always played an essential role in reaching its mid-market and enterprise customers with Keeper's zero-trust, zero-knowledge platform messaging.
Keeper Security has a Reseller Partner Program, which defines different partner tiers of bronze, silver and gold. Each tier comes with increasing benefits as the partner achieves that status. For example, they may have a dedicated channel manager, increased channel discount on their business and channel marketing funds, among other benefits.
Keeper has many distributors in its business model and go-to-market strategy, and it sees distribution as a key strategic role to help support growth markets. Keeper is currently in discussions to appoint a major new distributor and will have an announcement shortly in this area that will benefit its partners locally.
Keeper Security's strategy with partners has always been to remain very focused. It doesn't look to achieve the number of partners but rather a strategic, highly capable, empowered group of resellers that align with its business segments and verticals.
"Our channel partnerships have always played a pivotal role in our mission to protect end-users from compromised credentials and abuse of privilege accounts in order to mitigate the attack surface for any potential breach," says John Andrews, VP Global Channel, Keeper Security.
"The ability of our partners to see a truly holistic view of a customer's security posture and integrate Keeper into their security strategy is key to this mission. We know that in all segments and all verticals, customers rely on the advice of their trusted partners to provide them with the correct solutions and platforms to address their issues and concerns."
"The ability to have expertise in the market, on the ground, localised and empowered to support Keeper is a key component of our global go-to-market strategy."
Who are Keeper Security's Partners?
At present, Keeper Security is working with ten resellers in the region, and its growth goals in APAC will be to expand this with a distribution-managed group of five to ten resellers once it appoints its distribution partner.
Keeper's resellers vary but are all well-known and high-profile, highly respected cybersecurity organisations. Keeper has a range of partner types who cover a variety of market segments, including SMB, mid-market and enterprise, as well as those who specialise in verticals such as finance and government.
Keeper also has partners who offer value-added services such as deployment, integration and support, in addition to a number of managed services partners who offer the customer a fully-managed Keeper experience based on consumption billing.
Keeper's channel ecosystem has a truly holistic view of a customer's environment and the challenges they face. This ability to have broad discussions with customers allows Keeper's partner network to add incredible value in providing not just a "point product" offering but a security stack of integrated products and services to benefit the customer.
Keeper Security's privileged access management platform addresses three main areas: password management, secrets management, and secure remote connections. When integrated with, for example, SIEM tools or ticketing and alerting systems, Keeper Security can offer a fully-automated, proactive and intelligent solution.
This, in turn, benefits the customer in time and resource saving, ease of deployment and management, and reduces their response and remediation times to address security vulnerabilities.
Keeper Security's B2B business is transitioning to a channel-first model, meaning that as it recruits and enables partners to cover a market segment, vertically or geographically, its primary model will be to work with and through Keeper's channel.
For more information about Keeper Security and its partner program, please visit their website.