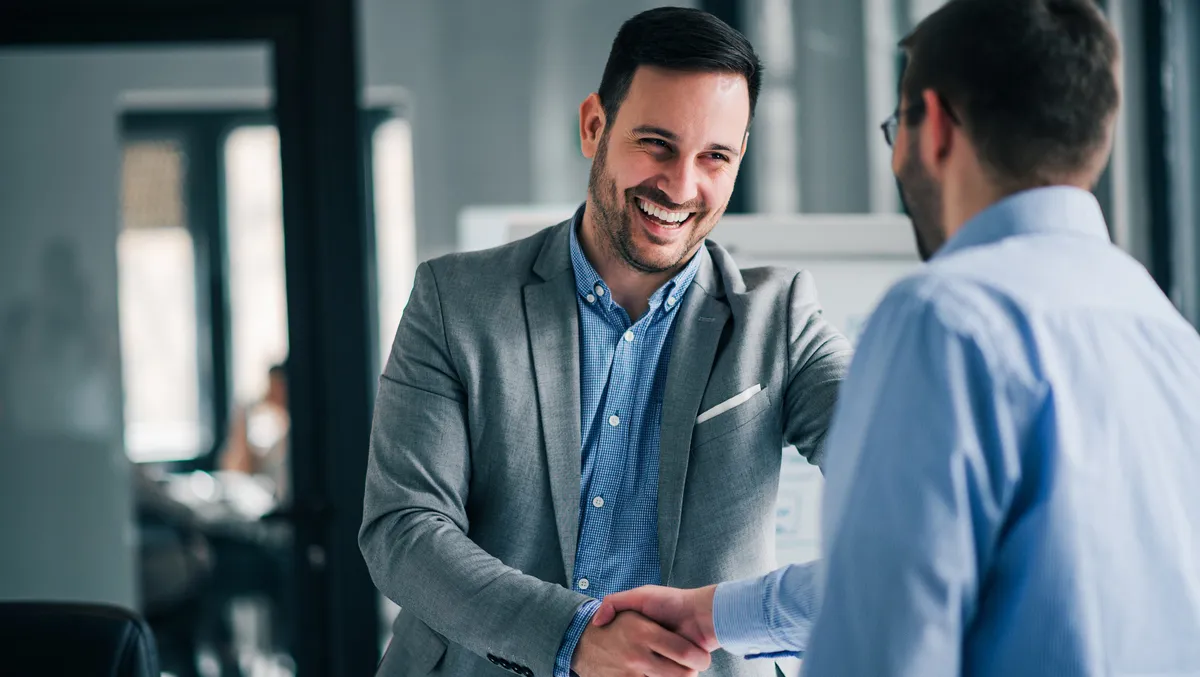 Exclusive: Liferay's strong connection with its partners
Wed, 22nd Mar 2023
By Tom Raynel, Managing Editor
Liferay helps organisations meet their unique challenges by creating innovative, customer-centred experiences on its cloud-powered digital experience platform (DXP).
Over a thousand organisations in financial services, insurance, manufacturing, healthcare and government use Liferay worldwide. Its goal is to help companies reach their full potential to serve others, and it tries to leave a positive mark on the world through its business and technology.
Liferay was founded in 2004 and has its headquarters in California. It has offices in over 22 countries, and in APAC alone, Liferay has offices in Australia, Singapore, Japan, and India.
What does Liferay do?
Liferay has clients across banking/financial services, manufacturing, logistics and education, and all have used its DXP solution. A great example of Liferay's product at work is with Toll Express, Australia's premier transportation and logistics company. Toll Express uses Liferay DXP for its new intranet and website, which were rolled out over eight weeks.
The Department of Education, Western Australia, also used Liferay DXP to provide a single entry point for all its staff to discover the myriad of information and services they needed to work efficiently.
Last year Liferay announced its SaaS solution, Liferay Experience Cloud, and weekly throughout 2022, it unveiled new feature sets to its 7.4 DXP release. In addition, Liferay is now on the verge of releasing its new Q1 feature set, so keep an eye out for information on that.
Reducing the cost and time to launch has always been a top feature of Liferay DXP. In addition, machine learning is used for SEO ranking for smarter scoring functions, and Liferay's tagging feature enables improved search capability of assets. Liferay also uses AI to detect and counter potential hacking activities on its sites.
What has the pandemic changed?
Since the pandemic, businesses have been racing to create entire digital experiences to entice customers away from physical channels. The challenge is for businesses to create a superior customer experience. However, they are burdened by legacy systems that are expensive to maintain.
According to Genesys, 69% of Australians believe a company is only as good as its customer service. Australian consumers are the most demanding in APAC, with almost a third of Australian consumers contacting customer service at least once a week. As a result, CX leaders see the need to invest in a solution that lowers the cost of TCO and delivers an omnichannel customer experience, which Liferay can provide.
How does Liferay work with its partners?
Because Liferay began as open-source code and still is open-source, it has been working with partners since day one. Developers found Liferay's portal code and began developing on its software.
Liferay has various partner types. SI, GSI, and Digital/Marketing agencies make up its solution partners. It also has technology partners.
Liferay's Solution Partner Program has three tiers, Silver, Gold and Platinum.
In addition to its global partners, Liferay has five local partners servicing the ANZ region, including Campfire and Hexaware.
"Our aim is to 'humanise' technology, by taking a human-centred design approach to solving problems, we first understand the user needs and align them with business objectives before considering technology solutions," says Shayne Tanner, Managing Director, Campfire.
"Liferay DXP offers a feature-rich platform built on open standards, making successful integrations with downstream systems possible. This is where it really counts because when delivering a true customer experience you will need to integrate with downstream systems. Our Fullstack agency approach ensures end-to-end delivery while maintaining a seamless user experience."
Its ANZ partners vary from Global 500 professional services firms to boutique local web development companies, including digital agencies and independent software vendors.
Liferay's partners have industry and solution expertise and possess the ability to create tailored solutions based on Liferay's platform that combine with other technology or legacy systems to meet a customer's desired business outcome.
"Liferay is a perfect CMS for customers looking to enhance their B2B experience. We find it addresses all the key concerns for our customers across Banking, Education, Insurance and Retail. Liferay has a great customer-centric approach, which makes them a unique partner to us," says Vijay Kakade, Senior Director - Government, Education, Manufacturing, Hexaware.
Liferay's partners create these tailored solutions through its service offerings and design capabilities. Customers often know what the desired end state is but don't know where to begin. Liferay's partners take the time to understand business priorities and create phases of work to control costs and make sure the customers are getting full adoption of its solutions, maximising efficiencies.
"Liferay's Partner programme is like its technology, open, engaging and supportive. Australia is a unique ecosystem, and Liferay gets that. As a Liferay Solution Partner, Campfire works closely with the local team to ensure seamless support for our clients, meeting their needs promptly and effectively," adds Tanner.
Liferay's partners have been contributing significantly to its revenue growth in this region over the past years, and Liferay recognises its partner's positive impact on its customers.
"Acknowledging the integral role that partners play in the success of our entire ecosystem, Liferay serves to ensure that our partner programme remains attractive, relevant and resonates with our partners' growth aspirations," says James Chan, Head of Channels, APAC, Liferay.
Please visit the link below for more information on Liferay and its partner programme.