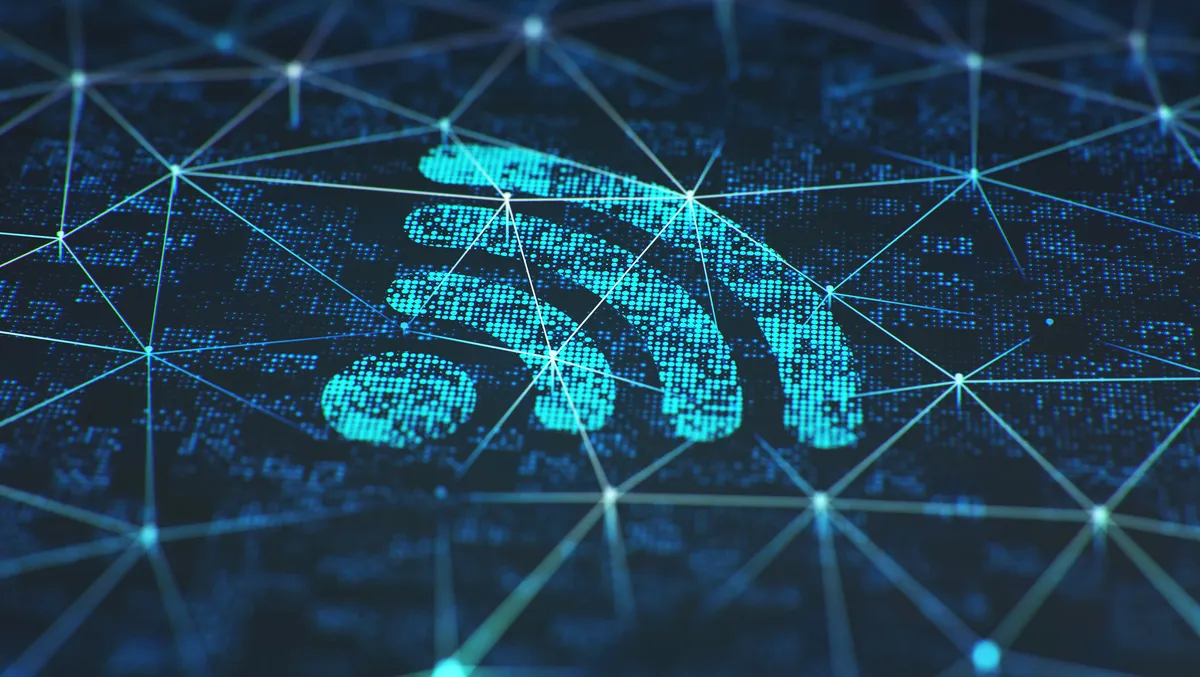 Exclusive: RUCKUS Analytics sets the enterprise benchmark
FYI, this story is more than a year old
CommScope's RUCKUS offering builds and delivers purpose-driven networks that perform in the tough environments of the industries it serves.
Working with trusted go-to-market partners, RUCKUS empowers its customers to deliver exceptional experiences to the guests, students, residents, citizens and employees who are counting on them.
Founded in California in 2002, RUCKUS started to operate in ANZ in 2009. While it may only have a team of 11 across the region, these dedicated employees champion the company's wireless access points, network analytics and Cloudpath solutions to Australian and New Zealand customers to help with slow networks, weak Wi-Fi signals, physical connectivity issues, network troubleshooting, difficulties delivering great UX, and low visibility to converged/multi-site network performance.
The last 18 months have seen RUCKUS receive significant industry recognition, with the offering featured in the 2021 Gartner Magic Quadrant for Enterprise Wired and Wireless LAN Infrastructure.
"By the end of 2025, artificial intelligence (AI), machine learning (ML) and automation will cause 10% of enterprises to implement permanent reductions in their entry-level network technician workforce," Gartner notes in the report.
"By 2024, 80% of enterprises that align network operations plans to business-led objectives will grow faster than their competitors that do not, up from 25% in 2020."
Gartner described CommScope as a "Niche Player" in this particular Magic Quadrant, identifying integrated network intelligence as RUCKUS Analytics' key strength, acknowledging the offering's use of "AI and ML to provide end-user-affecting anomaly detection and root cause analysis across the wired and wireless network infrastructure."
In addition, Gartner noted that the RUCKUS product line boasts a robust portfolio of wired and wireless solutions, including a range of Wi-Fi 6 and 802.11ac access points and wired switches spanning true access, distribution and core use cases with uplinks from 1 to 100 Gbps.
Gartner also recognises RUCKUS for its deployment scenarios for large enterprises and small and medium businesses with a single, unified portfolio.
Further to its Wi-Fi offerings, RUCKUS Analytics underwent a stress test of these capabilities by Packet6.
Packet6 recently validated a series of "out-of-the-box" performance tests that measured the ability of five enterprise vendors' cloud-managed, 4x4 Wi-Fi 6 access points (AP) to simultaneously stream high-definition video to 30 clients, carry VoIP traffic for five clients and download data to 25 clients. The tests were conducted in a clean RF environment using industry-standard test tools and best practices.
RUCKUS came out on top as the only vendor able to simultaneously deliver stall-free streaming HD video to every client and support a "good" (4 out of 5) voice mean opinion score (MOS) while delivering as much as twice the throughput.
This is because RUCKUS provides network analytics, AI and ML insights through RUCKUS Analytics, which is integrated into its RUCKUS Cloud management platform.
It also has a virtual assistant, Melissa, that helps to identify Wi-Fi problems by using a natural language chat interface.
"Wi-Fi issues are displayed clearly with no room for interpretation and with no requirement for additional research," Rowell Dionicio of Packet6 says in the Enterprise Wi-Fi Stress Test report.
"Data visualisation included with the analysis serves to shorten the MTTI [mean time to identify]."
The results of the stress test showed RUCKUS was able to identify issues in the least amount of time, with an MTTI of 2.3 minutes, exactly 3 minutes quicker than the next fastest offering.
"An incident detail provided a root cause of a passphrase mismatch for the PSK test case," Dionicio adds.
"A DHCP incident provided a reason—DHCP timeout— along with a visualisation of where in the DHCP process the failure occurred.
"For the 802.1X case, the author used the Client Troubleshoot feature and viewed the incident for the specific device.
"The reason for the incident was clear and another visualisation revealed where in the 802.1X process the failure occurred."
Dionicio also acknowledges in the report the significance of this stress test: an increased reliance on strong Wi-Fi in our daily lives.
"Wi-Fi continues to be the most widely used method of access network connectivity," he says.
"Enterprises are leveraging mobile devices with real-time, low-latency applications; and mission-critical applications need reliable, high-performing Wi-Fi."
Some of the areas with this reliance is most prevalent are digital learning in schools, accelerated by the pandemic. The real implementation of hybrid classrooms, distance learning, and digital curriculum is only just beginning to grow and is likely to stay. COVID forced many organisations to move to some of these technologies before they were ready for it, neither academically nor technically, and the experience was subpar. Now, these educational institutions are moving to catch up.
Moreover, hotels have seen less business travel as a result of remote working. This has put them in the position of needing to find new ways to attract guests. They're also now competing with public venues for meetings. Hotels are deploying faster and more pervasive Wi-Fi systems to win business, subsidising connectivity and adding digital assets like large-screen TVs to lure events. Large hotel ownership companies compete for brand loyalty and protect their investments over time. As for infrastructure, hotels are looking to mobile operators to scale their macro networks while they leverage Wi-Fi for in-building connectivity. Many larger hotels are already looking ahead to Wi-Fi 7.
Lastly, with the senior population growing at an unprecedented rate and living longer, the need for post-retirement care has surged. Continuing Care Retirement Communities (CCRCs) provide multiple levels of care, including assisted living and independent living arrangements. CCRCs offer a compassionate way to preserve as much independence as possible while ensuring the physical and mental wellbeing of seniors is met. Unlike some markets, this is a very human-oriented and humane business built on the understanding that we are more than numbers on a chart or a bottom-line cost.
"In hotels, guests are joining video conferences in their rooms and rely on a stable Wi-Fi network," Dionicio adds.
"In the classroom, laptops and tablet devices consume multimedia for instructional purposes."
The findings of Packet6's stress test show that RUCKUS is positioned as the best on the market for the education, hospitality, aged care and student accommodation sectors.