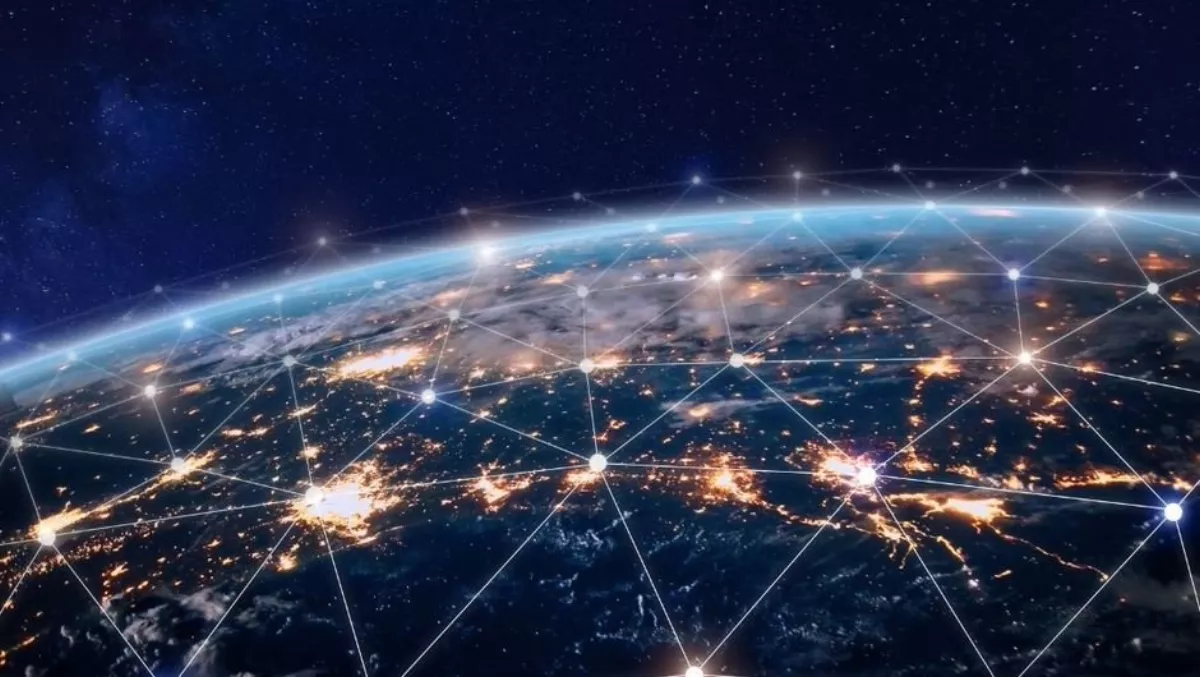 Exclusive: Should A/NZ businesses change their perspective on the cloud?
FYI, this story is more than a year old
Recently IT Brief had the opportunity to sit down for an interview with Brendon Howe, NetApp cloud data services SVP, and discuss some of the company's biggest plays this year as well as their partnership with AWS.
To start off with can you tell me a bit more about what's been going on at NetApp this year?
I think you'll probably have seen some of the recent announcements and statements and activity around our cloud strategy.
And we're really excited about the prospects of building native data cloud services, and we're working with the biggest cloud companies in the world, which is the strategy of gaining maximum market share, you're going to pick the most popular, most prominent cloud targets to be part of, and we've done that specifically in the case of AWS.
The most recent thing that is news for us is the expansion of what we call our Cloud Volumes service to the first Asia Pacific region, which is Sydney, we just went live with that capability in recent days, and customers are being on-boarded
Given the cloud agenda in this country, which I think has always been one of the leading countries in the world for the cloud, we're really excited about the prospects of growth here.
Tell me more about your relationship with AWS, what's the driving force behind that partnership?
As I mentioned, the top level strategy we've had in place almost by necessity is that if you want to be a cloud technology provider, you've got to live within the biggest clouds in the world, not that dissimilar from maybe 10 years ago.
If you start thinking about the on-premises environment, when VMware became a prominent application deployment model, you had to think in terms of how do I add value to an environment that's built on VMware.
So when thinking around the cloud ecosystem out there, especially in the United States, you almost have to start with a discussion about AWS, for market share reasons alone.
Now, that said, you know, the partnership with AWS is a fairly open partnership, because it's built on a fairly open platform.
I think what AWS has uniquely done in the cloud ecosystem is really pioneer the notion of the platform as a service. It has really been an enabler for companies like NetApp to develop solutions and technologies into the customer's AWS environment.
But in addition to that, you know, we saw and continue to seek every opportunity to be a more strategic partner.
Can you tell me a bit more about Cloud Volumes for AWS and what this means for Australian customers?
So let me start by maybe just giving some context about Cloud Volumes itself, independent of the cloud that it runs in.
I reviewed the opportunity to get started with our data services heavily focussed on the foundation of taking a lot of the technology none of us had for a number of years in building storage systems and providing that capability building native in the cloud.
Very few cloud providers really offer robust enterprise file systems and I think that's where we really came in and made a difference.
So we looked at that and said, you know, boy, there's an opportunity to start offering some foundational storage services natively in the cloud.
So long story short its initial phase is a file storage service that works for or Linux or Windows environments, so it's NFS capable, SMB protocol capable, and you can actually work both at the same time, it is built to have a choice of performance tiers that the customer can choose.
So you can start with a very fast, moderately expensive service or extreme performance. There is a lot of flexibility in this service.
Today we're live in seven primary regions around the world about to be eight with a goal of building out all of the major regions that AWS has globally, to give us critical mass with customers.
I think Australia is an early cloud adopter, form my view. So part of what we've always tried to do here with our team is to embrace the cloud opportunity and drive market share gains for NetApp through the process of doing that.
Can you tell me a bit more about your overall cloud strategy, and how this will roll out in the A/NZ region?
Our strategy as a company includes a very heavy emphasis on private cloud technologies to allow customers to build in their own environment, and essentially reproduce a lot of things that they like about the public clouds, but to run them in their own way, in their own control within their own bar.
And so the cloud strategy for the company is to cover both sides of that definition and make it as seamless and transparent between one and the other as possible. I think the cloud strategy starts with our foundation as always, a service that provides value to customers.
Related stories
Top stories