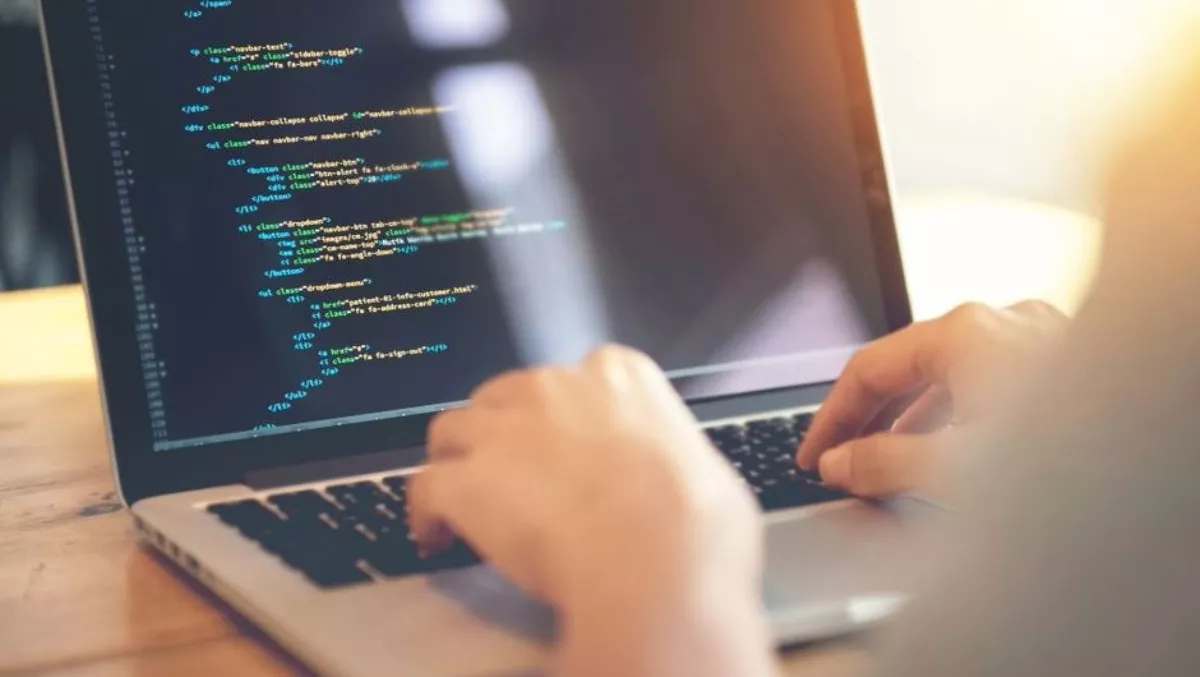 Exclusive: Simplifying data management, protection and recovery
FYI, this story is more than a year old
Recently IT Brief had the opportunity to talk to Veritas A/NZ MD Howard Fyffe about data protection and disaster recovery.
Can you tell me a bit more about Veritas NetBackup?
Veritas NetBackup is our flagship enterprise backup and recovery solution optimised for on-premises and multi-cloud environments.
The recently launched Veritas NetBackup 8.1.2 is an enhanced version of our original solution. It has a radically improved user interface that simplifies how employees across an organisation can effortlessly protect data and modernise workloads. By simplifying data protection, Veritas NetBackup helps customers achieve a faster time-to-market, streamlines day-to-day operations and provides them with the ability to adapt more quickly to changing market conditions.
The intuitive interface is built upon NetBackup RESTful APIs, leveraging role-based access control and enabling authorised employees to easily protect and monitor their own data, on-premises or in multi-cloud environments. Today, more and more customers want to create new business models that enable them to accelerate innovation while protecting their data. APIs play an instrumental role in making this possible, by simplifying the development of next-gen platforms and apps and allow for native integration and customisation of data protection solutions for businesses. Additionally, with the new self-service function in place, customers are able to work autonomously with minimum downtime or IT disruption.
The new capabilities of Veritas NetBackup 8.1.2 will empower employees across different departments to play an important data management role in their organisation and also promote a dev ops culture.
How can businesses simplify, standardise and unify user interface to achieve data protection?
A primary struggle for businesses today lies in managing the complexities that come with the technologies they adopt and the soaring volumes of data located across heterogeneous environments. With NetBackup 8.1.2, IT admins will now be able to select and back up a file in three easy clicks, reducing the process from what used to require multiple steps.
To achieve data protection, businesses need to see the value of having a simplified and unified user interface and invest in the relevant tools that will provide greater visibility and control to minimise downtime. As businesses create and store more data across different departments, having a simpler interface for data management will translate into greater usability for both IT and non-technical employees. This is a crucial first step to reduce complexity so that employees will be interested and able to utilise the technologies to back up and restore their data.
What are some of the keys to data protection?
At a high level, businesses have to understand that data protection is a strategy and goes beyond backup. There needs to be a culture change around how companies and employees think about data.
Compliance and data governance are key when it comes to data protection. They uphold the brand reputation of an organisation and keep consumer data safe.
Asia has seen the most rapid developments in privacy and data protection laws in recent times, including both sides of the Tasman. The latest Notifiable Data Breaches (NDB) scheme in Australia, which came into effect in February this year, evidently shows how the government is stepping up efforts towards data compliance to ensure consumer privacy is kept in check.
Globally, new data protection compliance regulations like the General Data Protection Regulation (GDPR) has come into effect this year, and such regulations could have serious implications on an organisation's business and reputation if they are found non-compliant.
According to Veritas' latest global Data Privacy Consumer Study, consumers are increasingly concerned with how their personal data is being used and 53 per cent of Australians are willing to spend more money with organisations they trust to look after their data. Over a fifth are willing to spend up to 25 per cent more with businesses that take data protection seriously.
It is more critical than ever that organisations know what data they have and where that data is located. Non-compliant organisations may face massive fines and permanent damage to their brands, eventually losing their loyal customers.
How does mobility play a role in this protection?
About 78% of Australians are active mobile devices users and this means that data is constantly travelling through these devices. With enterprise mobility coming into play and BYOD (bring your own device) becoming commonplace for organisations, the amount of data being generated and shared is growing exponentially. As more data is being accessed from more channels than ever, this creates more entry points for potential breaches.
Organisations need to be able to protect their data and their consumers' data in real-time, from anywhere. At the same time, they need to ensure that each mobile device connected to the organisation's network is secured.
On the backend, data backup administrators should also be able to securely and instantly manage the backup and recovery of their company data without any physical or geographical boundaries. The new Veritas NetBackup 8.1.2 allows administrators to do exactly that with just a few clicks via a mobile device, saving valuable time in day-to-day operations.
What do you see as the future of data protection?
Businesses have long realised that data is an important asset and the digital currency for growth. The future will see more and more organisations pumping in time and money to not only understand the information at hand but also how to secure data.
Data protection will become an increasingly important boardroom agenda. According to Gartner, information security spending is set to reach $3.9 billion in Australia by 2019. Organisations will be investing heavily in data protection measures to keep both company and consumer data safe.
With local and global data governing bodies driving the importance of data protection and imposing heavy penalties on those who do not abide by the laws, data compliance and governance will be in the spotlight in the long run.
Lastly, consumers are going to play a more important role in helping to drive data protection policies within an organisation. The findings from the latest Veritas Data Privacy Consumer Study indicates that trust in organisations are diminishing as consumers believe businesses do not know how to protect their data. As consumers demand more transparency and accountability from businesses, we're likely to see organisations placing consumers' feedback and trust in high regard when it comes to data protection.
Why would you say it's important for businesses to be forward-looking when it comes to data security?
Technology is rapidly evolving from day to day and hackers are constantly looking for new ways to mount malicious cyber attacks. The data protection policies which work today may not necessarily solve tomorrow's challenges. Businesses need to look beyond and always be a step ahead of potential data breaches to effectively manage or mitigate the risks.
A forward-looking business is one that practices good data hygiene habits. This is the first line of defence against any form of data breaches – whether it is at a corporate or at an individual employee level. As organisations jump onto the digital bandwagon and consumers adopt more mobile devices, the gateways for data attacks increase. Upholding strong data management measures and de-cluttering data is a necessary step against unwarranted data threats.
Related stories
Top stories