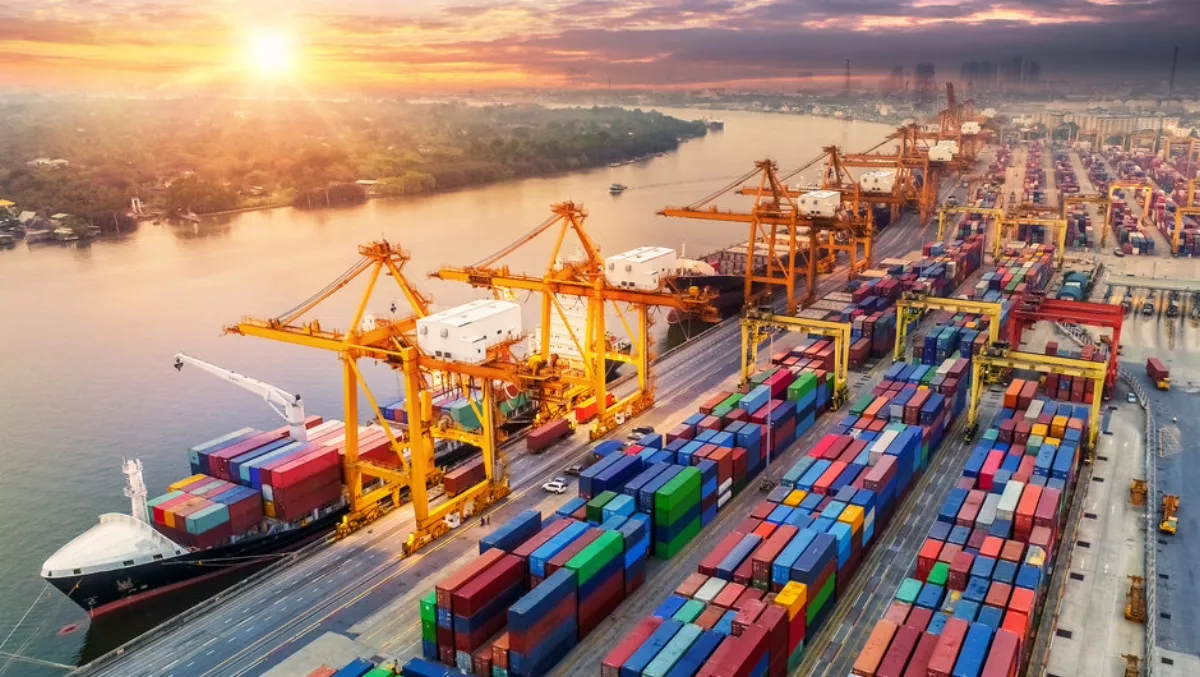 Exclusive: The major impacts and implications of IoT
FYI, this story is more than a year old
Recently IT Brief had the opportunity to get in touch with LocatorX CTO Billy Meadow to discuss IoT and its role in logistics.
1. To start off, can you tell me a bit more about yourself and your experience within the industry?
I am a serial technology entrepreneur. The companies I have started have provided secure payment management systems for over 100 Fortune 500 companies and managed global telecommunications with Voice over IP Points of Presence in 100+ countries.
I've also enjoyed working with brilliant scientists to launch companies to productise their inventions. LocatorX, which is my latest company, was launched from a core patent from the University of Oxford to create a solid-state miniature atomic clock. The clock will be added to the Internet of Things (IoT) chip designs to give them the ability to "self locate" by accurately measuring the time delay of arrival of signals from cell towers.
I am leveraging my experience in hardware, software, networking and security to make sure our products will always deliver accurate and trustworthy information about the products they are added to.
2. What are some of the major impacts and implications of IoT?
IoT devices typically do not have GPS chips included in them. GPS chips are expensive and use a ton of power to decode very weak satellite signals. Our solid-state miniature atomic clock (SMAC) has the ability to add "self-location" capabilities to many new IoT chip designs where it is important to keep track where things are located.
3. Can you tell me more about how LocatorX is leveraging nanotechnology?
LocatorX holds the exclusive rights to the patent for the solid-state miniature atomic clock and continues to develop potential use cases. I discovered that this technology from the University of Oxford could completely transform the asset tracking industry, and I wanted to explore every possible application out there.
Because the atomic clock is a man-made molecule, there is really only one way to create it, making it nearly impossible for competitors to do something similar.
This nanotechnology will help businesses streamline supply chain operations and logistics through its accurate, real-time asset tracking capabilities.
4. Can you tell me a bit more about smart labels and tracking technology and how these will impact the market?
The distinction between authentic and counterfeit items are nearly impossible to detect. And, U.S. Customs is charged with identifying which shipments contain counterfeit products. Since there aren't any detection tools in place, these officials are almost better off tossing a coin to determine authenticity. And, a lot of weight rests on their decisions. Just one miscall can cost a company millions in potential sales and permanently damage its reputation. In fact, the counterfeit economy is projected to reach $1.82 trillion USD by the year 2020.
Companies aren't doing enough to keep tabs on their subcontractors, who are employing second and third shifts to pump out thousands of pirated goods a day. The government currently doesn't have a concrete solution either. So, what can be done to put an end to this illegal practice?
By applying LocatorX cutting-edge Product Certificate Authority and Certified QR Code technology to a product's packaging, brands can keep tabs on their goods throughout the supply chain and ensure product integrity all at a near zero cost.
These solutions will give companies increased insight as to where their assets are in real-time. Nanotechnology and smart labels will also allow Customs teams across the globe to ensure counterfeit goods are not entering their borders and their citizens remain safe from hazardous goods.
5. Do these new devices pose a cyber threat, how can companies be sure they remain secure?
Unlike generic 2D barcodes, Certified QR Codes are unique for each individual asset. This technology cannot be replicated, which guarantees that customers are receiving an authentic product. Buyers can confirm a product's authenticity through a simple smartphone scan.
These codes are also scanned during the shipping process, allowing companies to track their products as they make their way into a customer's hands. Since companies will be in charge of the data collection, they will also be in charge of ensuring security. The best way to do this is to enable a Product Certificate Authority.
Using this, when a customer scans the code, his or her browser will indicate that the site to which it's being directed is secure. This website is where the company can safely track products and user data while providing customers with product information and coupons.
Using this solution, brands are in charge of their own data. Only through this method can a customer trust a product's authenticity.