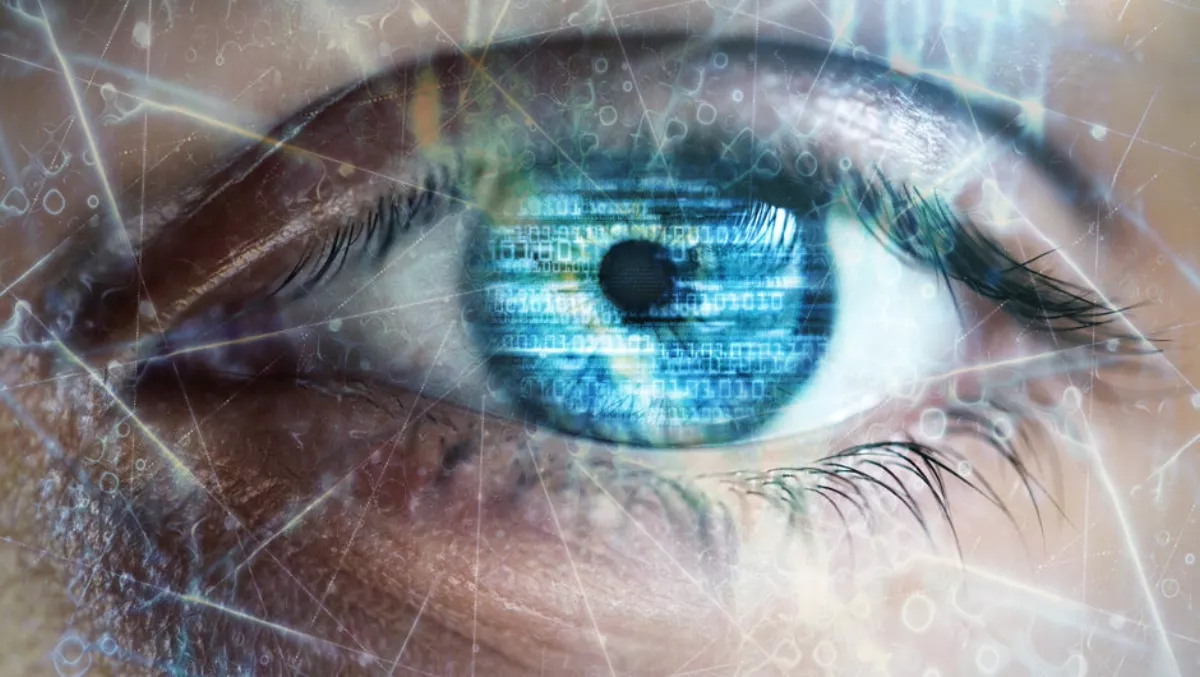 Exclusive: The world of invisible IT
FYI, this story is more than a year old
Recently IT Brief had the opportunity to talk to Nutanix VP for ANZ, ASEAN and India Neville Vincent about the fantastic world of enterprise IT.
To start off with just tell me a bit more about your position at Nutanix, and what it is you do?
I'm responsible for the Nutanix's business for India, Southeast Asia, Australia, New Zealand. The left-hand side of Asia Pacific. I've been with the company six months now, I'm responsible for all aspects of business within those countries and regions. So yeah that's my responsibility.
Can you tell me a bit more about the company's plan for the ANZ region specifically, and what it is you'll be getting up to over the next year or two?
So, in terms of ANZ, we have to look at is the journey that Nutanix has been going on. We entered the market four or five years ago. And our initial offering was around this new technology called hyper-converged computing.
It was very new then, the concept was new, the technology was new. And so the Australian business was set up with salespeople to go out there and evangelise and just hope that somebody would understand it, want it and buy it.
We sold to the innovators. Australia and New Zealand are early adopters around technology and thus they are good markets to enter in. Now, what are our plans for New Zealand and Australia moving forwards? So, we've sold to that innovator, those early adopters but typically those early adopters were departmental type workflows that people wanted to try hard to converge down.
Because of the breadth of Nutanix's offerings beyond the hyper-converged we're now looking to approach the whole enterprise and say 'well we have a value proposition that allows you to dramatically change the nature of your IT operations.'
So we've gone from just technology to an IT operational vision. So our plans for Australia and New Zealand are really to engage the larger enterprises there.
Recently you wrote an op-ed for us jumping off that how do you believe IoT and other emerging technologies will impact businesses?
So you see a lot of the couriers today, they've got RFID on every single thing they go to deliver. so now they know at any point in time where it is, where it's going to be, who's picked it up, and when they picked it up as well.
That obviously gives a lot of security to the operator. So the enterprise can say "I can guarantee that you'll have this package at this time." And nothing ever gets lost. And the same thing for airlines and lost luggage. How much money does lost luggage cost them? Then we get an RFID tag on it and I can find that luggage anywhere that I want to.
You've got guaranteed services. So now that I'm able to start guaranteeing a high-level service I can get paid a premium for that. So enterprises which actually start assuring better service levels can charge their premium for it, and that's how IoT will affect business as a couple of immediate examples.
How about some of the other technologies like multi-cloud?
We're beginning to build any workflow, anywhere, anytime. So the challenge you've got is that the economics of where the workflow runs have to lie within the enterprise. And so you're finding that we're going to live in a multi-cloud world.
The enterprise has got to have a multi-cloud management system that allows them to make decisions. So, for instance, I might want at an end of the quarter close. I'm going to bring my historical data off the cloud, bring it into a high-performance on-prem be able to do real-time, fast comparative reporting. Then once I've gone past my close period, I go push it back out again, so I've got efficiency and economics at the same time. But I need to be able to control that.
So think about the opportunity for Nutanix, not only from the enterprise cloud perspective but also from the smart city operating system and the smart nation operating system perspective. Look at Singapore, look at New Zealand. That's not within the realms of impossibility to do that. I can start comparing my telco data with banking information. I can consolidate things. So this is where we go from the enterprise to the cloud, the cloud to cloud but then the enterprise to the enterprise. That's the opportunity.
Can you tell me a bit more about how new rules and regulation impact cloud infrastructure and the security thereof?
Data protection, that's the elephant in the room. You need to be convinced of your security policy. Everybody's going to get hacked at some point in time. You then have to assure your board around your security policies. That's why the hybrid cloud will always exist. Because people will then turn around and say, "I can prove, I can guarantee, I can maintain. It is within my governance and control to secure the physical as well as the electronic security of our very sensitive data."
That will always exist, even though some of these global cloud providers have fantastic security, there's always going to be the element of doubt.
What does Nutanix offer clients that really sets you apart?
Our ability to fundamentally change the nature of their IT operations that will competitively differentiate them in their chosen market. That's what we offer. So we offer a road to innovation.
So, let's talk a little bit about how we do that. First of all, people obviously want to develop a service. A service has to come from an application, they've got to go and develop the application and say how do I quickly spin up an application, deploy it and test it and then break it back down again.
Being able to do that means that I have to simplify how my application is presented to me. All of the services that actually allow me to do my coding, run it and test it and then put real data or test data on it. That's what Nutanix does. It completely simplifies the presentation of the data, the ability to acquire, retrieve and actually collapse an application down and build it back up again.
On top of that if you're asking what separates us from anyone else. I don't think anybody else can actually connect all 12 different types of hardware, four different operating systems, and three different clouds. No one else can connect all of those in one single place. Be our offering was built from scratch to do that.
Yeah, so I think there's a big difference about what Nutanix offers. When we went to market in that early innovation and early adopter stages, we went out with an appliance. Now the appliance was only an expression of our opinion of how to best configure hardware to run our software. Once that opinion had been understood and adopted we then have multiple agreements with people to give customers the freedom of choice.
It could be one of our appliances that we went out with but we're not fussed. It could be another company's hardware. So we give people the freedom of choice, we've moved away from being a hardware company and our software is really where the magic is at. So, not only am I enabling innovation but I'm giving our customer the freedom of choice in terms of what components they want to use.
You want to talk about model cloud, we've got no problems with that, you know, hypervisor, no problem. Now let's get into the meat of what you as an organisation wants to achieve. It's all about Invisible IT.