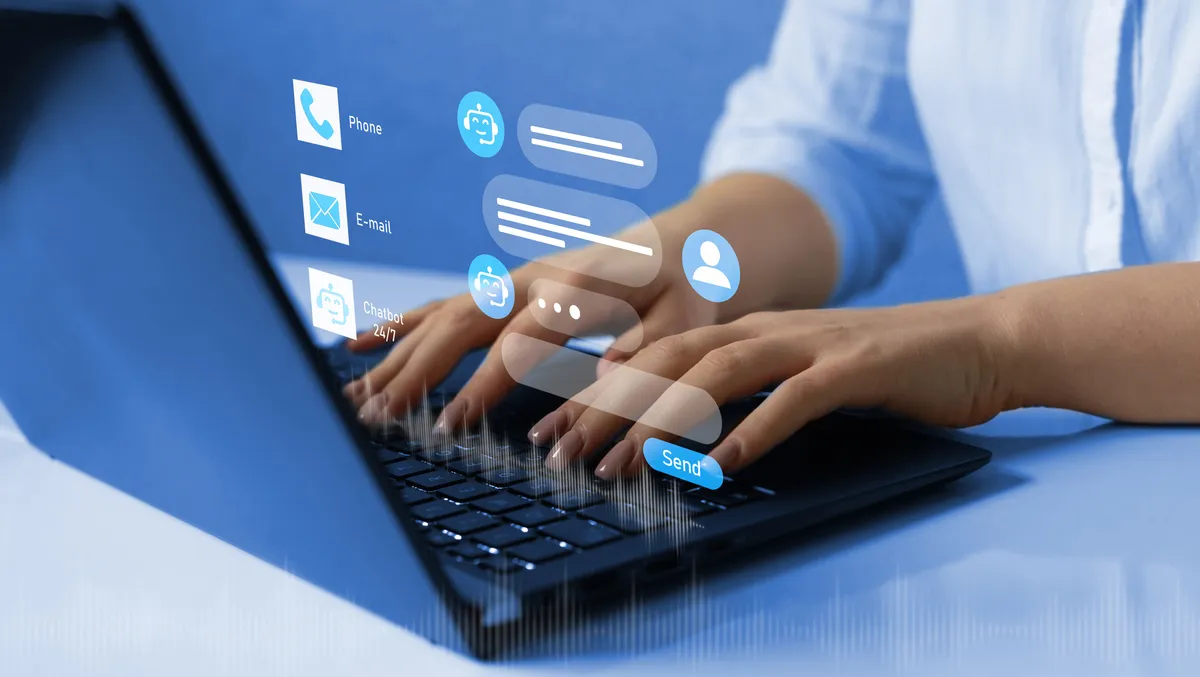 Exclusive: Thryv continues to champion for small businesses
Mon, 20th Mar 2023
By Tom Raynel, Managing Editor
Thryv is a global SaaS platform built for small-to-medium-sized businesses and emerging franchises. It enables them to run a more competitive and efficient business, using The Cloud to run their day-to-day business.
Thryv is a collection of products that helps small business owners provide an exceptional customer experience. The core of the product is a CRM, but it comes complete with payments, communication, scheduling, file storage, social media management and much more.
"We are very proud of the business we are building both here in Australia and globally. We are not just delivering an exceptional product; we deliver a high-level experience to our clients as well," says Elise Balsillie, Head of Thryv Australia.
"We have an incredibly high NPS and our referral rate is strong, which only happens when you have a great product, a great team, and valuable experience."
Thryv's most popular product is its Customer Relationship Management solution, which provides a central management system for an entire small business, from being found with an integrated website and marketing functionality, to managing the job with project tracking and scheduling, all the way through to getting paid with estimates, invoices, deposits and payments.
ThryvPay is the latest addition to Thryv's offerings. It is explicitly focused on providing unique and cost-effective payment services. Small businesses have a lower overall quantity of transactions yet significantly higher average ticket values. ThryvPay delivers a robust solution to reduce payment costs to small businesses.
Thryv also uses artificial intelligence in its products. Thryv's Marketing Centre product, which is launching soon in Australia, utilises a robust AI engine to make marketing campaign recommendations. This gives the business owner guidance on how to run a more effective online advertising campaign.
Thryv focuses on service-based small business owners, those with deep relationships with their customers, and those requiring repeat business and loyalty. These include home services, dentistry, accounting and pet services, to name a few.
Thryv partners with businesses and industries in many ways. For example, it partners with the Australian Dental Institute Association (ADIA). Thryv supports its members with events, education and products that are absolutely key for dentists nationally. Thryv also has robust integrations with Google, MYOB, Square, MailChimp, Facebook and Instagram, and many more.
Small business owners wear many hats and are forced to complete a lot of their admin work and necessary tasks after hours, during nights and on weekends. Thryv automates and simplifies the day-to-day operation, helping to reduce burnout and providing a frictionless experience to their customers.
"The barrier to adoption for other players to offer a SaaS solution in the small business market is relatively low. Many platforms have initially started servicing small business owners, but are often more attracted by enterprise clients who have completely different needs," adds Balsillie.
"Thryv specialises in providing these businesses with not just a technological solution, but also onboarding, training, 24/7 support and more. For these businesses, who don't have an IT department, Thryv is the optimal solution, and so we're there every step of the way."
Thryv believes that the need to rapidly utilise digital tools began even before the COVID-19 pandemic but has accelerated dramatically in the last few years. Small business owners that were usually hesitant to change their ways, but were forced to, soon discovered that these digital tools helped them to adapt to rapidly changing business conditions. So now, they're seeking out ways to proactively do more. Thryv helps them do this in the most efficient way.
Thryv was a leader in moving to a global, permanent, work-from-anywhere culture. For businesses, as stated above, the pandemic dramatically accelerated the adoption of technology due to a rapidly changing climate. As a result, small business owners have gone from being reactive to proactive in seeking digital solutions like Thryv.