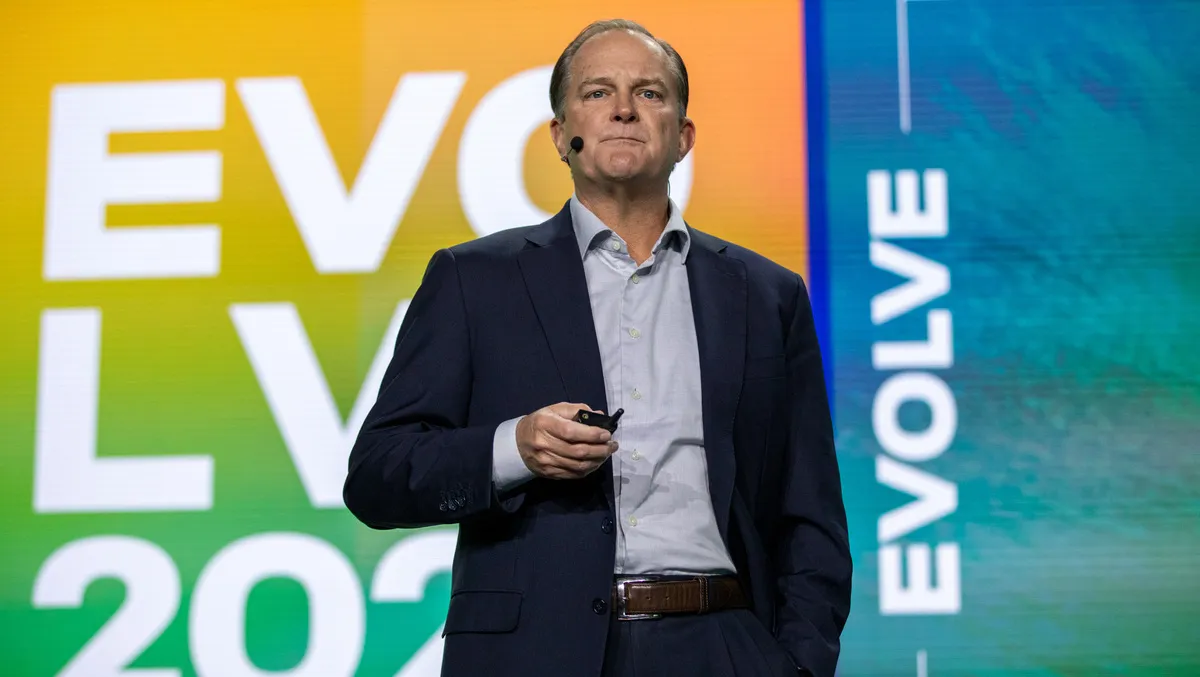 Exclusive: Ushering in the exciting new era at Cloudera
In an exclusive interview with Charles Sansbury, CEO of Cloudera, and Priyank Patel, VP of Product Management, during Cloudera's Evolve NYC 2023 event, the leading figures of Cloudera shared their insights and enthusiasm for the company's trajectory and upcoming partnerships.
Charles Sansbury, stepping into his role at Cloudera, expressed excitement about the potential growth driven by the increasing importance customers place on data value extraction, amplified by the AI surge. "AI is going to be a big thing," Sansbury said, highlighting the company's readiness to harness this trend. With a strategic eye, he revealed his vision for Cloudera, focusing on customer-centric product development and improving customer interaction with technology. Sansbury's plan for the company includes honing in on hybrid environment management capabilities and enhancing the user experience to be more intuitive and less bespoke.
A new era of Cloudera
Sansbury candidly reflected on his tenure thus far, "There have been so many things that I've done that I wish I had done better." This humility underscores his commitment to evolving the company's approach to meeting customer needs. He articulated the importance of prioritizing effectively in an environment where "everything can be a priority."
He also alluded to the complexities of steering a company not as large as his previous ones, yet with an extensive global reach. Sansbury emphasised the need to align the company's myriad possibilities with a focused set of priorities. "It's about not making too much change but directionally finding what's going on," he noted, acknowledging the challenges and potential of his position.
An exciting new partnership
Patel took over the conversation to discuss Cloudera's strategic partnership with Pinecone. This collaboration is a natural progression, arising from the demand for AI applications and the hybrid nature of Cloudera's customer base. Patel conveyed his excitement about the partnership's ability to accelerate customer application development. He said, "By integrating the two, it essentially gives the customers the chance to get started on that experimental journey, on their application building journey, right away."
When asked about the uniqueness of Cloudera's product offerings, Patel pointed to the platform's truly hybrid nature and ability to handle large-scale workloads. "We run the largest workloads at orders of magnitude more scale than some of our competitors," he stated, indicating the robustness and maturity of Cloudera's technology.
Addressing the impact of AI on data management and lake houses, Patel suggested that AI opens up the data interaction field, making it accessible to a wider audience beyond those proficient in SQL. He asserted the significance of trustworthy data and models, noting, "If you can't explain what is happening in your system, it's not worthwhile."
What does the future hold?
As the conversation turned towards the future, the executives of Cloudera shared a vision of a data-centric world where AI not only augments business decisions but becomes integral to the process. Patel elaborated on the role of trust in AI, underscoring the necessity of data lineage and quality to build confidence in the decisions made by AI models.
Both Sansbury and Patel emphasised the critical role of data as the cornerstone of AI technology. They pointed out that the journey starts with the data, as it differentiates one company from another, and spoke of the excitement of seeing customers embark on their experimental journeys with Cloudera's support.
Sansbury and Patel's insights leave little doubt about Cloudera's ambitious strategy to remain at the forefront of data management and AI application development.