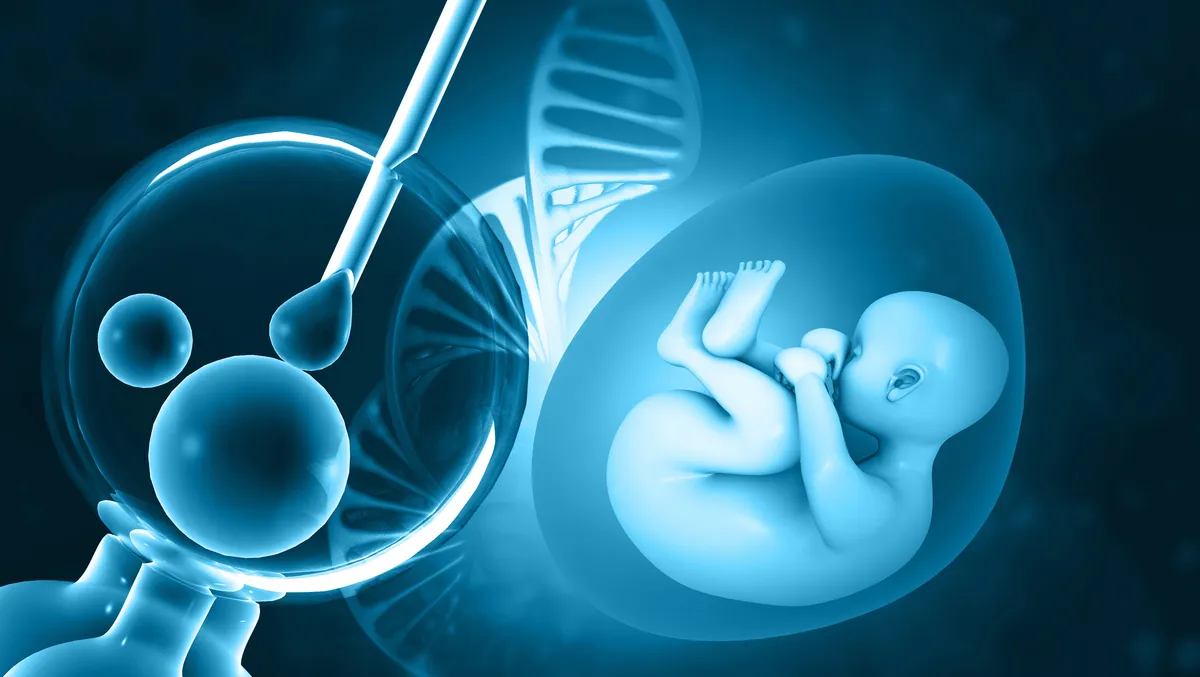 Exclusive: Virtus Health using AI to overcome IVF challenges
FYI, this story is more than a year old
Virtus Health is one of the top five providers of assisted reproductive services in the world, with a presence in Australia, Singapore, Ireland, the UK and Denmark.
The company is a purpose-driven organisation and strives to continuously improve patient care and scientific procedures to help ensure the highest chance of success for its patients.
Infertility affects one in six couples worldwide, and to aid in reducing this statistic, Virtus Health has established more than 40 fertility clinics worldwide.
Further, it has a successful medical collaboration with 128 leading fertility specialists, supported by over 1,300 staff, including embryologists, scientists, nurses, fertility specialists, operational professionals and counsellors.
Virtus Health's fertility clinics offer women and couples IVF and a range of fertility treatments from ovulation induction; to ICSI (Intracytoplasmic Sperm Injection), commonly used to overcome male infertility and intrauterine insemination (IUI).
Its fertility specialists and clinics help treat gynaecological conditions which might be impacting fertility, and the company offers various fertility investigations, including reproductive genetic tests.
Over the past 40 years, there have been many technological innovations in IVF. In Virtus Health's IVF laboratories today, the sperm and egg are joined together to fertilise and form embryos. These embryos are then grown inside incubators that have built-in cameras. The cameras photograph the growing embryo every 10 minutes to create a continuous time-lapse recording of the developing embryo over the five days of incubation.
By reviewing the time-lapse vision, scientists can non-invasively assess the development of the embryos without having to remove them from the incubator's optimal environment of controlled pH levels and temperature conditions.
It's now possible to use artificial intelligence (AI) to review this huge amount of time-lapse vision of an embryo developing and assess this data using AI and deep learning. The AI software uses selection and de-selection criteria to identify the best embryo for transfer back into a woman's uterus.
Currently, Virtus Health is undertaking a Randomised Control Trial to evaluate the effectiveness of an artificial intelligence-powered embryo evaluation tool. To investigate if embryo selection in the laboratory using AI-based technology performs equally to an embryologist.
The company says that, in the future, we can expect that more computer-based systems, augmented by AI, will help the IVF lab analyse sperm and eggs and play a bigger role in assessing embryos.
Jorge Silveira, Chief Digital Health Officer at Virtus Health, is currently leading the company's digital transformation, an initiative called Precision Fertility. It's a global program where the company is streamlining and enhancing all processes across the business, with the goal of optimising all stages of the fertility journey, from patient record keeping, communications, patient assessments, and personalised treatment plans.
"The global platform has the potential for capital light technology-led investments, and we have already started planning to commercialise the platform on the global market," Silveira says.
"The platform is compliant with global legislation and localised to suit different information securities, standards, frameworks and compliance requirements. It's been built to be scalable in any country and any language around the world."
The foundation work for this program is almost complete; Virtus Health is harmonising most process measures across the global business. The main goal of improving process measures is to make sure it is capturing high-quality data across the business to expand information and data flow. Virtus Health can augment high-quality data with analytics to improve clinical outcomes and patient and medication management; aiming to increase pregnancy rates and deliver best practice care.
Precision Fertility gives Virtus Health's fertility specialists the ability to better analyse patient results using analytics and AI to help create more personalised and precise treatment pathways.
As our fertility clinics are established in five different countries, we have access to a vast amount of de-identified clinical data, which can be utilised to provide richer insights and help increase pregnancy success rates.
Precision Fertility will improve the IVF patient journey by improving data capture and information flows, allowing complex information to be available when fertility specialists, scientists and nurses need it. For patients, having this extra information will enhance their experience and improve communication with their specialist.
Precision Fertility also has advanced data management and governance properties, and when building the architecture of the program, Virtus Health created a global data dictionary. Being able to 'speak the same language' across the business is essential for quality data collection, analysis and use. It means the company can collect high-quality data sets to improve the way it plans analytics and research.
With Precision Fertility, Virtus Health plans to use AI to find better ways to analyse data with heightened accuracy. AI will enable the company to process huge amounts of data sets when it needs to analyse data with multiple factors, such as egg, sperm and embryo selection.
Moreover, Precision Fertility re-engineers how fertility care is delivered. It's the first of its kind, a new way of thinking, and not a traditional software platform. It's very powerful, and its functionality is limitless.
Precision Fertility will generate greater efficiencies and innovation across the entire business. Its user interface is simple to use: displaying data collection, analytics tools and workflows. Virtus Health can easily amalgamate with external services and incorporate them in a seamless way with the clinician and patient. The architecture is no doubt future-proof.
"The development of Precision Fertility has been made possible through the input from hundreds of our global fertility specialists, nurses and scientists, who have provided their feedback throughout the project, to set the most comprehensive application architecture available in healthcare today," Silveira adds.
"We are now at the test and train stage of the program, where we are fine-tuning implementation and will be validating testing with various business units.
"Precision Fertility went live with its consent and education modules and establishment of its data warehouse, and we plan to extend its functionality from December 2022."