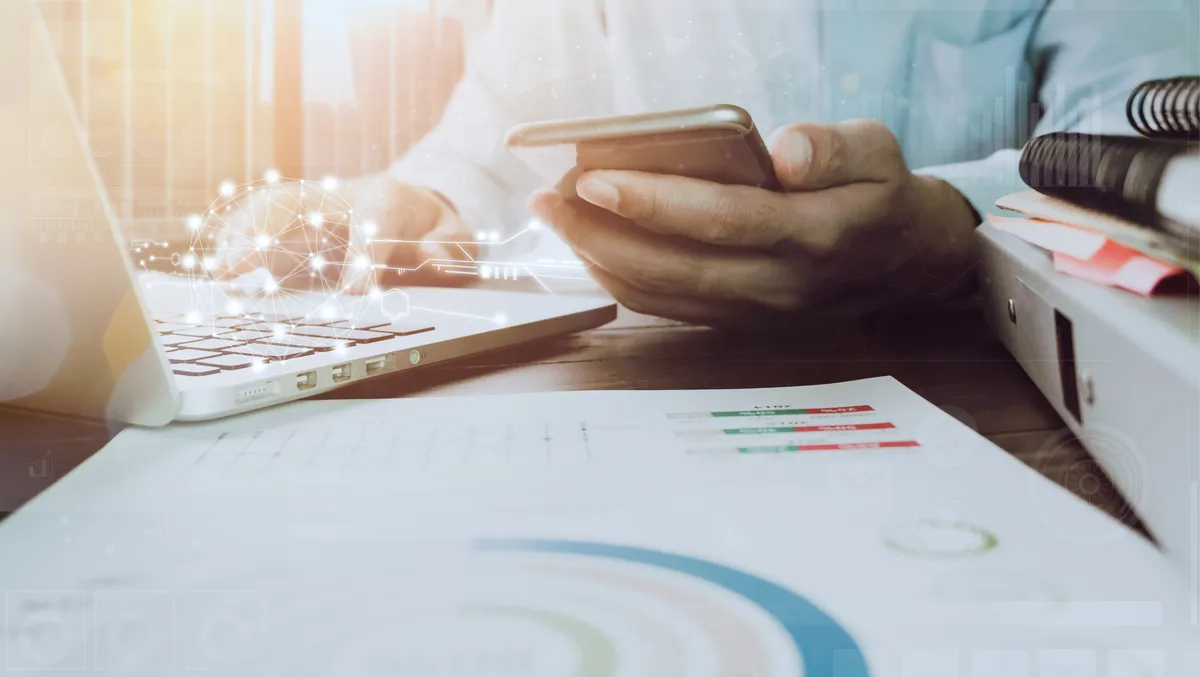 Exclusive: What is AccountKit, and why are accountants choosing it?
AccountKit is a compliance and practice automation toolkit made specifically for accountants by accountants, or as they call it, High-Performance Accounting!
AccountKit aims to automate, standardise and streamline traditionally manual processes whilst also bringing visibility to its whole team with everything to do with its clients – i.e. taking information that was traditionally in silos (folders, team member emails, spreadsheets) and making it immediately visible.
To learn more about AccountKit, what they do and how it came to be, TechDay spoke with Paul Murray, Founder of AccountKit.
What is AccountKit's story?
Paul and his wife Paula have been running an accounting practice for 20 years, but after attending Xerocon back in 2014, the couple saw an exciting prospect for how they worked in the future and the value that it would bring to their clients and the joy it would bring them as they looked to evolve.
The pair launched AccountKit in 2016 and have been nominated multiple times and awarded Practice App of the Year by Xero. The service is primarily focused on the Australian & New Zealand market, with a few clients in the UK, Canada and the US, with the pair acknowledging plans to expand formally into those regions over the coming years.
"An internal mantra is to reduce the clicks in the day to day – hitting all the one percenters that amount to significant efficiencies when combined. We really do give accounting teams the Power to Perform!" says Paul Murray, Founder, AccountKit.
What are some key features of AccountKit?
There are many hot favourites within the many tools of AccountKit – but the absolute favourites include:
AccountKit is white labelled: Customers love it as they can plug in their logo and practice colours, and it feels like an extension of themselves, re-enforcing their brand to their team and clients.
Equipment Finance: AccountKit builds schedules and automatically posts the interest and current / non-current values direct into Xero, then cross-checks that it's in balance.
Inter-Entity Loan: This takes a process that normally would take hours every month and brings the reconciliation process between different entities down to under five minutes across four business entities. This never fails to bring a smile to clients' faces.
Division 7a: This takes a very unlikeable process and makes it highly streamlined to build Division 7a schedules, experiment with dividends then post them direct into Xero. Otherwise, customers are forced to manually calculate within the ATO calculator or spreadsheets, which have the scope for error.
Client Maps: Here AccountKit is able to use clients' information to build business structure diagrams within seconds; There's no excuse not to include these within a client's financials, and it readily informs of the nuances of the structures for stakeholders like team members when they go to start a job, bank managers & lawyers for finance and estate planning purposes.
In addition to these great features, the team recently released its brand new User Interface to get ready for the new round of tools and future growth of AccountKit.
The first major tool here is the Workflow Tool. This gives ultimate visibility of everything happening in a practice within a click whilst enabling standardising of the way things are done through repeating templates & embedded processes. It also gives the ability to link any tool or correspondence with clients back to client tasks.
When you then combine this with connecting to their document management of choice, customers really do have everything at their fingertips for getting the job done in one place.
Who are AccountKit's customers?
AccountKit's niche is entirely around accountants. Non-accountants such as CFOs, and large corporate or family groups use it as well, but they're not the primary focus.
The key challenge that AccountKit's customers are facing is around the fact that there is a talent shortage for staff, So the team has to be able to be super-efficient with the team members it has available to them.
Not only that, but people don't want to be stuck doing mundane low-value work, so this brings some excitement back to what AccountKit does.
Lastly, as an industry, it's just so busy, and there's a lot of time spent chasing tails trying to keep on top of everything that's happening with teams and clients – but the information is siloed. Hence, things slip between the cracks, and mistakes are made, which just escalates the stress within the organisations.
It doesn't help also that through Covid, there was an awful lot of new legislation and responsibility put onto accountants and bookkeepers, so anything that can help create visibility, standardisation and efficiency is going to help immensely.
Accountants often drive technology adoption for their clients, so AccountKit is seeing accountants really taking the plunge into optimising the way they work through the adoption of the many cloud products that help clients run their businesses.
Does AccountKit have technology partners?
AccountKit has many technology partners, including Xero, Microsoft, Google, BGL, SuiteFiles and FYI – the AccountKit team seek to integrate with the other best-of-breed apps in the accounting space that fulfil other functions within the practice ensuring that when accountants move from the legacy desktop systems, they get choice about the apps that best fit the way they like to work.
AccountKit is not here to tell them how to work but give them options to surface the information between systems and minimise the clicks with how they work between the different systems that they love.
The team works closely with its partners to build robust integrations and really partners with them to ensure the clients are having the best of experiences for all apps within their AppStack.
"AccountKits unique blend of compliance and practice automation tools built just for accountants combined with partnering with the best of breed integrations makes us a must-have within the modern practice app stack," adds Murray.
"We personally use AccountKit in our own practice every day, so the regular updates and feature changes come direct from pain points within our own practice. We couldn't live without it."