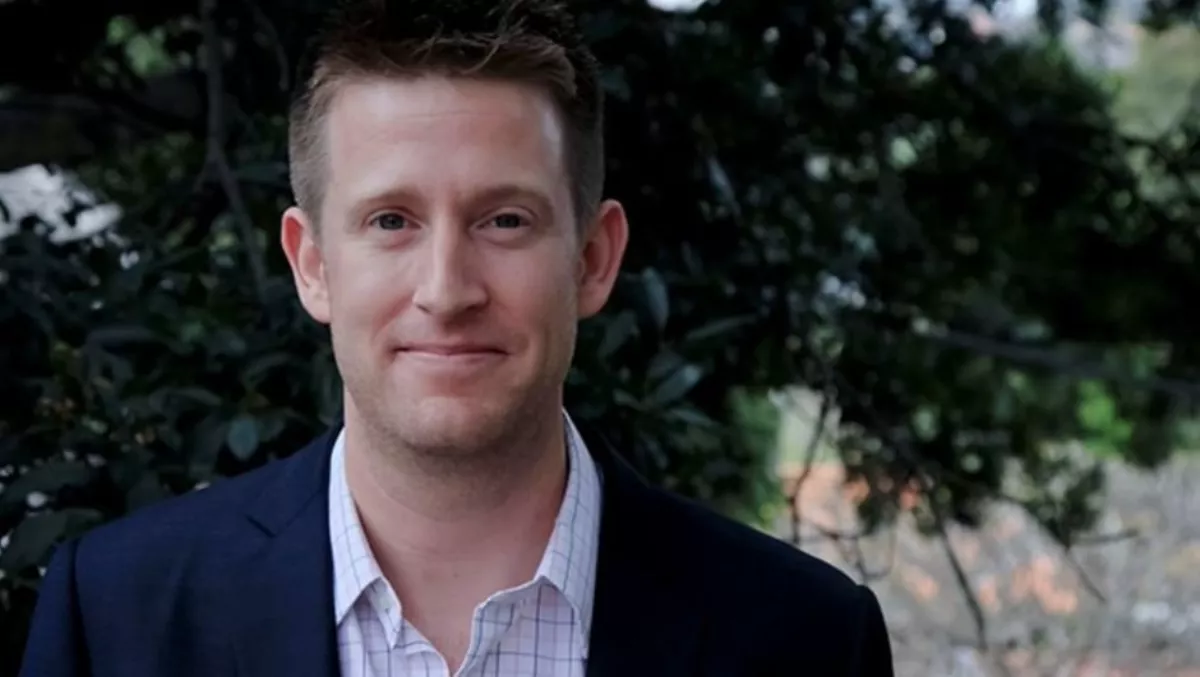 Exclusive: Why businesses should be transparent about data collection
FYI, this story is more than a year old
Recently IT Brief had the opportunity to get in touch with Steve Singer, Talend A/NZ Country Manager to talk about the ethics of data collection.
Can you tell me a bit more about the power of data and how it impacts businesses?
Data and analytics are at the heart of every modern digital business today, with the market winners and losers being decided based upon which IT organisations put more of the right data to work for the business, faster.
According to IDC (IDC's paper, Data Age 2025), data creation will reach a total of 163 zettabytes (one trillion gigabytes) by the year 2025, a ten-fold increase. IoT will contribute to a big proportion of this.
In addition, advances in machine learning, data science, and computing power can turn these vast amounts of data into value-creating insights.
Some of the organisations which use data to truly impact their businesses include Air France KLM which is delivering millions of unique customer experiences. Domino's is also delivering better pizzas and better customer experiences across 85,000 touchpoints.
They are able to know every member of the household and, recommend, via their mobile device, the perfect pizza or drink to order.
But the best analytics are worth nothing with bad data: 47% of newly-created data records have a minimum of one critical error and only 3% of companies' data meets basic quality standards (Harvard Business Review Sept 2017).
Can you tell me a bit more about the ethics of data collection, particularly in regards to companies like Facebook and Google who use that data for targeted advertising?
The goal should be around data transparency and using data for a common interest (secure user consent based on providing them with a clear purpose for data collection).
For example, a person might be happy that a smartwatch captures things like their heartbeat and physical location and are happy to share that information in order to gain fitness insights. However, they likely wouldn't be ok with that same information being shared with a health insurer or shoe store without their explicit consent.
A "privacy by design" model needs to be adopted. In practice, it implies there are privacy settings that can be easily modified by the consumer, giving them the control over their data.
Let's switch gear and talk about quantum computing for a minute, what is driving the development of this technology?
Quantum computing could lead to significant advances in numerous fields, from chemistry and materials science to nuclear physics and machine learning. It could advance life science research and find cures for diseases that can't be cured today.
Quantum computing helps solve big data problems at big scale. It promises exponential growth in processing power and could tackle problems that our computers today can't solve.
Cloud-based quantum computing (self-service quantum computing in the cloud) can provide access to quantum power to more people (who can't afford to invest in quantum computers/hardware) and will help democratise greatly this new innovation.
In addition, serverless access to quantum computing could help organisations benefit from the innovation at a fraction of the cost
What are the ethics and merits of this technology?
As with any innovation like Big Data and Artificial Intelligence, let's hope people will use it for the greater good.
Although it is still not clear what the full extent of the power of quantum computers might be, there are some very particular examples of quantum algorithms that can largely outperform their classical counterparts.
One of the most widely used cryptography systems is the RSA public key cryptosystem, which is used to encrypt emails, bank transactions and credit cards numbers via the internet.
The security of the messages encoded via this encryption method relies on the fact that factorising a large number is an extremely difficult task to accomplish using everyday computers.
This means that given a sufficiently large quantum computer (i.e., with enough qubits), you could easily break the RSA public key cryptosystem and decipher the contents of its message.
On the other hand, quantum computers will also help encrypt in a more secure way all the sensitive information we have today and improve people's lives by advancing research.
How can business best derive value from their data?
If you want to run a company that is data-driven, you need great data about your business in the first place. Most great data will already exist in a business, it just has to be found.
And every now and then a business has to go out and create its own great data from scratch.
In any case, having great data means that data is usable for analytics and decision-making. The data has to be clean and trustworthy and it needs to be governed (not everyone should have access to patient data apart from the doctors and nurses for example.)
Then, in order to achieve an entire data-driven organisation, people need to have access to the data in a self-service fashion to be able to interact with customers in a smarter way and in their own moment of need.
Data is a valuable asset to both businesses and cybercriminals; how can enterprises alleviate this threat?
One of the most precious data assets is perhaps private personal data from customers, suppliers, partners and employees as cyber attackers often steal this information and use them for identity theft and fraud.
So it's crucial to protect that data and anonymise it with proper data privacy and security rules.
Detailed data about your customers and employees are streaming in from everywhere: legacy systems, shadow IT, CRM systems, device sensors, digital apps, social networks, and more.
It is important to capture and map critical data elements across disparate datasets, and then track and trace them with audit trails and data lineage.
There's a need to implement a privacy by design versus after the fact. In essence, a need to anonymise with data masking, remediate with data quality and foster accountability across teams with proper data stewardship.
Related stories
Top stories