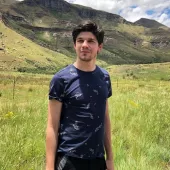 By Jacques-Pierre (JP) Dumas, Reviewer
Recently IT Brief had the opportunity to talk to Kat Warboys, ANZ Head of Marketing at HubSpot about their integration with Slack and how they work with it to ensure their business remains flexible and transparent.
Can you start off by telling me a bit more about the migration process to Slack becoming a wall-to-wall service?
We have over 2,500 employees, spread across eight global offices, spanning five continents. For HubSpot, Slack is critical for business and is used by everyone in the office, regardless of whether you're in marketing, finance or sales. We run on Slack and as a collaboration tool which has replaced internal email in some instances, it functions as a network, not a collection of silos.
Slack also helps us to connect dispersed and remote workers. We're huge proponents of working from home and therefore must provide our workforce with the right collaboration tools to enable them to do their best work. Slack's offering also extends to its mobile app which lets us intuitively and easily communicate and collaborate with each other on-the-go.
We began the process with a test group who began using Slack and were surveyed on how they were using it, and their level of satisfaction. Ultimately, if Slack wasn't valuable for our employees, there was little point in using it, so we needed to validate that first by gathering everyone's feedback. Once the decision was made, we began migrating conversations and integrations from our previous solution over to Slack and then began to start moving teams on to Slack in a methodical fashion.
How does HubSpot use bots and integrations to improve workflows and collaboration with other parts of the business?
By using various integrations and creating bots within Slack, our teams have extensive visibility across relevant parts of the business, encouraging team collaboration and productivity. HubSpot CRM is an example of one of the many apps our teams use on a daily basis that integrates with Slack. It allows us to get HubSpot tasks, notifications, and slash commands directly within Slack, meaning we're not constantly wasting time switching between apps.
Some integrations also help promote visibility among remote and distributed employees. For example, we use file and document sharing apps like Google Drive to let teams share their work, no matter where they're based, helping the team collaborate as easily online as they do in person.
Since introducing Slack, HubSpot increased collaboration and knowledge sharing across international marketing teams why is this?
Global function-based or project-based Slack channels are great for fostering international collaboration and knowledge sharing. Having offices in eight locations on five continents means we are often working in different time zones. When HubSpotters log on for the day, it means they have full visibility of everything that's been discussed overnight by colleagues based in other locations.
By collaborating in Slack instead of email, HubSpotters are never out of the loop as a result of being left off an email chain, and key information is always at their fingertips.
Maintaining our strong company culture has also been made easier with the increased transparency that Slack brings. Internal communications around company announcements are visible for everyone to celebrate, no matter where they are in the world.
For example, the recent launch of HubSpot Ventures, a new $30 million investment fund for startups, was shared company-wide in our global announcements channel, so everybody found out about it at the same time, and could celebrate the launch together. It really helps bring the teams together and fosters a sense of camaraderie.
How does this platform encourage transparency within the business?
The natural inclination for most global public companies is to hide things, yet transparency has always been core to HubSpot's culture. Transparency allows employees to contribute to the growth of the organisation in order to grow better together. It encourages conversation, differences of thought, creativity and innovation for a common mission.
Slack is an integral tool which enables the company to live out its value of transparency. With conversations now taking place in open channels, team members don't get left out, and information doesn't get lost - everything a team needs is in the same, easily searchable place. This allows all HubSpotters to access the information they otherwise may not have had if it was buried deep in a private email chain.
The more transparency, the more context HubSpotters have to make better decisions. It's not only current employees that are able to benefit from the open nature of Slack. When new starters join, they are able to jump into any channel and absorb potentially years of conversations and knowledge, providing invaluable context.