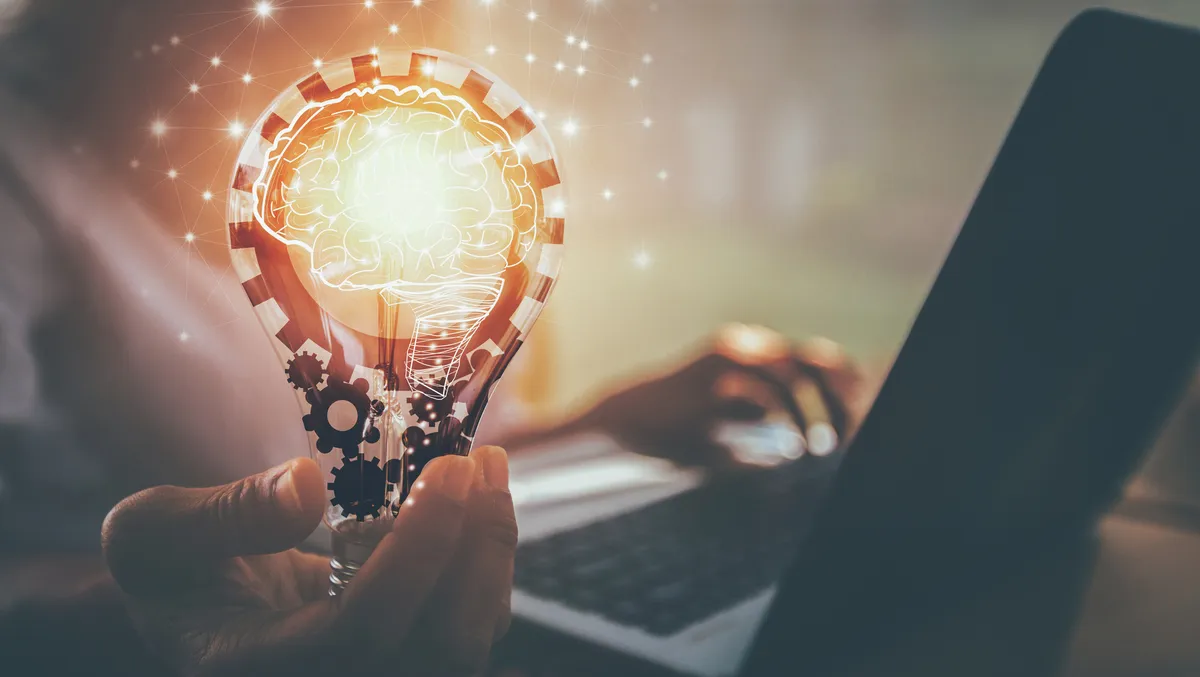 Exclusive: Why Fusion5 is the business solution partner of choice
Tue, 15th Aug 2023
By Tom Raynel, Managing Editor
Fusion5 is a business solutions and services partner. The company works with Australian and New Zealand businesses to identify roadmaps for digital transformation, putting them in the best position to build competitive advantage while optimising their ability to innovate, profit, and grow.
Fusion5 is fundamentally an Australian and New Zealand-based company, with offices in all major business centres, 750 employees across both countries, and over 1200 customers.
The company has recently celebrated 20 years of providing business solutions to Australian and New Zealand companies, and to learn more about them, TechDay spoke with Joel Mikkelsen, Sales Manager NetSuite, Fusion5.
As an ERP partner of note, what makes NetSuite Cloud ERP one of your most popular solutions?
The company has over 300 customers running on NetSuite across ANZ, as it is an ideal solution for mid-market organisations across all industries.
The benefit of NetSuite over other solutions is based on how NetSuite was founded. NetSuite has an advantage over other ERP solutions as it was designed in the 1990s as a cloud-only solution. This means that it has never been designed for on-premise, and the importance here is that it is inherently designed to be more flexible when it comes to personalisation and customisation.
Businesses today need to be able to be flexible in their business processes in order to be competitive and drive innovation. This is easier to achieve in NetSuite.
NetSuite is also chosen by our customers because of the user experience, and the solution is intuitive and easy to use.
It also has pre-built integration solutions with other solutions, such as Shopify, and support for EDI with A/NZ trading partners. It also stands out from other ERP solutions in having its own eCommerce solution allowing for true Omni-channel engagement.
Critical as a key differentiator for NetSuite compared to its ERP peers in the market is its native ability to support multi-entity, multi-company, and multi-currency, allowing companies to grow with NetSuite.
Customers select NetSuite when they are start-up organisations needing a solution that will grow with them, and we also have customers who are evaluated over $100M and looking to go IPO or potentially looking for professional business solutions that support potential divestment opportunities for them.
NetSuite encompasses six main principles:
1. A fully developed ERP that is proven across 45,000 customers who are all 'shapes and sizes, from start-up companies to the AMEX Travel company with over 10,000 users across all different industries, and all have different business processes and requirements.
2. Due to the architecture of NetSuite only ever being true cloud, it is able to offer customers the utmost flexibility. With NetSuite, customisation is no longer a dirty word. Customers expect standard business processes and best practices but also need the ERP to manage changes where they are non-standard. With NetSuite, it can come from the personalisation of the application, configuration or customisation. Again, because of the cloud architecture, required to support all 45,000 customers and accomplish the automatic twice-annual upgrades, being able to customise NetSuite is a core differentiator and value proposition where it is easy to personalise, configure and customise the application without breaking.
3. With the ability to customise and configure NetSuite, it is leveraged as a development platform. Similar to the concept of an Apps Store, there are over 7,000 vendors have developed supportive applications that surround NetSuite.
The outstanding value proposition statements that support why customers should select NetSuite are;
4. Traditional ERP solutions are transaction orientated, and in order to extract value from the system, BI and Dashboards are added on top. With NetSuite, the complete user experience is driven from the dashboard, and this is not just a pretty menu structure.
All Key Performance Indicators, Key measures, reports and searches that highlight management by exception, day job activities, what needs to be processed etc., are all cohesively addressed from a personalised role-based dashboard. NetSuite has excellent adoption from end users based on the user experience.
5. NetSuite is oriented towards self-service. With NetSuite, you will be able to have the ability to easily create end-user dashboards and reports and create additional fields, forms and functionality, including workflows, which are all point and click.
6. With the above two factors above, this leads NetSuite being the lowest Total Cost of Ownership. With no longer having to worry about the architecture and infrastructure, or the cost to upgrade, and with the ability to become more self-sufficient the overall cost to serve supporting your ERP keeping the lights turned is able to be re-appropriated back into your company.
The most recent solution from Fusion5 is the NetSuite Analytics Warehouse for business visibility and actionable insights for decision-making with greater outcomes.
Data management, business visibility and reporting are at the heart of good decision-making – but siloed systems, slow saved searches, irrelevant reports, and disparate sources of truth get in the way.
Most NetSuite users consolidate their business data within large and complex Excel spreadsheets or in third-party analytics apps. However, these solutions often cost time and resources, and they still don't provide easy access to historical data. NetSuite Analytics Warehouse:
Consolidates NetSuite, legacy and third-party data
Includes pre-built machine learning analytics and visualisations
Analytics are easily customised to best serve your business
Oracle enterprise-grade technology
Reduces report and analysis creation time by up to 60%
A true all-in-one solution that simplifies and streamlines your tech stack
Designed for faster access to unlocking business data insights, NetSuite Analytics Warehouse (or NSAW for short) solves your data problems by consolidating NetSuite transactional data with legacy and third-party data for centralised views.
Fusion5 also has a dedicated innovation department and has recently started an AI Working group who are focused on understanding the rapidly evolving field of AI, both for use in Fusion5's business, but also so the company can educate its customers on how they can leverage AI to benefit their staff, their businesses, and their customers.
"Fusion5 has bold growth plans and has achieved its year-on-year revenue and growth targets in line with this," says Mikkelsen.
"Through our recent acquisitions (Empyreal, Liberate IT, Mindful, Vigilant.IT) we are continuously expanding the value we provide to our customers, under the established service and performance levels that Fusion5 has come to be known for."
Who are Fusion5's customers, and what challenges do they face?
Fusion5 has carved out a leadership position in a range of verticals, most notably: Higher Education, Discrete Manufacturing, Process Manufacturing, Wholesale Distribution, Retail, Professional Services, and Agribusiness. The company has developed significant IP in these industries, which has a huge positive impact on the successful outcomes of its projects for customers in these areas.
The key challenges for its customers vary, but the common themes include siloed data which causes delayed and poor decision-making, automation of manual and repetitive tasks to enable company resources to focus on high-value projects and activities, streamlining of systems and processes to remove duplication of effort and reduce errors, and the management of cybersecurity to reduce risk and allow for optimal data sharing and management.
The COVID-19 pandemic also absolutely had an effect on Fusion5's customers. Many of its customers experienced a need for accelerated digital transformation due to COVID. In some cases, it was to take control of their supply chain; in others, it was to transform their business model to succeed in a more digitally driven environment. Many simply took advantage of the disruption to invest in digital improvement projects that had been 'waiting for the right time'.
All in all, though, Fusion5 saw a significant increase in businesses investing in better systems and applications as a result of COVID to enable them to operate with dispersed workforces securely and agilely.
Does Fusion5 have channel partners?
Fusion5 engages with a range of class-leading global technology vendors to deliver solutions and services that benefit and optimise all areas of an organisation. But technology alone doesn't solve problems. It's a partnership with an experienced, knowledgeable partner who can ensure you get the right fit solution not just for your immediate need but which fits with the total business technology landscape to meet new needs as they evolve over time.
"Fusion5 prides itself on being a local partner to AU & NZ businesses, delivering the type of complex and meaningful projects that one normally associates with international providers, but with a team of experts on the ground to provide the relationship and confidence that an 'in-person' relationship provides," adds Mikkelsen.