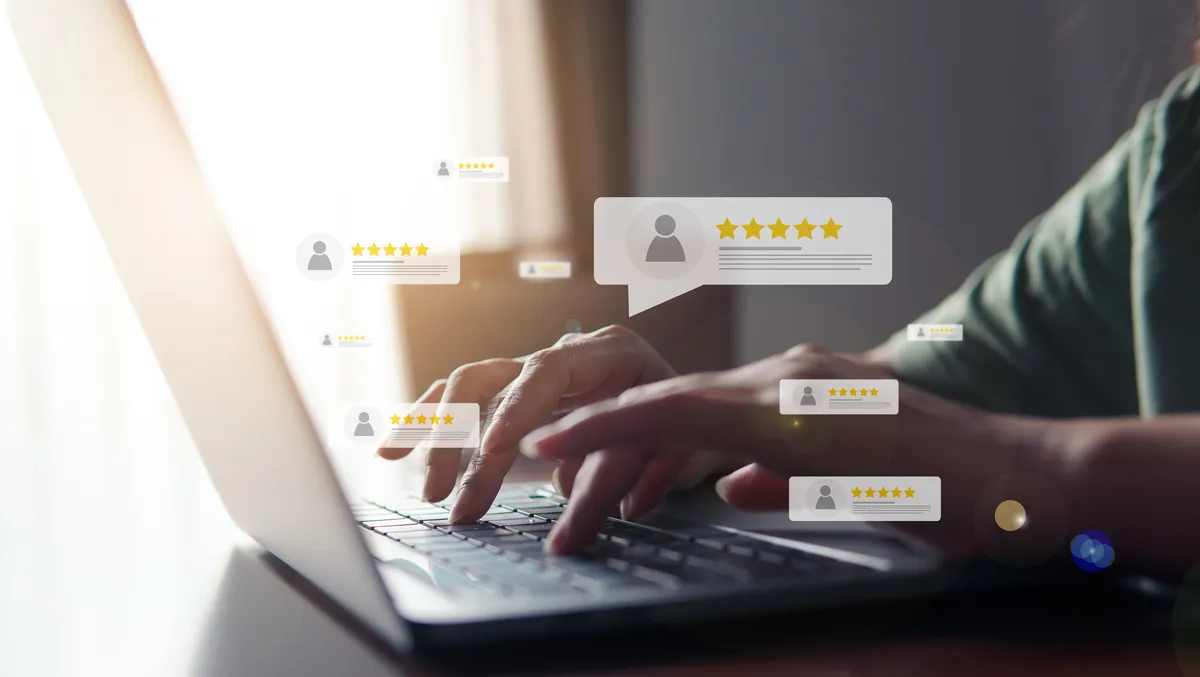 Extreme Networks named Gartner Peer Insights Customers' Choice
Extreme Networks, a specialist in cloud networking, has announced it has been named as a Gartner Peer Insights Customers' Choice for Enterprise Wired and Wireless LAN Infrastructure for the sixth consecutive year.
The company received a 4.7 out of 5 rating as of May 2023 among globally representative customers across verticals, including education, healthcare, government and manufacturing.
Extreme Networks received 249 reviews over the past 18 months, the most of any vendor in its space, which ranked the company's product capabilities and deployment experience among the highest key categories.
The Gartner Peer Insights Customers' Choice is based on feedback and ratings from end-user professionals who have experience purchasing, implementing and/or using the product or service.
In December 2022, Extreme Networks was positioned in the Leaders quadrant in the Magic Quadrant for Enterprise Wired and Wireless LAN Infrastructure for the fifth consecutive year.
Gartner Peer Insights is a free peer review and rating platform designed for enterprise software and services decision-makers. It represents a customer view of the highest-rated vendors in a market based on the volume of reviews and overall ratings. Reviews go through a strict validation and moderation process.
Here's a sampling of what Extreme Networks customers are saying:
"Extreme has been a great partner to work with. The partnership that we have created with our account management team is the strongest I've had in my career. The products that are posed to us deliver on the needs of our institution, and we have a very positive overall experience with both the product and the people." - Director of Infrastructure Services, Education
"The performance and capabilities of the Extreme products we use are superior to the competition. Working with Extreme has the feel of working with a small business that really cares about their customers, and they stand behind their solutions with the capability of a large corporation. Our account team and professional services are exceptional, and the management tools are feature-rich, which has a very positive impact on our network and ease of management." - Network Manager, Government
"Cost-effective, easy-to-use, stable and future-ready platform. [A] solid and polished user experience that keeps getting better with every update." - Senior Network and Telecom Supervisor, Energy and Utilities
"ExtremeCloud IQ is [the] perfect solution to [create a] reliable and secure wireless network to handle much more simultaneous connections. [We can] easily access the device console, add the devices to Extremes cloud, update and configure devices within a single console." - Senior Executive, Manufacturing
"Extreme not only provided [us with] superior hardware but also managed the design and installation as a turnkey product. This was all done within a 24/7 environment with no downtime to the operation." - Director of IT Infrastructure, Transportation
"Our experience dealing with the Extreme team has been outstanding as they understand the kind of projects that we deliver and their typical requirements. Their sales and pre-sales teams are very cooperative and impart the right knowledge and design the right solution." - Director of Sales, Retail
Ed Meyercord, President and CEO, Extreme Networks, comments, "The strongest validation of our business is customer endorsement, and a six-peat Customers Choice recognition on Gartner Peer Insights is just one more example of how Extreme continues to set itself apart in the industry.
"We make networking simple and flexible and help customers find new ways to lean into their network to drive better outcomes across their organisations by eliminating IT team headaches and making network management and optimisation easier than ever.
"The detailed reviews from our customers show that Extreme is strong in all areas of its business, from product innovation to deployment to support, which is a testament to customer-centricity throughout the entire lifecycle of our relationship.
*Reviews have been edited to account for errors and readability.