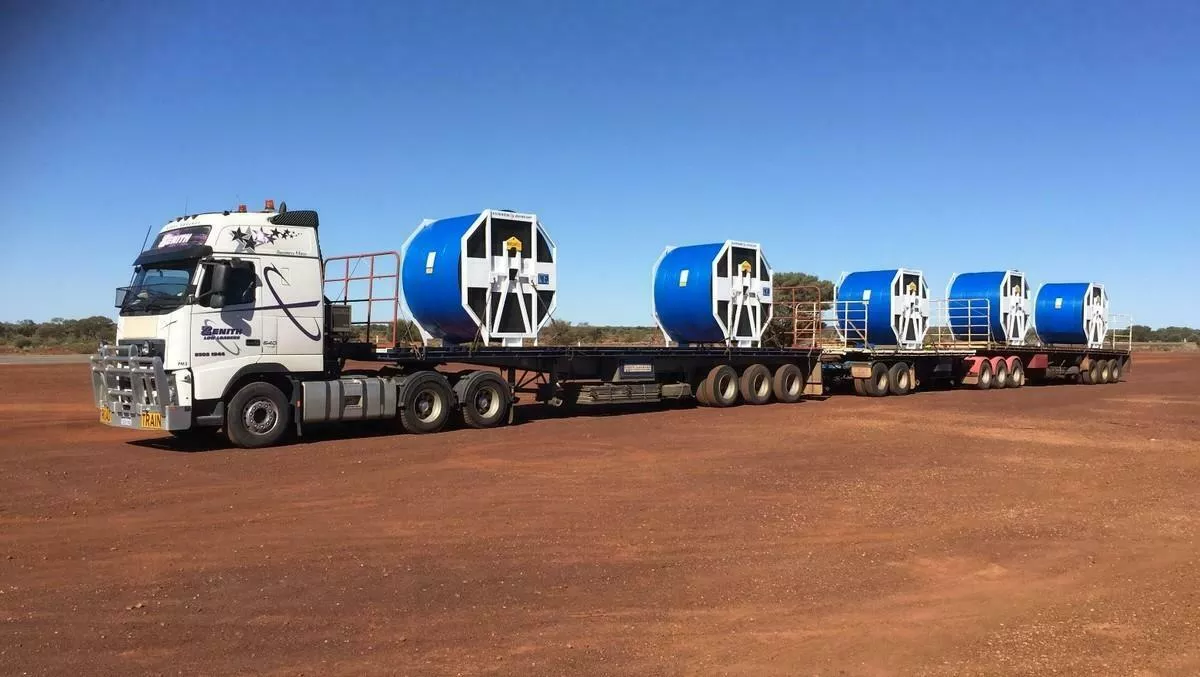 Fenner Dunlop turns to Rubrik for cloud backup & DR
FYI, this story is more than a year old
Fenner Dunlop Australia says it has added 91 days of productivity to its operations, all from its move to a cloud data management platform from Rubrik.
Fenner Dunlop manufactures and supplies a heat-to-tail conveyor system, including belt, electrics and terminal equipment for mining customers.
The company has 30 sites in Australia and sought a new way to help mining firms evolve their conveyor belt lifecycles in a way that saves costs and boosts productivity.
Fenner Dunlop Australia national IT manager Sammy Jammal says everything Fenner Dunlop does is supported by IT systems – from manufacturing and installation, right through to maintenance, diagnostics services, and technical support.
"If the system is down for even 10 minutes, the whole operation would come to a halt. This not only has financial implications but is detrimental to our brand reputation and diminishes our customers' confidence. As an IT team, we want to leverage technology that can help optimise our processes, allowing us to focus on enabling our users and thereby benefiting our customers," explains Jammal.
Before moving to Rubrik's cloud platform, Fenner Dunlop struggled with its tape-based legacy backup and disaster recovery solution's slow performance and time-consuming upgrades.
"Our previous solution was extremely unreliable. We didn't know if backups would take four hours, 20 hours, or if they would work at all. Because of this, we were spending 15 hours per week just managing the system. It was important to us to find a solution that would reduce the man hours maintaining backups and allow us to move off tape," says Jammal.
Now the company has eliminated the manual management of backups completely. It now spends less than five minutes per day checking email alerts.
"With our previous system, we devoted 15 hours per week to just managing backups. Now we literally only spend five minutes a day checking email alerts. As a result of adopting Rubrik, we have gotten back more than 91 days of additional productivity," says Jammal.
Jammal adds that disaster recovery is also top-of-mind for Fenner Dunlop.
"With Rubrik's CloudOn, we can quickly spin up cloud instances in Azure, allowing us to easily move workloads between on-prem and cloud to enable a stronger disaster recovery to the cloud. The peace of mind we now have with Rubrik is invaluable.
"We want to empower our users to self-serve wherever they are, without limitations of having to be connected to the main server. That's why moving to the cloud is a priority, so our users can do their job from anywhere, anytime, on any device.
"Rubrik was our stepping stone into the cloud; it allowed us to leverage Microsoft Azure for long-term retention. We are now much more confident knowing that it only takes a few clicks to restore and support our users without geographic restrictions," Jammal concludes.