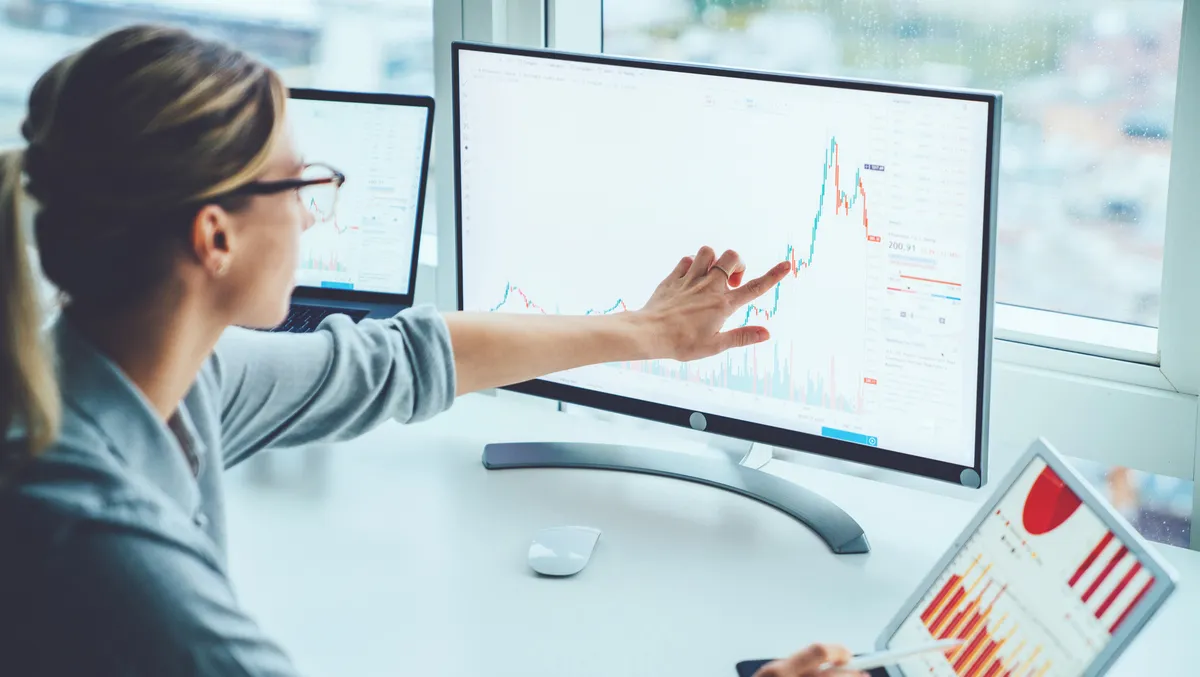 Few ANZ data leaders driving strategic business decisions
FYI, this story is more than a year old
Qlik has found that fewer than one in ten data leaders in ANZ are driving strategic business decisions within their companies, despite investing heavily in new data platforms.
Qlik's latest research report, State of Data and Analytics, Australia and New Zealand, 2022, was developed by Corinium Global Intelligence and commissioned by Qlik.
It presents the findings of a survey of 150 data leaders from a range of key industries across Australia and New Zealand.
The survey results show that the industry is positioned for continued growth, with 47% of leaders acknowledging a focus on creating data-driven business cultures or actively developing new data platforms.
In addition, 65% of respondents anticipate growing their teams over the next year to meet the high demand for skills in data and analytics.
As for resourcing, Qlik's research found that 42% of data leaders find it difficult to hire and retain people with the right skills.
"People in the data and analytics industry often think about a special moment where everything comes together, and you start using analytics and have data literate organisations," says Joe DosSantos, Chief Information & Analytics Officer, Qlik.
"When, in fact, the companies that are doing this right are making meaningful incremental progress against use cases that matter."
The report also found a drastic inconsistency between the industry's desire for growth and the resourcing, governance and strategic priorities of businesses.
Qlik says that according to its research, fewer than 10% of industry leaders say they are involved in critical strategic business decisions regarding the role of data and analytics in fostering growth for their companies.
Further, 54% say their business influence is intermediate, with just 7% feeling that data and analytics significant impacts strategic business decisions.
However, Qlik notes there is one crucial positive shift.
In its 2021 survey, none of the data leaders surveyed reported to the CEO. But in this year's survey, 17% are now reporting to the CEO, with 31% reporting to a CDO and 17% reporting to a CDAO.
Qlik notes that while there is still a way to go, these changes in reporting structures indicate that the C-Level is starting to see the value of a data strategy.
"While the findings in our report show that there is still much work required to reinforce the importance of data and analytics to be considered a core driving force of the business, it is pleasing to see the growing influence of analytics leaders within the organisations," says Paul Leahy, ANZ Country Manager, Qlik.
Additional findings include 31% of data leaders in the region acknowledging that their projects are not consistently prioritised and are siloed to business segments.
Moreover, when it comes to internal data governance, 33% of respondents say advice or practices are not strictly mandated, and 51% say formal data governance policies are only the responsibility of the data team.
"More than ever, business leaders are aware of data's potential to improve productivity and drive business decision-making," says Michael Jenkin, APAC Editor, Corinium Global Intelligence.
"The report highlights that data leaders do face challenges as they look to evolve. However, the optimism for projects, demand for expertise and team growth expectations are positive signs we'll see more organisations realise this potential."