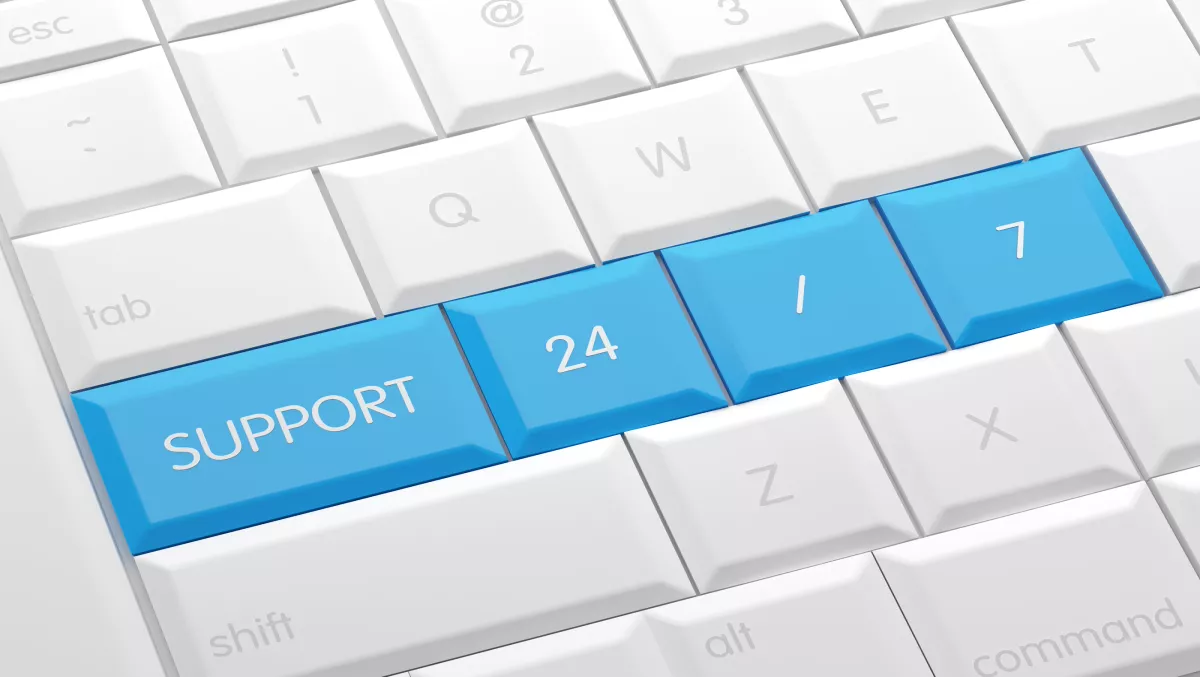 Five reasons outsourced service desk demand is on the rise
Thu, 4th Aug 2016
FYI, this story is more than a year old
Work has evolved from "a place you go" to "a thing you do," and the hours that people spend working have changed dramatically. Yesterday's 9-to-5 workday is a thing of the past, making IT pros' jobs particularly challenging as expectations rise for 24x7x365 support. The equally pressing need for IT to be seen as a business partner to the organisation rather than a cost centre, however, has caused some CIOs to question their ability to continue staffing and managing their own in-house service desks; alternatively, many are instead opting to outsource these solutions to skilled partners.
Employers have a responsibility to provide support for their IT users; when employees' systems are down, they can't be productive and that costs the organisation money. And in today's always-on workplace, the need for IT support can be a 24-hour-a-day requirement – something which can get costly if you're trying to provide all of that in-house. The smarter option is to partner with an experienced solution provider and outsource your service desk so you pay only for the expertise you need as you need it, even if that's at 2 a.m. on a Saturday night.
For CIOs wondering how to balance an increasing need for support with an expectation that they continually watch and even trim already tight budgets, IT pros should examine the value of shared resources, including an outsourced service desk option. There are five key reasons that demand is increasing for trustworthy third-party service desk options.
Availability Expectations: In today's world, people are not working Monday through Friday 9-to-5 anymore. In fact, those kinds of set working hours are more unusual than usual now. And when people are working from home, traveling, or telecommuting from a local coffee shop, things can go wrong at the most inconvenient times. Therefore, when there's a need for support, regardless of the day or time, being able to access that support is critical to modern workers' success.
Fast Resolution of Problems: When considering an outsourced service desk, be sure to choose one that is not just a call centre, but one that has a history of actually providing technical support. Look for a technical service desk with trained staff who can resolve callers' problems at the first level rather than a call centre approach where the person answering the call can only take a message and promise follow up at a later date. It's important to not only have people available, but to have the right people available so IT users' problems can be solved fast, getting them back to work quickly.
IT Cost Reduction: One of the biggest challenges IT pros face is not whether or not they need a service desk, but how to staff it. While users may have a need for support that arises at 2 a.m. on a Saturday night, the volume of calls that come in may not support the hiring and management of an around-the-clock staff. Partnering with a skilled service desk provider, however, gives organisations the coverage they need, yet only requires them to pay for the level of service they actually use.
Tackling Turnover: In the service desk world, turnover is often as high as 40 percent; imagine having to train and re-train technical employees that often – a costly process. When IT users call their organisation's service desk, they become accustomed to the ways in which their calls are handled; they like that consistency, they like having agents who are familiar with their system, and they like having skilled technical resources at the ready who have a long history of knowledge to draw upon. When considering an outsourced service desk solution, look for a partner with turnover rates that are less than half the industry average.
Software Support: Simply stated, there are a lot of apps out there. The more companies rely on specialised software to support their business, the more they need someone to call when things go awry.
The nature of business and the workplace is changing, and so is the nature of technology support. With these tips in mind, IT Pros can have their cake and eat it too – lower cost support, but support that's always available when it's needed.
John McCredie is a solution architect, managed services solution at Logicalis Australia. Logicalis is an international IT solutions and managed services provider with a breadth of knowledge and expertise in communications and collaboration; data center and cloud services; and managed services.