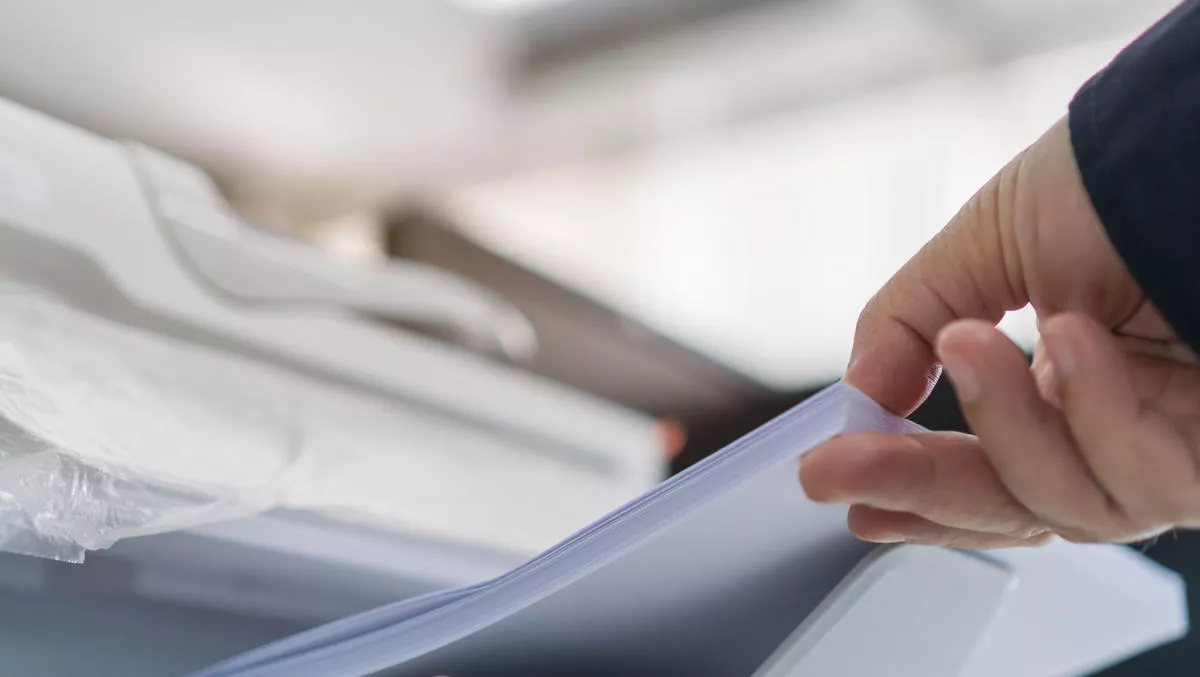 Five ways to reduce the environmental impact of printing and save costs
Tue, 2nd Mar 2021
FYI, this story is more than a year old
Many organisations are starting to reconsider their printing habits and policies in light of an increased understanding of printing's impact on the environment. For example, a recent study found more than two pieces of paper are used for every person on Earth every hour, and demand for paper is expected to double by 2030.
Add to this the energy usage of printers, toner, and other replacement parts, and it's clear that organisations can have a significant environmental impact by reducing waste.
Before organisations can reduce their environmental impact, they need to start with clear visibility into how much paper and energy they currently use. Without visibility, it's impossible to act effectively.
The most environmentally sustainable organisations have access to detailed audits and reports of their print environment that show detailed breakdowns of usage by groups, locations, printers, or even individual employees. This lets organisations tailor actions or policies according to where they will have the most impact.
A sustainability report will highlight how much an organisation's printing habits are costing in terms of water, timber and CO2 emissions. Armed with precise information, organisations can then act to reduce their impact on the environment.
Organisations are recommended to consider these five actions to make their print environment greener:
Eliminate wasted printouts
People often print documents and then leave them on the printer, forgotten. This is pure waste. Organisations can eliminate it by using authentication and print roaming to ensure print jobs don't print out until the user is physically at the printer to collect them.
Think before printing
When users know how much each print job costs, they are more likely to think twice before hitting the print button. Providing them with a print cost estimation alert lets them make more informed decisions.
This pop-up alert encourages users to think before printing and puts another step into the printing process, making it easier for people to retract their decision to print.
Implement waste-prevention policies
Single-sided and colour printing are expensive and wasteful compared with double-sided, black and white printing. Using rule-based printing makes it easy to enforce printing in grayscale and duplex.
This uses less paper, fewer consumables, and less energy and doesn't require workers to change their settings manually.
Reduce printing altogether with digital solutions
Using workflows and automated scan delivery to send links to documents to the correct people. This can lower the number of copies being printed, since users can work with the digital forms of the document.
Keeping documents in digital format also makes it easier to manage access and information security, and searchable digital documents further improve efficiencies. This also removes the need for multiple filing cabinets that take up valuable office space.
Make the cost of printing visible to users
By ensuring staff members have visibility of the costs associated with printing, organisations will generally see a drop in print volumes as users take more personal accountability of print device use.
Often, printing documents is a matter of habit rather than a real necessity. By putting in rules and policies around printing, organisations can increase awareness and encourage users to be more deliberate in their decisions around what to print, in what format, and how many copies.
As well as having a significant positive impact on the environment, these measures offer the added benefit of reducing print costs for organisations.