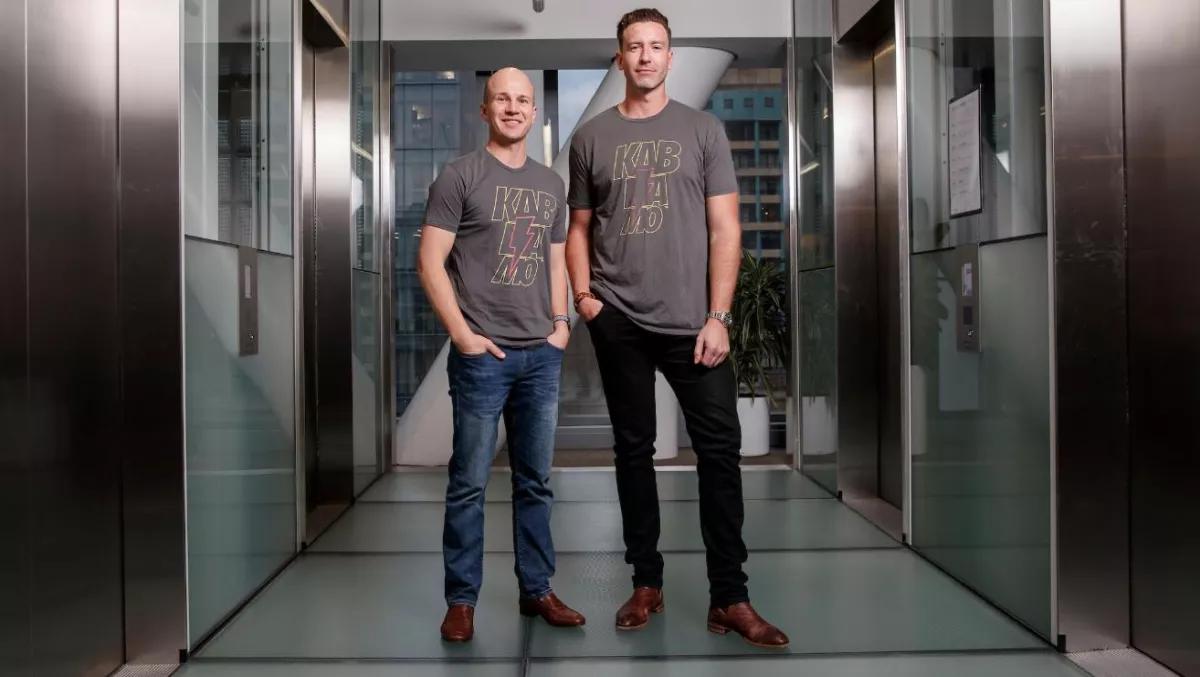 Former Rackspace boss to share the helm of Kablamo
FYI, this story is more than a year old
Kablamo, one of Australia's fastest growing cloud app engineering specialists, has announced the appointment of Angus Dorney as co-CEO effective immediately. Dorney, who until recently served as Rackspace's senior director and general manager for Australia and New Zealand, is partnering with the founder, Allan Waddell, at Kablamo's helm. Dorney says, "Allan is one of Australia's leading cloud visionaries.
"He has built the Kablamo team, one of exceptional talent and integrity, into a unique and powerful cloud application partner."
"Opportunities to be part of the next big thing at this level are few and far between, so I am very grateful and excited to join such an exciting organisation in this early stage of its journey." Dorney said that he had become increasingly aware of the limits of traditional enterprise IT service providers and how standardisation of solutions had led to mediocre outcomes for most organisations. He states, "IT service providers and consultants are delivering apples when organisations want apple pies.
"Kablamo's engineers take the time to really listen to clients, to understand the challenges they wish to overcome, and to 'dig in' to discover the best possible solutions, in doing so, there's no disconnect between client expectations and outcomes." According to Dorney, Kablamo's elite brand of cloud specialists stands in contrast to the rest of the market. He continues, "We are still in the infancy of cloud, we see a huge opportunity to disrupt the major enterprise IT service providers who have been using outdated delivery models, such as cheap, outsourced labour, to drive poor outcomes for their customers.
"Kablamo, on the other hand, only hires the best engineers, developers and coders, we're not just here to put bums on seats, we're here to deliver the best possible solutions." Waddell supposedly built Kablamo around teams of "cloud-native execution engineers", trained cloud specialists who deliver high-quality projects at high speed with governance and security.
Additionally, Kablamo's "on-site" delivery model facilitates customer education so the solution can be 'owned' by the client organisation after implementation.
This overturns the traditional engagement model where large consultancies have fostered a level of institutional dependency.
Waddell says, "We are creating a new generation of cloud application partner.
"The traditional providers have been far too constrained to deliver what enterprises actually need."
Related stories
Top stories