Forrester Wave report recognises Micro Focus as Leader
Wed, 18th Jan 2023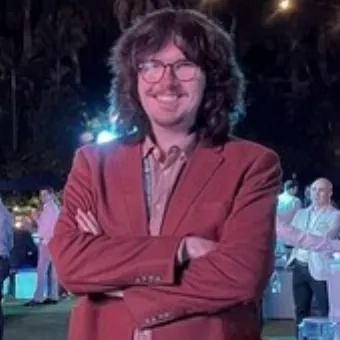 By Zach Thompson, News Editor
A new Forrester Wave report has recognised Micro Focus as a Leader in Continous Automation Testing (CAT) for its broad capabilities.
The Forrester Wave: Continuous Automation Testing Platforms, Q4 2022 report also acknowledges Micro Focus for its enterprise, team, and persona-level quality perspectives in value streams.
The company's CAT platform includes Application Lifecycle Management (ALM) Octane, Unified Functional Testing (UFT) Family, LoadRunner Family, and ValueEdge.
Forrester's report gives Micro Focus' offering the highest scores possible in the omnichannel testing, mobile device testing and application programming interface (API) test design and automation criteria.
The CAT platform also received on par or the highest score possible in almost all other criteria.
This includes but is not limited to, Software-as-a-Service (SaaS) business enterprise applications, combined automation, test scripting and coding, and test management.
"The 'shift everywhere' vision of the past several years has made the converged Micro Focus and Hewlett Packard Enterprise (HPE) software testing offering one of the most comprehensive CAT platforms in the market," the report says.
"We are pleased to be named a leader by Forrester in today's continuous automation testing market," says David Hurwitz, Marketing Vice President, Application Delivery Management, Micro Focus.
"We are heartened that Forrester noted that 'AI has been infused across capabilities of the platform, offering easier and smarter testing.' And that they further noted, 'Omnichannel, mobile, management, and test self-healing are additional strengths.'
"Lastly, we would like to thank Forrester for recognising Micro Focus' CAT platform as one of the most comprehensive platforms on the market."
Micro Focus' CAT platform uses functional testing, load testing, and security testing to direct organisations by giving feedback to improve quality and increase their velocity by identifying and managing defects.
These capabilities help to manage manual and automated continuous testing to increase consistency and coverage, versioning for test cases, eliminate redundant efforts, and analyse quality levels to concentrate testing efforts.
The Forrester recognition comes after Micro Focus announced the release of Hybrid Cloud Management X (HCMX) FinOps Express at the Gartner IT Infrastructure, Operations and Cloud Strategies Conference (IOCS) in December 2022.
With an estimated US$1 trillion currently being spent on cloud infrastructure, this new Software-as-a-Service (SaaS) release is designed for the financial management of cloud investments to reduce surprise bills and optimise cloud spend.
HCMX FinOps Express is a part of HCMX, which includes multi-cloud design and provisioning capabilities, policy-based compliance, and lifecycle hybrid-cloud service orchestration.
HCMX is a solution that unifies hybrid cloud and on-premises fulfilment operations by providing self-service resource provisioning with built-in transparent cost control and governance.
HCMX is built on the Micro Focus OPTIC platform (Operations Platform for Transformation, Intelligence and Cloud), giving it extended AI, automation, discovery and integration capabilities.