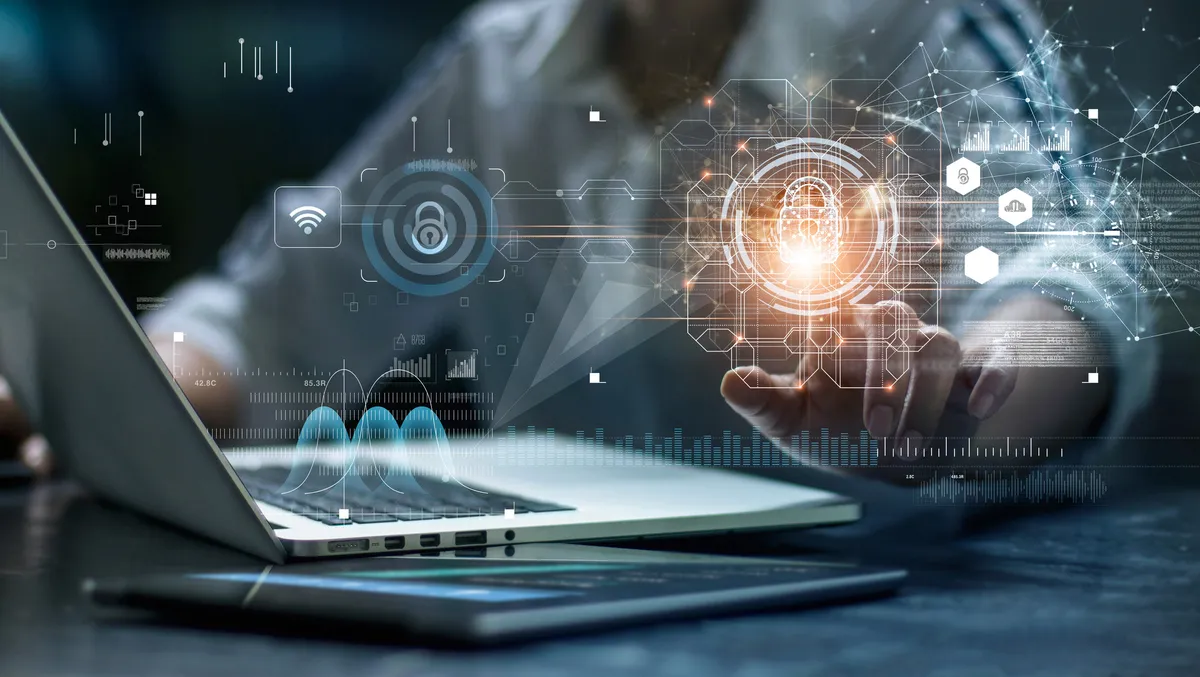 FortiGate 600F NGFW achieves AAA ranking in testing
Fri, 28th Apr 2023
By Tom Raynel, Managing Editor
Fortinet has announced that its FortiGate 600F next-generation firewall (NGFW) has received a 'Recommended' rating by CyberRatings.org, the industry's only independent third-party cybersecurity testing non-profit.
Fortinet's FortiGate is built on a single operating system, FortiOS, which utilises a simple-to-use, centralised management console. This helps it to deliver unparalleled functionality, visibility and control across the entire hybrid environment.
The company, a global cybersecurity leader driving the convergence of networking and security, earned the highest possible ranking of 'AAA' across all four scoring categories.
The tests simulated a variety of traffic conditions, including raw packet processing performance, hypertext transfer protocol (HTTP) capacity, and real-world single application flows.
The FortiGate 600F, containing purpose-built application-specific integrated circuit (ASIC) technology, received the 'AAA' rating in multiple categories, including:
Threat prevention
By leveraging Fortinet's FortiGuard artificial intelligence (AI)-powered security services across the entire attack surface, FortiGate 600F achieved a near-perfect score for threat prevention.
The NGFW was tested against a robust repository of 1,724 exploits and 1,482 evasions. The solution managed to block 100% of all client-initiated exploits and evasions, 99.88% of all server-initiated exploits and 100% of all client-initiated evasions.
Secure sockets layer (SSL)/transport sockets layer (TLS) functionality
When testing SSL/TLS functionality, FortiGate was able to successfully identify all insecure cipher suites, including TLS 1.3 and 1.2, and managed to properly decrypt and inspect traffic for prohibited content.
Stability and reliability
The FortiGate 600F ensured exceptional user experience with more than 10 gigabits per second (Gbps) of threat protection throughput. This was exemplified during a battery of stability tests across a variety of loads, traffic types, and protocol mutations.
Routing and access control
FortiGate was able to correctly enforce policies across various configurations with minimal performance degradation. This included a complex multi-zone configuration that supports thousands of users, networks, policies, and applications.
The recognitions demonstrate how FortiGate delivers the necessary security performance to address current enterprise networking needs.
"We don't hold back when we test cybersecurity products. FortiGate blocked the thousands of sophisticated threats and evasions we threw at it while remaining reliable and performing well," says Vikram Phatak, Chief Executive Officer, CyberRatings.org.
"Any organisation that needs a comprehensive firewall solution should consider FortiGate based on its strong performance on this year's test."
Low cost, high ROI
By passing all of CyberRatings's performance tests, which simulated a variety of traffic conditions, CyberRating concluded that FortiGate had a lower price per Mbps than comparable NGFWs included in the test. Therefore delivering excellent ROI and promoting cost savings.
This news comes after Fortinet was recognised by Gartner as a Magic Quadrant Leader for Network Firewalls in 2022. Fortinet themselves believe that their success is because of FortiGate's ability to seamlessly converge networking and security together, providing integrated, secure networking features that address complex enterprise needs.
"Independent third-party testing provides unbiased information to help organisations select the right security solutions to fit their needs. FortiGate's near perfect score in the latest CyberRatings.org next-generation firewall (NGFW) test showcases our continued commitment to independent testing and transparency, and underscores our track record of delivering cutting-edge, high-performing enterprise security solutions," says John Maddison, Executive Vice President of Products and Chief Marketing Officer, Fortinet.
"Customers can be confident in our products because of our stand-out results in this objective suite of real-world tests."