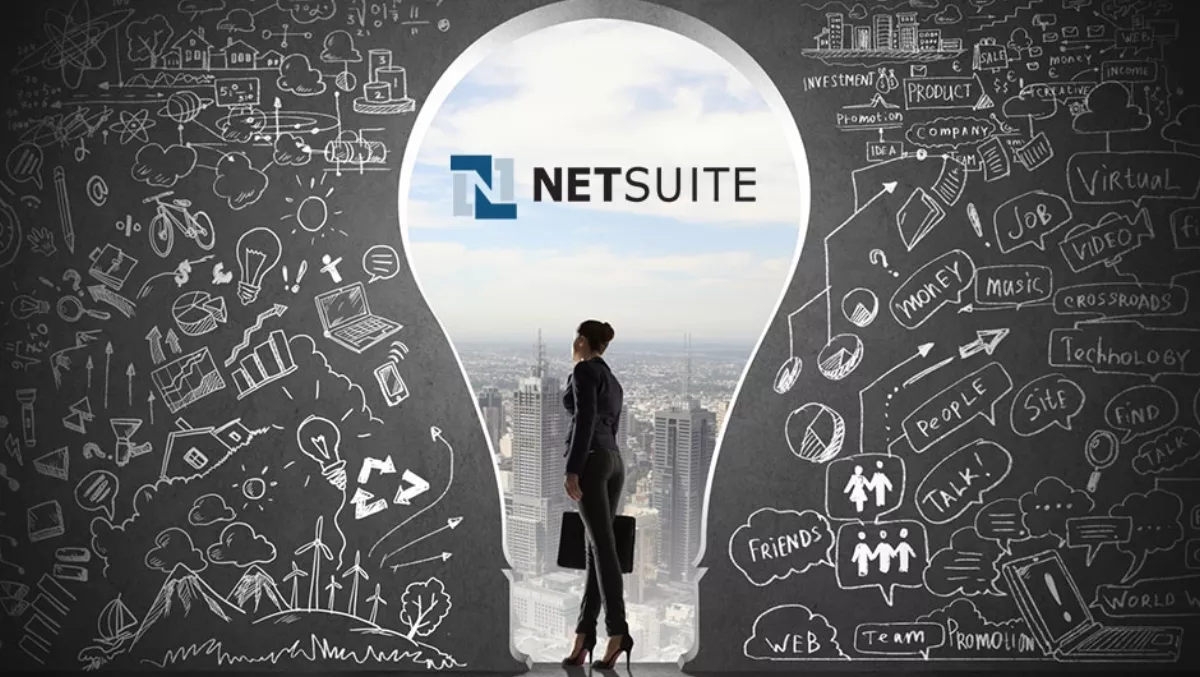 Four key insights into ERP vendor NetSuite
FYI, this story is more than a year old
If you haven't read my basic explanation of what NetSuite is, then read it over here.
1) The changing customer mix
The average client for NetSuite has evolved over recent years. Globally they've been attracting larger enterprises than their traditional SMB roots.
According to NetSuite's CEO Zach Nelson, it's not that they're focused on the big end of town at the exclusion of smaller businesses. He sees their growth in the enterprise as a result of those larger organisations wanting the agility that start-up companies have.
This start-up agility and its disruptive power often boils down to flexible cloud-based systems and new models for billing. Those are both solutions that NetSuite can offer to larger enterprises. Obviously, this is much easier to implement when starting from scratch although large enterprises have a lot to gain from the transformation.
NetSuite has been putting a lot of development effort into a new unified billing engine that combines product, services and subscription billing into an intelligent new framework. This will make it much easier for organisations to change from traditional billing methods to charging by usage or subscription.
Nelson sees existing product based businesses under most pressure to transform, with pure service firms the slowest to adopt new cloud systems and new forms of billing.
2) New forms of data joining the fold
NetSuite believes that organisations should replace all of their existing disparate systems with one platform. Hence, the word Suite in its brand and its unified approach to its product range. Traditionally this meant systems like ERP, CRM, eCommerce, HR, etc. Although NetSuite now sees this extending to data collected from Internet of Things devices (IOT).
IOT devices could be sensors that are collecting data from the field. Data from numerous sensors and sources could then be aggregated into NetSuite. Which in turn could trigger off appropriate billing or attach the information to the customers record.
When this sort of new non-financial data triggers billing, they call it usage-based billing.
3) We're profitable, just not officially
SaaS companies like NetSuite have traditionally prioritised growth over profitability. Shareholders hope that foregoing profits will now enable the businesses to invest in development, sales & marketing. In turn, this investment hopefully will be richly rewarded in future years with sticky subscription-based revenue.
NetSuite is no different, by GAAP (Generally Accepted Accounting Principals), it isn't profitable, although they're expected to generate $142 million in free cash this year. The difference is a large amount of remuneration that is paid to employees in the form of shares or options. This remuneration doesn't cost actual cash for NetSuite; hence, its unprofitable but generated free cash each year.
They also have $300 million in the bank and are looking to increase margins in 2016 to continue to build up this cash pile.
A glowing element of NetSuite's finances relates to its cost of sales, which is impressive at 14% of revenue. This illustrates that without the massive development and marketing investments they're making, NetSuite could be incredibly profitable.
4) Not all customers are going all NetSuite
While traditionally organisations would come to NetSuite and look for a massive migration project to replace their ERP, this isn't the only path to joining NetSuite any longer.
Nelson compares this old approach to major heart surgery.
NetSuite has added a number of additional systems & modules outside of ERP over recent years. Including POS (Point of Sale), PSA (Professional Services Automation), Advanced eCommerce and many more.
This has seen revenue per customer increasing as they license more modules from NetSuite.
Some of these new additions to the suite have come from acquiring specialist vendors, some from acquiring existing developers of plugins already made for NetSuite and others have been developed internally.
The perfect example is William Sonoma, a large US retailer. They wanted to open three stores in Australia, but without the cost of currency and tax changes to their core US based SAP system. They chose NetSuite for their Australian operations as a stand alone system.
That is the promise of the cloud, faster and more targeted systems, that could fill an immediate business need at lower costs. The faster implementation also enables the business to measure the ROI faster and bodes well for them adopting more NetSuite modules in the future.
Related stories
Top stories