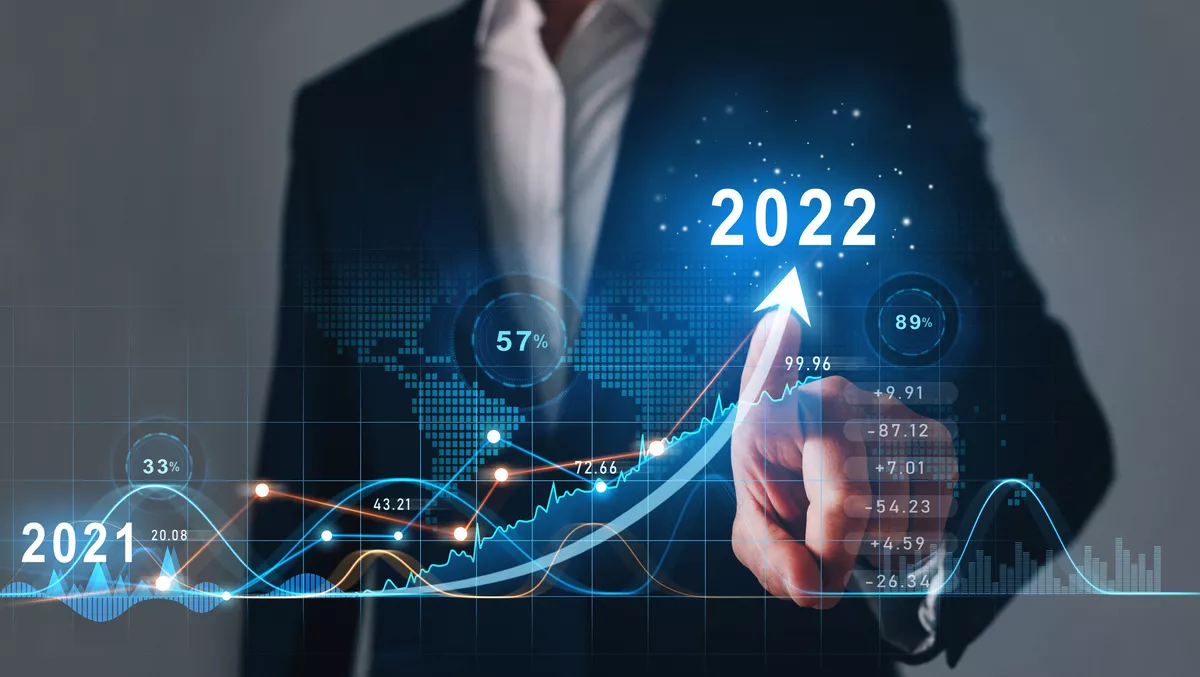 Four ways to monetise your data, according to a data expert
FYI, this story is more than a year old
Turning data into revenue is a key talking point of 2022, and it's not a surprise. Business leaders around the globe are looking for ways to keep their organisations thriving in this uncertain landscape.
They know they must be faster, smarter, and more agile than ever before to scale and grow. The only way they can achieve this competitive edge is by extracting value from data.
However, the increasing competitive pressure in this post-pandemic world is placing great strains on teams to stand out in the market, differentiate, and achieve customer stickiness.
In fact, 70% of CEOs expect to put significant investment into emerging technologies in a bid to improve bottom-line growth, transform their businesses, and engage customers — their top three objectives for data and analytics investments, according to a report by KPMG International.
Data dilemmas
Data and analytics are taking centre stage as a way to deliver growth, drive revenue generation, and enhance overall business outcomes. But, of course, to achieve monetary gains and increase value with data, fundamental challenges must first be overcome.
For one, the adoption of a data-driven culture is critical. This is something that needs to be enforced from the top down. Leaders need to evaluate their business goals and strategic initiatives through the lens of how data can support them.
At the same time, organisations have more data than ever before. However, the harsh reality is that they don't have a clear understanding of how to turn it into actionable insights.
Cross-industry studies reveal that, on average, less than half of an organisation's structured data is actively used in making decisions and less than 1% of its unstructured data is analysed - or used at all.
The study highlights that roughly 70% of employees have access to data they shouldn't, and a tremendous 80% of analysts' time is spent on mundane tasks like discovering and preparing data.
Across various organisations, rogue data is sitting in silos, unlinked dashboards, and even more in ungoverned reports, yet nothing is driving better decisions.
Data and analytics become valuable business assets once the cultural, structural, and procedural barriers that often cause organisations to crumble are tackled.
Driving revenue with analytics
Data can open up new revenue streams for businesses across all industry verticals if leveraged properly. Yet, many companies are just sitting on these goldmines, missing a massive opportunity by not utilising their data in a way that reduces churn, drives adoption, and boosts their bottom line.
Of course, it's not enough to have the data. Data gets its value from the insights it creates, the processes it optimises, and its capacity to enable better decision making. Companies that go beyond providing basic data to their customers by offering analytics platforms, which puts data at the point of decision-making, are better positioned to unlock new revenue streams.
They can, for example, use data to optimise their business. Organisations that truly leverage the power of analytics and BI platforms find great value and new opportunities that weren't previously apparent. This is the day and age of being able to unlock answers to complex questions never before asked, all available yet hidden within data.
Organisations can also use data to address their business challenges. They can leverage it to identify weaknesses in their processes, improve workflows and streamline complex operations to boost efficiency and cut costs.
Furthermore, organisations can leverage data to enhance customer stickiness. Modern customers demand a personalised experience, which is what data analytics helps to provide.
By embracing AI and machine learning ML to bridge the gap between high-volume and high-velocity data, organisations can use that information to engage customers in a meaningful way in real-time — creating predictable revenue from "sticky" customers.
Monetising data at a glance:
Data monetisation is the process of using data to increase revenue. The most successful companies have adopted data monetisation into their strategies. Here are four ways your business can too.
Direct data monetisation: This method involves licensing pre-packaged data or insights to others. It's based on collecting, collating and cleansing data before selling it for industry-specific purposes such as benchmarking or 'getting to know your customer initiatives".
Solutionize Data: This is where organisations white label analytics into a stand-alone product or service. It goes beyond just selling pre-packaged insights. It becomes a marketable product that gives customers the ability to add their data into the mix and analyse it in a customised and meaningful way.
Embedding Data: This is when organisations use data to discover new business value from their existing stakeholders. Analytics can be embedded into existing company platforms to provide greater insights to downstream parties such as customers, vendors, suppliers, agents etc. By providing granular customisable insights into individual books of business, organisations can offer freemium or premium paying services.
Infusing Data: This is when organisations internally use data to discover new business opportunities. Not unlike embedding analytics into external platforms, organisations can now infuse analytics into their workflows, applications, communication processes, and so much more.
It derives value from bringing analytics to the point where decisions are made. It's going beyond the dashboard and increasing the adoption of analytics to generate revenue, increase customer satisfaction and manage costs.
Without the right data monetisation strategies, organisations risk missing critical insights that could improve their business and equip them with a competitive edge.
At some point, organisations need to take a good, hard look at what is actually providing value and toss the rest. Impactful technological inflections come about once in a blue moon, yet the ability to make meaningful change is at our fingertips.