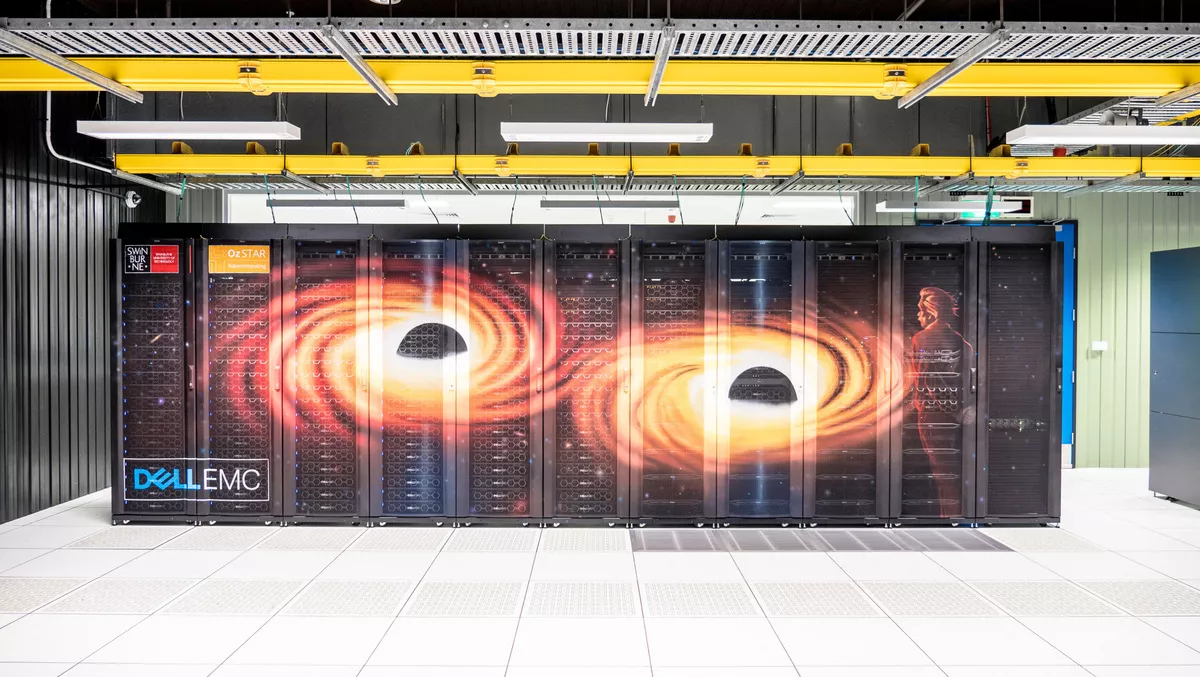 From the human brain to the stars beyond: Swinburne supercomputer to support new discoveries
FYI, this story is more than a year old
Australia's Swinburne University of Technology will soon be home to a new supercomputer that will support research about the universe, the earth, and the human brain, thanks in part to funding of $5.2 million from the Victorian Government's Higher Education State Investment Fund.
The supercomputer will be based at Swinburne's Hawthorn campus. It will replace the current OzSTAR computer, which has been operating since 2017.
According to Swinburne chief scientist Virginia Kilborn, the supercomputer will enable Victoria to stay on the cutting edge of space, medical technology, and sustainability research.
Specifically, the supercomputer will support the development of new space technologies and improve understanding of gravitational waves, black holes and galaxy formation; understand planet issues such as bushfire detection and natural disaster planning and response; it will help neuroscientists to analyse data and understand how the brain operates.
Swinburne Data Science Institute lead and Australian Research Council Centre of Excellence for Gravitational Wave Discovery (OzGrav) lead, Matthew Bailes, adds, 'Supercomputers are at the heart of modern science and engineering challenges. This crucial investment will enable Swinburne and Victoria to compete both nationally and internationally until the end of the decade.'
In consultation with the Wurundjery community, the as-yet-unnamed supercomputer will have a Woi Wurrung name and a façade representing Aboriginal knowledge of the night sky.
Wurundjeri Woi Wurrung Cultural Heritage Aboriginal Corporation and Swinburne will also use the supercomputer to develop educational partnerships with Aboriginal and Torres Strait Island youth, as well as other communities.
'At Swinburne, we strive to embed Aboriginal and Torres Strait Islander knowledge into every element of what we do and work to ensure that our partnerships with Indigenous communities are co-designed and create long-lasting, beneficial outcomes," explains Swinburne's academic director (indigenous research), Sadie Heckenberg.
Non-profit organisation Astronomy Australia is also backing the supercomputer to aid research into astronomy. Victoria University and Federation University Australia are collaborating on research into industry-specific areas including big data, advanced manufacturing, and data security.
The existing OzSTAR supercomputer has also functioned as a de facto national facility for astrophysics computation in Australia through AAL support, helping define the nature of black holes through gravitational waves.
Victoria's Minister for Training and Skills, Gayle Tierney, recently toured the Hawthorn campus where the supercomputer will be based.
'We're continuing to back our local universities to ensure Victoria remains at the forefront of innovation and to help the sector emerge strongly from the pandemic," says Tierney.