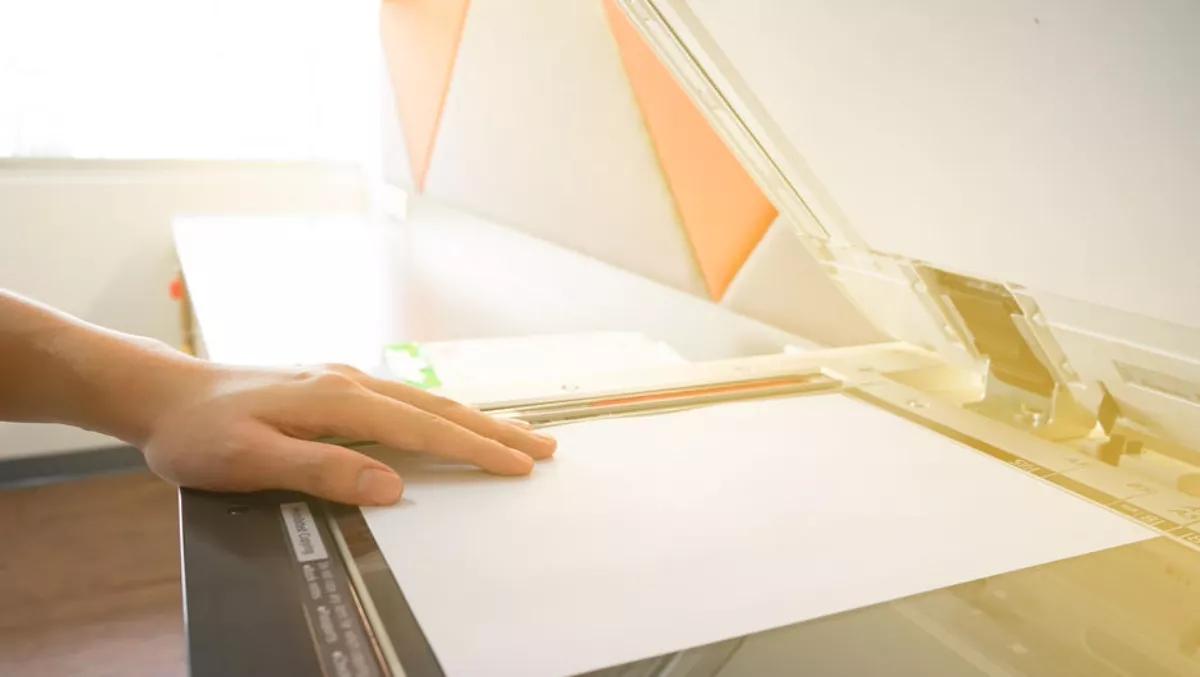 Fujifilm acquisition of Xerox the 'best path' forward for shareholders
FYI, this story is more than a year old
In a statement released today, Fujifilm announced that it will merge Xerox with Fuji Xerox.
The document solution company Fuji Xerox was founded in 1962 and is currently a 75-25 joint venture between Fujifilm and Xerox.
The two companies will combine by Fuji Xerox becoming a 100% subsidiary of Xerox.
As a result, Fujifilm will acquire a 50.1% stake of the combined company, leaving Xerox shareholders with 49.9%.
The deal will see Xerox shareholders receive a $2.5 billion special cash dividend, or approximately $9.80 per share, funded by the company's balance sheet.
The combined company, which will stay with the Fuji Xerox name, will maintain its NYSE listing post-transaction under the ticker "XRX".
The organisations declare the acquisition will result in "a significantly strong company" with plans to deliver at least $1.7 billion in total cost savings, with $1.2 billion to be achieved by 2020.
Xerox's CEO Jeff Jacobson, who will be CEO of the new company, says the new Fuji Xerox will be better positioned to compete in today's environment.
"In addition, the combined company's strong financial profile will enable investments that support continued market leadership, while also providing opportunities for increasing capital returns over time," adds Jacobson.
With a large focus on cost savings, the new company will establish a cost reduction program, commencing immediately at the existing Fuji Xerox joint venture. This is targeted to generate approximately $450 million of cost savings on an annualised basis.
Robert J. Keegan, chairman of Xerox's Board of Directors, says today's announcement follows a comprehensive review of the company's strategic and financial alternatives led by Xerox's independent directors that began after the separation of Conduent in 2016.
Keegan adds that following a consideration of all alternatives available, the Board of Directors concluded that this combination is clearly the best path to create value for shareholders.
The new company expects to incur approximately $1.4 billion in one-time integration and restructuring costs.
The new company will have annual revenues of $18 billion and leadership positions in key geographic regions.
Like its forefathers, the new Fuji Xerox will operate in areas of print technology including high-speed inkjet, packaging, industrial print, workplace automation, as well as new and emerging technology such as artificial intelligence, machine learning and Internet of Things.
The deal will also help Xerox access new growth markets as a combined company, consolidate and streamlined product portfolios and go-to-market strategies and run more efficient R&D (research and development).
The new company will maintain the "Fuji Xerox" and "Xerox" brands within its respective operating regions. Fuji Xerox operates mainly in Japan and the Asia Pacific, while Xerox focuses on the U.S. and European markets.
The company will have two headquarters - Norwalk, Connecticut and Minato, Tokyo, Japan.
The transaction was unanimously approved by the Board of Directors of Fujifilm and Xerox on January 31st, and January 30th respectively.
Shigetaka Komori, current Chairman and CEO of Fujifilm, will serve as Chairman of the Board.
Komori calls the transaction a strategic evolution of the two company's 56-year alliance.
He says the creation of the new Fuji Xerox will help Fujifilm more directly establish a leadership position in a fast-changing market.
"We believe Fujifilm's track record of advancing technology in innovative imaging and information solutions – especially in inkjet, imaging, and AI areas – will be important components of the success of the new Fuji Xerox."
Related stories
Top stories