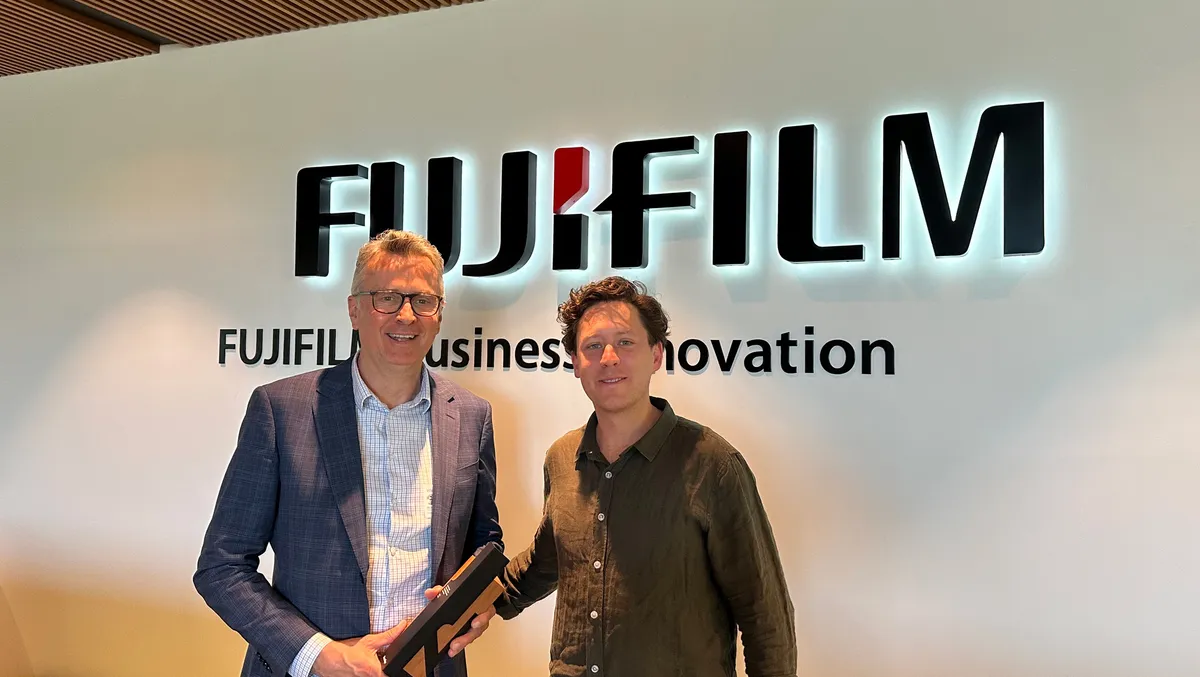 Fujifilm recognised as 'Reseller Growth Partner' at DocuSign Awards
Wed, 18th Oct 2023
By Sean Mitchell, Publisher
FUJIFILM Business Innovation has been recognised as the 'Reseller Growth Partner of the Year' at the 2023 DocuSign Partner Awards. DocuSign is a global leader in electronic signatures and intelligent agreement solutions. The prestigious awards acknowledge partners that adopt and champion DocuSign technologies, initiatives, and philosophies to propel exceptional customer value.
This particular recognition for FUJIFILM Business Innovation New Zealand (FBNZ) is based on the company's significant contributions to building the adoption of eSignature technologies in the Asian and Pacific (APAC) region.
The award followed a significant growth in process automation solutions at FBNZ, resulting in local revenue from these solutions doubling over the past year. Cameron Mount, General Manager of Process Automation, received the award in Sydney on behalf of FBNZ.
"We're honoured to receive this recognition from DocuSign," said Mount. "While this is a region-wide award for Fujifilm, our New Zealand team has worked especially hard to help our customers find new ways to work smarter with solutions like eSignature. This award attests that we're on the right track with technologies that make a difference in their daily work."
Shaun McLagan, Group Vice President and General Manager, DocuSign Asia-Pacific & Japan, praised Fujifilm's accomplishment in document technologies and solutions. "Fujifilm's expertise in document management and workflows helps their customers work smarter and streamline business processes," he said. "It's a great pleasure to recognise Fujifilm and FBNZ in particular for their incredible achievements with this award."
In its endeavour to enable seamless electronic signature processes, FBNZ uses DocuSign eSignature software to serve customers in various sectors including banking, automotive, manufacturing, and technology, as well as central and local government agencies.
The DocuSign Partner Awards celebrate partners that embody DocuSign technologies, initiatives, and philosophies to drive exceptional customer value. The awards recognise the outstanding successes and innovations across all products and partner types.
FUJIFILM Business Innovation prides itself as a global front-runner committed to delivering innovations to customers' businesses worldwide. The company's ambition is to create innovative and fulfilling workplaces by adopting information and knowledge through digital transformation effectively. Since its establishment in 1962, the company has pioneered various technologies and accumulated industry prowess to inspire creativity and maximise organisational strengths.