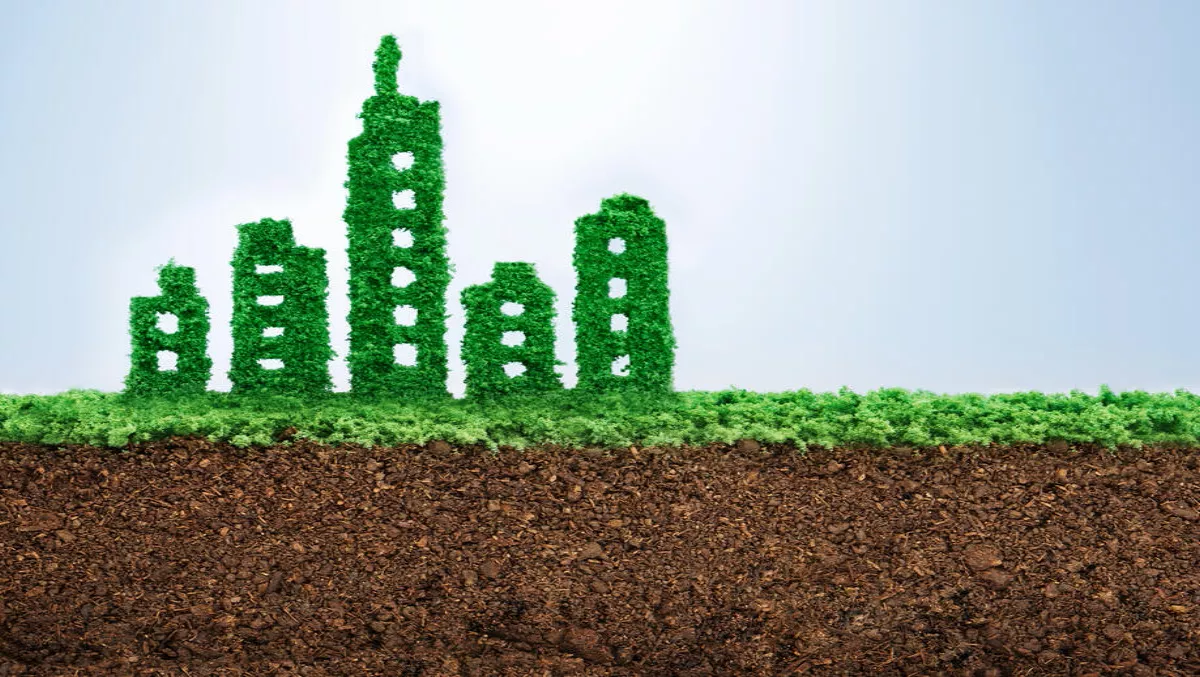 Fujitsu's data centre project receives two sustainability awards
FYI, this story is more than a year old
The Australian Business Awards is an international program designed to honour organisations that demonstrate business excellence, product excellence, sustainability and commercial success.
One of this year's winners is Fujitsu, which was recognised for its eco-innovation and sustainability.
Fujitsu won two awards for its transformative sustainability project, NABERS for Data Centers, which is the result of a three-year collaboration with industry and government.
The project sought to address the rapidly increasing greenhouse gas (GHG) emissions produced by the global ICT Sector, which, according to Fujitsu Green IT Report 2010, is currently responsible for 3% of global GHG emissions; the same as the airline industry.
Fujitsu says data centers are one of the main drivers of the increasing GHG emissions caused by the ICT industry.
Lee Stewart, head of Sustainability for Fujitsu Australia and New Zealand, comments, "Data Centers across Australia use about the same amount of electricity as some small countries. As demand increases for flexible ICT solutions, it is essential that major ICT providers innovate to offset their carbon footprint as both an environmental and financial imperative. We're proud to be leading this charge."
According to the latest assessment from NABERS assessors, Fujitsu Australia has achieved the following results through the implementation of the NABERS for Data Centers program:
Energy efficiencies in Fujitsu's data centers in Australia, which are 27% more efficient than the current market average
A resulting estimated 27 Gigawatt hours of electricity savings per year, recouping more than $5m annually for the business in energy costs and creating savings for Fujitsu customers
A reduction of over 24,000 tonnes of GHG emissions – the equivalent of taking nearly 5,000 cars off the road in Australia
A portfolio NABERS for DC rating of 3.75 – ensuring Fujitsu is leading the market across its full portfolio of data centers, tracking towards its target to reach a 4.5 portfolio rating by 2020.
Carlos Flores, National Program manager at NABERS says Fujitsu's leadership in driving sustainability in the technology sector is an excellent example of what can be achieved when businesses commit to better social and environmental outcomes.
"It's encouraging to see that Fujitsu's efforts using NABERS to disclose and set targets for their carbon performance has been recognised with this Award".
Mike Foster, chief executive officer of Fujitsu Australia and New Zealand says, "We are very proud to be recognised for our leadership role here in Australia, and globally, in tackling the issue of the ICT industry's GHG emissions head on."
"It's a challenge we've been leading for some time now, which is a key consideration in our ongoing investments in our data centers and fully aligned with Fujitsu's Climate and Energy Vision. These awards demonstrate we are backing our words with action."
Related stories
Top stories