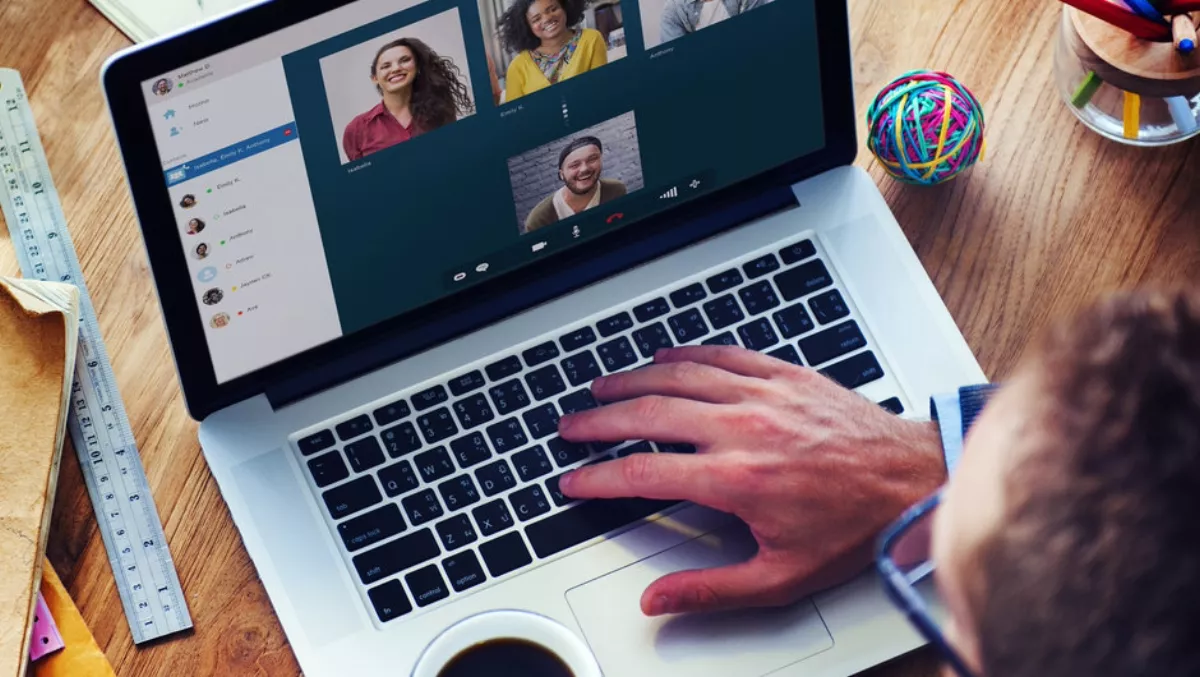 Garbled VoIP calls and pixelated videos no more
FYI, this story is more than a year old
How often have you tried to participate in a garbled VoIP call, or stared in frustration at a pixelated videoconference until you were forced to re-initiate the session? In today's culture of connectivity, Australian organisations have armed employees with voice over IP (VoIP), video conferencing tools and cloud-based services designed to improve collaboration and communications, improve user productivity and enhance business processes.
Yet we regularly hear from organisations facing challenges such as employees ignoring expensive collaboration tools because the experience is too frustrating. Using personal mobile phones for work because the VoIP experience the company provides has become so unreliable.
Failed telephony and network connections are more than annoying. They result in negative employee and customer experiences, lost time and missed opportunities.
Pinpointing the problems
Users often blame technical difficulties on conferencing technology or applications, the internet service or a "bad line." In fact, it's more than likely an infrastructure problem the business should address.
Network congestion and packet loss
As enterprises deploy voice, video and other unified communications tools, real-time traffic services vie for limited, shared network resources. Network congestion during the workday can cause packet loss, out-of-order packets, latency and jitter which can be experienced as video pixilation, choppy and garbled phone calls or terminated sessions.
Bandwidth - latency
Video conferencing systems place demands on bandwidth, and high definition (HD) video is even more data-intensive. Delivering consistently high-quality, real-time voice and video conferencing across already congested connections is often impossible. Latency is experienced as a lag, delay or echo. It can be caused by distance, bandwidth issues, and network bottlenecks such as firewalls.
Cloud services over old infrastructure
Organisations shift from MPLS to broadband, yet are not able to achieve the desired service levels for these applications because their traditional router-centric WAN architecture is letting them down.
Addressing real-time application performance with SD-WAN
According to Frost - Sullivan, more than half of Australian enterprises plan to implement SD-WAN this year or next, looking to deploy new branch sites faster, apply granular security policies and achieve superior WAN and application performance.
Most modern SD-WANs will provide basic path selection based on the performance needs of the application, to intelligently and dynamically direct traffic over the best available connection to realise improvements in application performance.
However, if your organisation is driven by objectives like achieving specific, desired performance levels for cloud-based applications and services, improving employee user experience and enhancing collaboration opportunities across your business, you must look for an advanced SD-WAN platform and techniques designed for these business requirements.
Tunnel bonding
A tunnel, or additional network layer, is created between WAN links so communications sessions can be load-balanced across both services, doubling the available bandwidth for higher performance.
Path conditioning / Packet loss mitigation
Tools that detect and reconstitute lost packets in real time, or resequence out-of-order packets in real-time help achieve private-line-like performance over the public internet.
First-packet application classification
Secure direct-to-internet traffic steering delivers the highest application performance and minimises wasted bandwidth resulting from backhauling traffic to the data center. First-packet application identification and classification are essential to automatically steer trusted SaaS and web traffic directly to the internet for the highest performance, and unknown or suspicious traffic to a regional hub or data center firewall for further security inspection.
Traffic shaping and dynamic path control
Traffic shaping prioritises data streams to regulate the transfer of data across the network and assure a certain quality of service. Dynamic path control provides real-time traffic steering over any broadband or MPLS link based on company-defined policies.
In combination, these capabilities have been shown to deliver toll-quality Mean Opinion Scores (MOS) when both underlying broadband services experience high packet loss, allowing better than toll-grade audio over a network that could previously only support poor quality phone calls.
High availability
VoIP quality is improved by compensating for the effects of network congestion in real time. internet conditions must be monitored, so VoIP calls can be diverted as necessary. Look for an SD-WAN with tools that automatically fail-over to the secondary connection in less than one second - before a user detects video or VoIP performance issues - in the event of an outage or brownout.
Cloud-based services and tools are used for business collaboration every day. VoIP is mainstream. The use of unified communications as a service (UCaaS), delivered via the cloud, is on the rise. It's important to get the infrastructure right, so they always "just work" when employees need them.