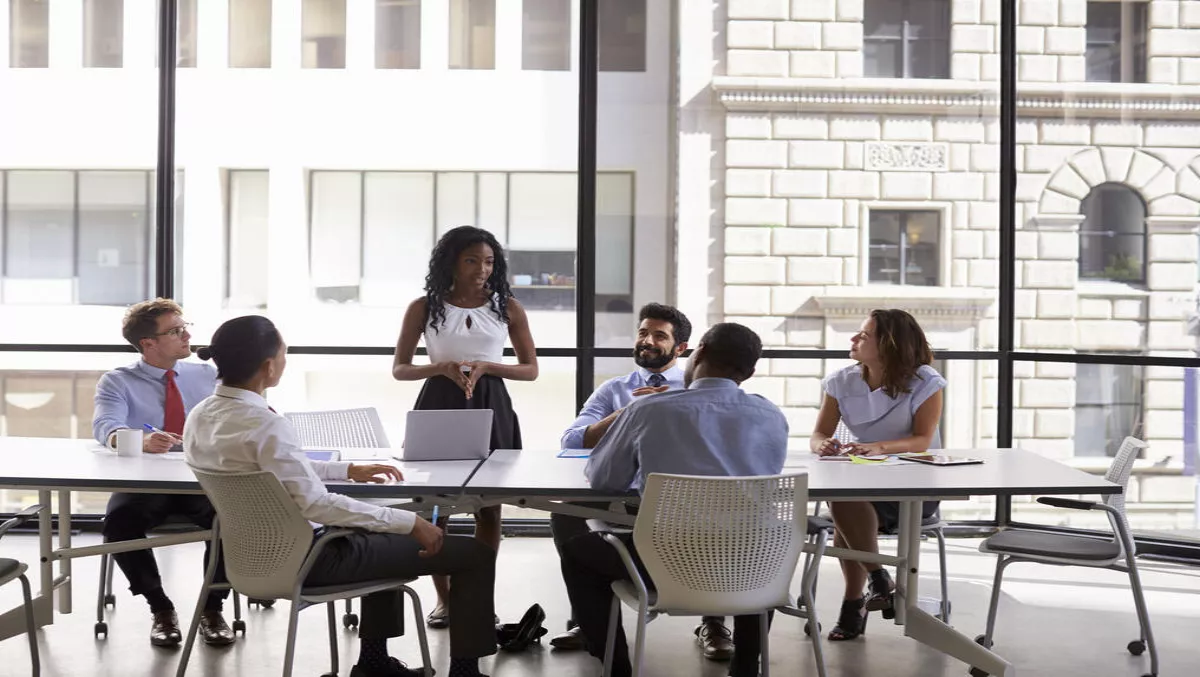 Gartner analyses the rise and role of the chief data officer
FYI, this story is more than a year old
Gartner has released its third annual Chief Data Officer survey which highlights a number of interesting findings, with one trend standing out: By 2021, the CDO role will be the most gender diverse of all tech-affiliated C-level positions.
Overall, the report finds that chief data officers are becoming a linchpin of digital business transformation.
Valerie Logan, research director at Gartner, comments, "While the early crop of CDOs was focused on data governance, data quality and regulatory drivers, today's CDOs are now also delivering tangible business value, and enabling a data-driven culture."
"Aligned with this shift in focus, the survey also showed that for the first time, more than half of CDOs now report directly to a top business leader such as the CEO, COO, CFO, president/owner or board/shareholders."
"By 2021, the office of the CDO will be seen as a mission-critical function comparable to IT, business operations, HR and finance in 75% of large enterprises."
CDO responsible for more than just data governance
The survey finds that, in 2017, CDOs are not just focused on data as the title may imply.
Their responsibilities span data management, analytics, data science, ethics and digital transformation.
A larger than expected percentage of respondents (36%) also report responsibility for profit and loss (P&L) ownership.
"This increased level of reported responsibility by CDOs reflects the growing importance and pervasive nature of data and analytics across organisations, and the maturity of the CDO role and function," adds. Logan.
Moreover, the survey highlights the different kinds of activities CDP are taking on in order to drive change in their company:
Serving as a digital advisor: 71% are acting as a thought leader on emerging digital models, and helping to create the digital business vision for the enterprise.
Providing an external pulse and liaison: 60% of respondents are assessing external opportunities and threats as input to business strategy, and 75% of respondents are building and maintaining external relationships across the organization's ecosystem.
Exploiting data for competitiveedge: 77% of respondents are developing new data and analytics solutions to compete in new ways.
CDO numbers on the rise
57% of survey respondents in 2017 hold the formal title of CDO, compared with 50% in 2016.
Those number of companies implementing an office of the CDO is also rising.
This year, 47% of respondents say an office of the CDO has been implemented in their company, compared to 23% in 2016.
"The steady maturation of the office of the CDO underlines the acceptance and broader understanding of the role and recognises the impact and value CDOs worldwide are providing," says Michael Moran, research director at Gartner.
"The addition of new talent for increasing responsibilities, growing budgets and increasing positive engagement across the C-suite illustrate how central the role of CDO is becoming to more and more organisations."
CDOs are more diverse than CIOs
Gartner predicts that by 2021, the CDO role will be the most gender diverse of all technology-affiliated C-level positions and the survey results reflect that position.
Of the respondents to Gartner's 2017 CDO survey who provided their gender, 19% were female and this proportion is even higher within large organisations – 25% in organisations with worldwide revenue of more than $1 billion.
This contrasts with 13% of CIOs who are women, according to the 2018 Gartner CIO Agenda Survey.
When it comes to average age of CDOs, 29% of respondents were 40 or younger.
Moreover, there is no shortage of internal roadblocks challenging CDOs, the report finds.
The top internal roadblock to the success of the office of the CDO is "culture challenges to accept change."
A new roadblock, "poor data literacy," debuted as the second biggest challenge (35%), suggesting that a top CDO priority is ensuring commonality of shared language and fluency with data, analytics and business outcomes across a wide range of organisational roles.
When asked about engagement with other C-level executives, respondents ranked the relationship with the CIO and CTO as the strongest, followed by a broad, healthy degree of positive engagement across the C-Suite.
The third annual Gartner Chief Data Officer survey was conducted July through September 2017 with 287 Chief Data Officers, Chief Analytics Officers and other high-level data and analytics leaders from across the world.
Related stories
Top stories