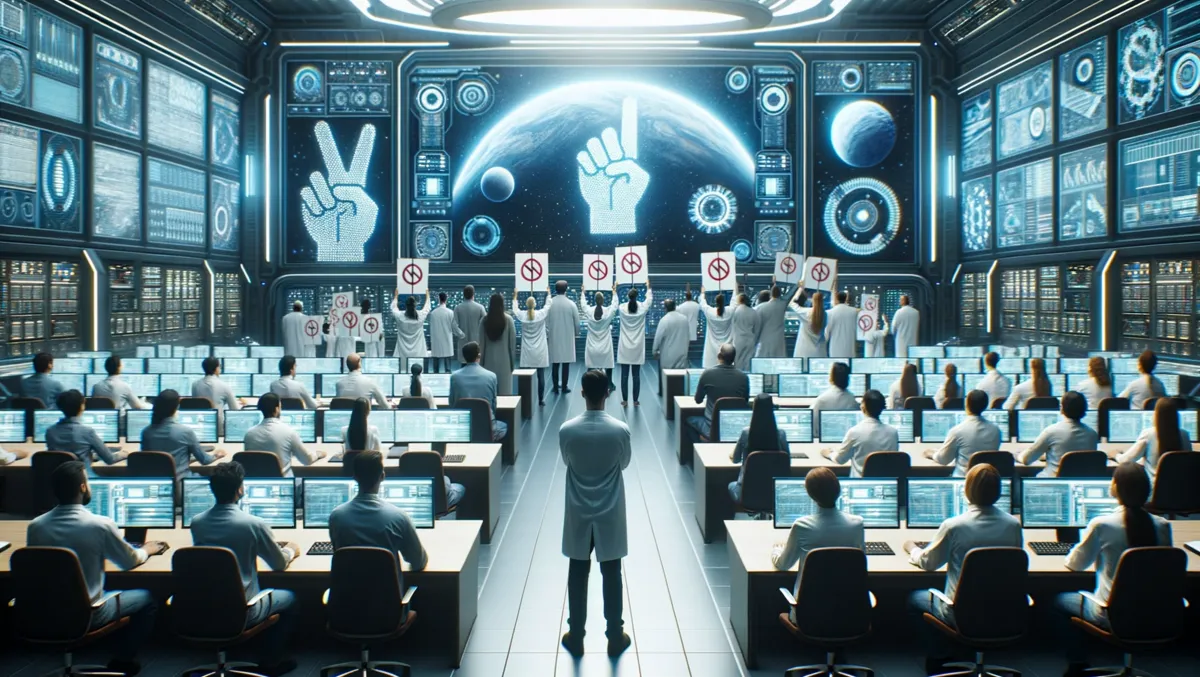 Gartner predicts 1,000% rise in unionisation due to GenAI by 2028
Gartner revealed its top 10 strategic predictions for 2024 and beyond, highlighting the significant influence of generative artificial intelligence (GenAI). According to these predictions, the rate of unionisation among knowledge workers will reportedly increase by 1,000% by 2028, largely motivated by the adoption of GenAI.
"GenAI presents an opportunity to accomplish things never before possible in the scope of human existence," commented Daryl Plummer, Distinguished VP Analyst at Gartner. The so-called GenAI has taken a central role in all strategic decisions for the first full year, proving transformative and driving considerable excitement in the technology sector.
Among the notable predictions is the assertion that, by 2027, the productivity value of AI will serve as a primary economic indicator of national power. Governments worldwide are recognised as committing heavily to AI, incorporating it into long-term national planning and even introducing regulatory frameworks to enhance AI initiatives. "Implementation at a national level will solidify AI as a catalyst for enhancing productivity to boost the digital economy," added Plummer.
Enterprises are expected to face significant challenges around malinformation, with the report forecasting that, by 2028, $30 billion will be spent on battling such threats. The rise of GenAI has led to growing concerns about the related risks of malinformation, particularly its use by bad actors. It is anticipated that companies that closely monitor these activities will gain a significant edge over their competitors.
By 2027, the use of GenAI tools will lead to a 70% reduction in the costs associated with modernising legacy business systems. Plummer added, "The maturity of large language models (LLMs) offers an opportunity for CIOs to find a credible and long-awaited mechanism for modernising legacy business applications in a cost-effective manner."
In terms of workforce dynamics, by 2028, the adoption of GenAI is predicted to drive a 1,000% increase in the rate of unionisation among knowledge workers. Gartner noted the importance of leaders transparently communicating their plans for AI implementation to mitigate AI anxieties among staff and avoid high turnover rates.
In what is deemed a reshaping of key functions, Gartner forecasts that, by 2026, 30% of large companies will have established business units or sales channels devoted to addressing fast-growing sectors of machine customers.
Finally, the predictions foresee significant workforce changes, especially in manufacturing, retail and logistics, due to labour shortages. The report states that by 2028, more smart robots than frontline workers will fill these sectors. With rapid advancement in robotic technology, robots are becoming a viable solution to fill jobs from the factory floor to the warehouse to the retail store and beyond.