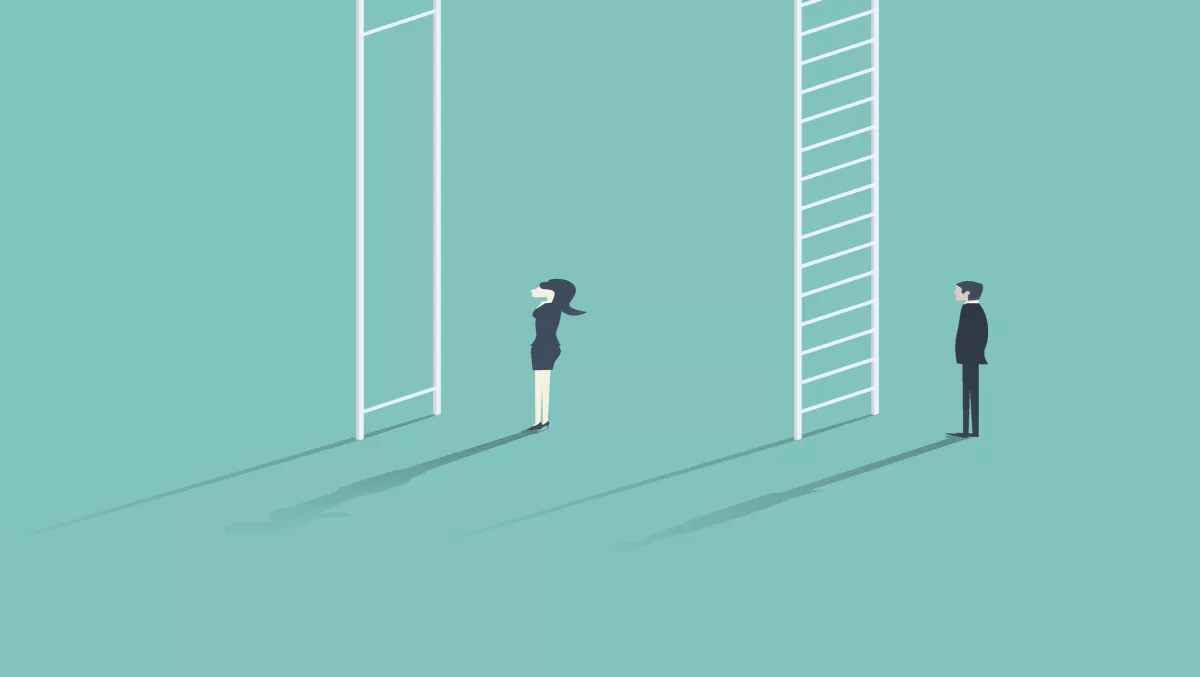 Gender inequality: Narrowing the gender gap through flexible working
Thu, 8th Jun 2017
FYI, this story is more than a year old
For decades, we've talked about creating gender equity through the empowerment of women in the workplace. Having children is a significant life milestone and one where the return to work equality gap has been noted in many studies.
For example, a 2016 report released by the Australian Council of Trade Unions (ACTU) found that women, during their child bearing years (25-44) earn up to 40% less than men in the same age group, regardless of whether they have children or not.
However, all this is changing with technology advances enabling more companies to offer flexible working. This is making it easier for women to return to work sooner after having children, if they wish, and thereby potentially narrowing the gender gap.
For too long, 'flexible working' has been limited to being the ability to work from home or from the office.
In 'The Changing World of Work', a Polycom global survey of more than 25,000 workers around the world, flexible working is becoming the basis for truly digitally-transformed businesses across all workers. After all we have multiple generations in the workplace too.
Today, flexible working is evolving to include the concept of 'anywhere, anytime working'. It's about making your working hours as productive as possible, no matter your location of choice – a conference or huddle room, a local café, airport or choosing to live in an entirely different location to your workplace to achieve greater work life balance.
It also means providing flexibility equally within the workplace, regardless of whether your demographic is a working parent, baby boomer or millennial.
Is gender an issue?
Now it's time for the conversation to extend beyond managing the needs of parents returning to work or 'working mums'. Is it time to consider flexible working equality for all, regardless of gender, family commitments or stage of life?
At my workplace, I know we have crossed this gap. Recently, I attended a quarterly business review where a new baby was asleep in her father's arms.
We do these meetings by video, as it's much more productive, so we could see exactly what was going on. More importantly, no one blinked, or thought the situation was unusual and business carried on as normal.
Had my colleague, a new father, been unable to solve conflicting demands in this way, we would have lost his insight and intellect from the meeting. Instead, he could participate while also participating in childcare responsibilities – a key element to gender equality.
Modern workplaces need to empower both men and women to embrace a 'work anywhere' ethos. When you achieve a workplace culture where it is considered business usual for employees to balance work with family, further studies, hobbies, and other ambitions, it changes the dynamic of work for all employees, regardless of gender.
However, there is still more to be done. While Polycom's survey found that nearly two thirds of the global workforce take advantage of anywhere working, employees still have concerns about its impact.
Does this flexibility mean employees would need to work longer hours? Would they still be considered equally for promotion? And, how can people build effective networks and relationships, which are considered key elements to career success?
Providing the right work environment and HR support to empower a workforce to work from anywhere is one step towards breaking the chasm of gender inequality – to the benefit of all.
How to embrace 'anywhere working'
Most business leaders will agree that technology can change how and where we work – when embraced in the right way.
Technology innovation continues to improve, making collaboration from anywhere possible with advanced noise reduction (great for reducing background noise like boisterous children, barking dogs or background chatter in a café), content sharing capabilities, and providing the same user experience regardless of device, location or scale.
The proliferation of video and collaboration technology across locations and devices – from boardroom to laptop and mobile – gives freedom to connect and meet with teams from anywhere.
For anywhere working to be successful, the right technology – particularly video collaboration – is crucial. The big difference for me has been working with high definition video. In today's modern workplaces 'close enough' is simply not good enough when business outcomes depend on being able to collaborate and work together effectively regardless of location.
The "Changing World of Work" survey also found that 61% of respondents believed that having the right technology would solve any issues remote workers may face.
Given my previous experience of working with low quality consumer-grade video, there is certainly a difference in the potential outcomes you can achieve, whether you want to ensure your communications are not lost in translation or you want to be assured of high quality and secure virtual meetings.
Video is recognised as a significant accelerator of relationship-building when it comes to anywhere working – a staggering 92% of our survey respondents agreed.
In large countries like India or China, where teams are often geographically dispersed, the ability to build stronger human interactions are crucial to success.
For me personally, one of the added advantages of video technology is seeing people's quirks and understanding them on a deeper level in our daily interactions. I can see when a team member is unwell, tired or enthusiastic about an idea.
I also get to see their choice of décor and sometimes I'm lucky enough to get a glimpse into their family life! The only impact on my professional networks and relationships is making them deeper.
Leading by example
Anywhere working means just that. Leaders and companies can provide a work environment that is equally attractive to both men and women. This not only enables life choices, whether this is choosing to be on the job for 20 hours a day or staggering a working day to make time to attend a child's concert or care for ailing parents. It retains talent and builds a culture of trust.
I'm often asked how I lead by example when it comes to encouraging anywhere working within my team. My marketing team is spread across Asia Pacific – from Australia and New Zealand up to China, Japan, South East Asia and Korea and west over to India, and they are all empowered to work how and where they want thanks to our daily use of technology.
Our adoption of 'anywhere working' retains talented people even if they choose to move cities and become a full-time remote worker like my Director of Campaign Management did! It also means I can collaborate seamlessly with my peers in Europe and America.
In some cultures, being in the physical office is still seen as important, but anywhere working means that with the right support an employer can be a model of the way forward, should they choose.
The key is that rewarding people shouldn't be based on office hours, but measured on results and contribution, while encouraging them to find that same balance that you want to achieve as a leader.
Providing more flexibility in work location without compromising on business results can help us cross the inequality chasm, which ultimately is liberating and valuable for all, regardless of gender.