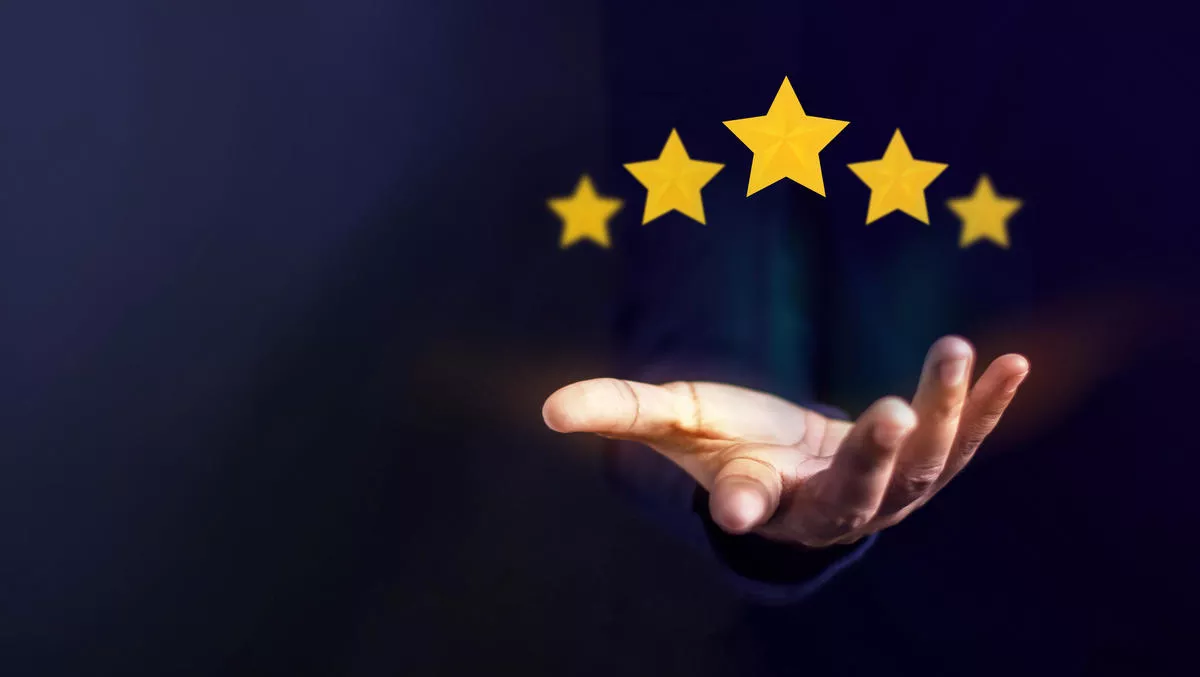 Genesys recognises leaders in customer experience with latest awards
FYI, this story is more than a year old
Genesys has recognised businesses in the ANZ region that are 'trailblazers' amongst global leaders when it comes to customer experience.
In the 15th annual Customer Innovation Awards various leaders were recognised for their innovation and transformational customer experience initiatives.
The Genesys Awards celebrates eight companies from around the world for driving significant improvements in business results and delivering 'remarkable' customer experiences through modern approaches and technologies, including cloud, artificial intelligence and digital channels.
The finalists were evaluated by a panel of judges, including industry analysts from IDC, McGee-Smith Analytics and Omdia, as well as representatives from Customer Innovation Award-winning companies, including 3, Coca-Cola Bottlers Sales - Services Company, LLC, Swisscom and Whirlpool Corporation.
The winners are as follows:
Homecare Medical (NZ) won CX Empathy for best story of demonstrating empathy in customer service.
As part of the New Zealand government's emergency response to COVID-19, Homecare Medical, which runs the National Telehealth Service, established the dedicated COVID-19 Healthline channel.
It used Genesys PureConnect to support callers facing challenges and uncertainty stemming from the pandemic. As a result, it quickly increased its Healthline agents four-fold to respond to increasing inbound calls, which grew from approximately 800 per day to 15,000 at its peak.
In the same period, inbound and outbound calls jumped from 4,000 to 40,000 per day across all Homecare Medical run services.
Aioi Nissay Dowa Insurance Company Australia PTY LTD (ADICA) won CX Mover for best success story of moving to the cloud. Since migrating to Telstra Contact Centre Genesys Cloud with support from Telstra, this end-to-end motor vehicle insurance solutions provider has improved service levels from 60% to 95.6%, with 80% of calls answered within 30 seconds.
Other global 2020 honourees include the following.
Microsoft won CX Team Mobilizer for best team productivity success story. Using Genesys workforce management data and reporting, Microsoft created a workforce analytics tool called InSite to accurately forecast volume and staff headcount.
The company estimates it will achieve significant cost savings and efficiency improvements across its workforce as a result.
Temple University won CX Accelerator (small) for best implementation: time to achieve value. This public university based in Philadelphia, PA, implemented Genesys Cloud, an all-in-one solution and the world's leading public cloud contact centre solution, in three days.
The university improved key metrics including first contact resolution rate which jumped up approximately 28%.
ConTe.it won CX Accelerator (mid-sized) for best implementation: time to achieve value. With the help of Bizmatica, a Genesys partner, this Italian auto insurance brand replaced three legacy on-premises contact centre solutions with Genesys Cloud and realised an up to 5% improvement in its average speed to answer rate.
TechStyle Fashion Group won CX Accelerator (large) for best implementation: time to achieve value, and CX Globetrotter for best global rollout.
By moving to Genesys Cloud, this global online membership-based fashion retailer experienced a 46% increase in chat handling efficiency and reduced average handle times.
The company was also named the winner of the CX Globetrotter award for efficiently moving their automatic call distributor solution to Genesys Cloud, migrating 10 sites globally in just seven days while maintaining business as usual performance from the very beginning.
Vodafone GmbH won CX Innovator for best innovation success story. One of the largest telecommunications companies in Germany, uses Genesys Messaging to enable 1,500 of the company's agents to connect with customers on business messaging platforms.
Today, 100% of these inquiries are fielded by its in-house intelligent virtual assistant, TOBi, while 50% are completely resolved.
Affin Bank Berhad won CX Sales - Marketing performer for best sales and marketing success story. Within a span of two years, Affin Bank has increased its tele-sales productivity by 142% and year-over-year sales growth by 118% using data from their omnichannel, multi cloud customer engagement solution, Genesys Engage.