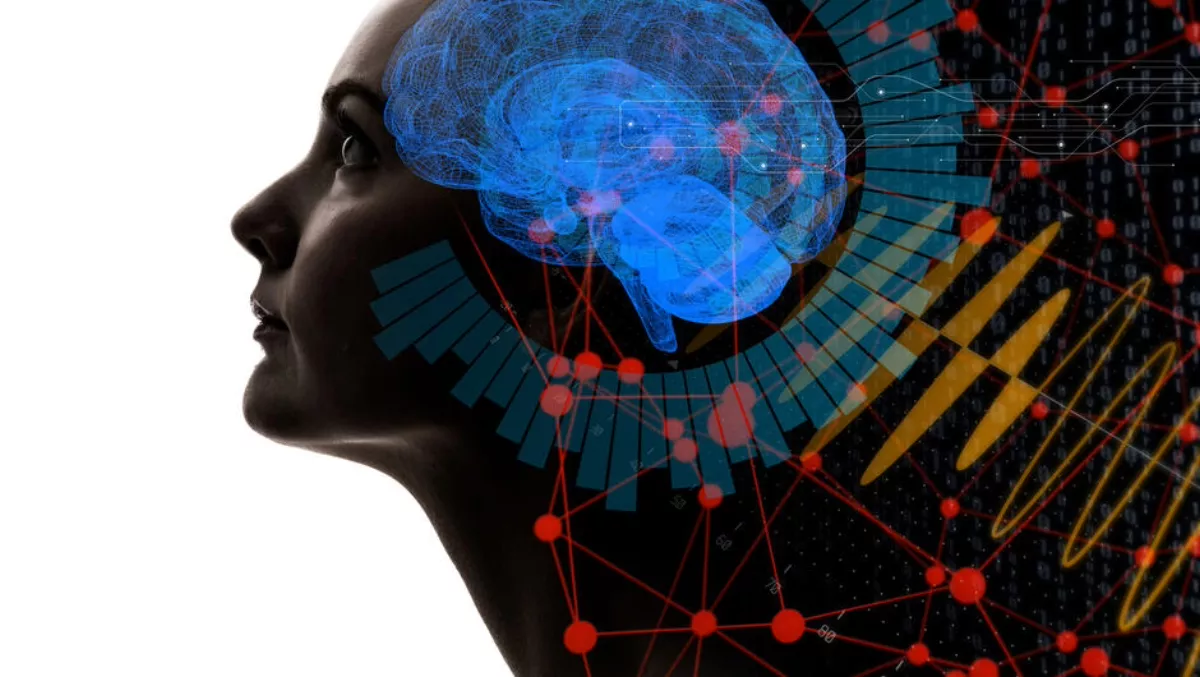 To get ahead with AI, get started with augmented intelligence
FYI, this story is more than a year old
Article by LivePerson regional vice president for APAC Andrew Cannington.
Artificial intelligence — or AI — is touted as the most transformative technology of our time. The biggest organisations in the world are actively pursuing AI integrations, and, to a certain extent, some have adopted AI in a meaningful way.
But in their efforts to progress, enterprises often ignore AI's limitations. While an incredible technology, it is not a standalone solution, and organisations will only see the technology's true value when it's paired with human intelligence.
Like many other emerging technologies, AI is plagued with misconceptions. Yes, we have empowered machines with the intelligence to carry out myriad tasks, but ultimately its ability to operate and address human issues is dependent on the human context.
AI is an extension of a human — not a substitute for it. Once we realise this fact, we can appreciate AI for what it truly is: augmented intelligence.
What is augmented intelligence?
To understand augmented intelligence, you need to understand the concept of AI — a computer system capable of accomplishing tasks that usually require human intelligence. AI has many different applications, from tracking and predicting online preferences to sorting emails for you. These are the types of tasks that, ordinarily, a human would be responsible for. Instead, AI has the ability to do this itself.
AI learns from human feedback. In the future, AI will be truly intelligent, able to operate without this context. In the meantime, it is more artificial than intelligent.
AI is still an incredible tool. It can complement human activity and pick up on details that often incur human error. Customer service technologies, for example, are ripe for AI applications. Chatbots can be programmed to field basic customer inquiries over messaging. When an inquiry becomes too complex for the machine, a human can intervene — a process I call the 'human–bot tango'.
To get ahead with AI, you should understand it exists on a spectrum - on one end AI is just pure machine learning and on the other, it is entirely human-led.
Looking at customer service bots again, routine questions can be fielded by a machine that has been taught the appropriate response, while other, less linear questions must be addressed by a human. This is an example of augmented intelligence in action: it uses a combination of the machine's ability to recognise patterns and the human strength of discernment.
Achieving true value with augmented intelligence
Once we realise it's actually augmented intelligence providing the element of 'human' intelligence, companies can begin to realise the true value of AI technology. For example, brands using human–bot technology to power external communications are revolutionising the customer care space through improved services.
Companies that have shifted their focus to augmented intelligence have, unsurprisingly, been the biggest disruptors. This is true across retail, finance, marketing, transportation, healthcare, and customer service, among other industries.
Machines and humans must be fully integrated, working in tandem to ensure a seamless customer experience. A customer forced to switch between multiple channels to get their query addressed will quickly grow frustrated. Augmented intelligence can prevent this by introducing the human element at the exact moment it's needed to successfully resolve a difficult issue.
With the AI conversation only set to continue, it is important for companies to understand the pragmatic opportunity. That is, in many cases, leveraging the technology's realistic capability and working in conjunction with human capital.
Related stories
Top stories