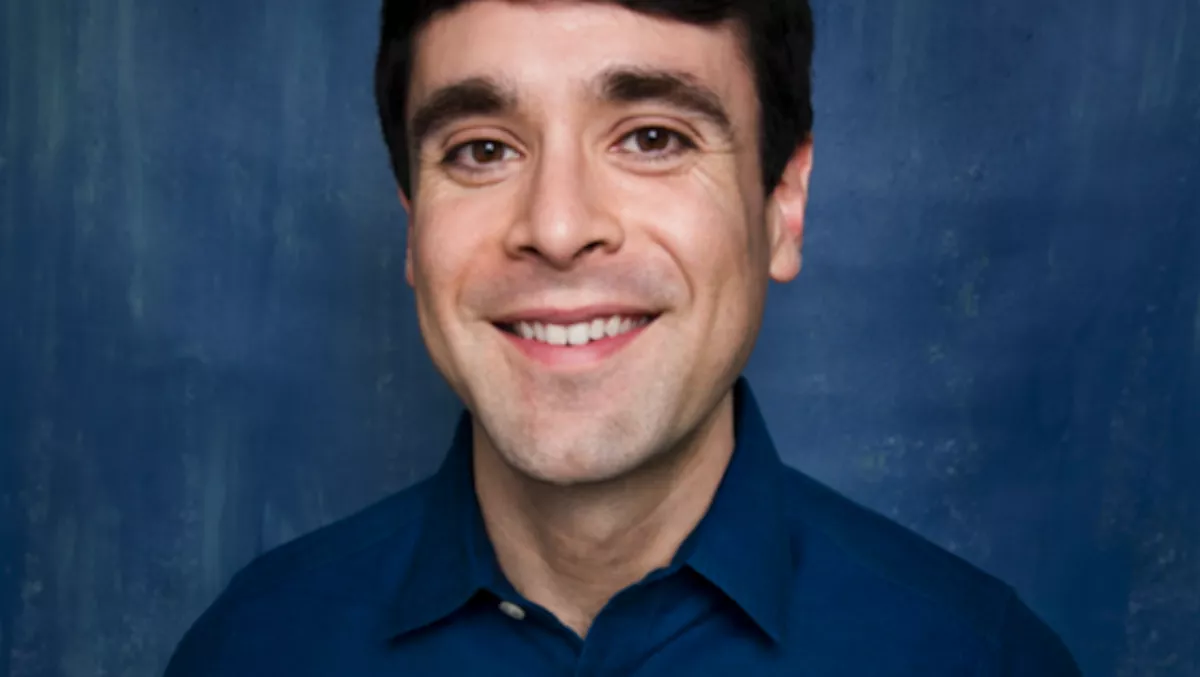 GitHub reveals the global tech policies impacting 2018
FYI, this story is more than a year old
With issues like net neutrality and digital news curation in headlines every day, we're seeing the effects of the growing role that technology has in our lives more than ever.
From how we educate our children about new tools to how we decide to regulate internet service providers, we have a set of vitally important questions in front of us.
To answer these questions, we'll need a meeting of the minds—one that brings together the perspectives of government officials, business owners, developers, and citizens from all over the world.
This global discussion is the only way we'll progress toward appropriate solutions and the right balance in refocusing technology on humans.
Here are four trends that will shape that discussion next year and beyond:
Net neutrality and the rise of technology populism
We haven't seen major changes to internet regulation since 1996, when Congress passed legislation that sought to protect infant internet service providers from perceived risks to a "free internet" like the Communications Decency Act.
Twenty years later, we're seeing—and will continue to see—the pendulum shift from internet company exceptionalism and protectionism to greater control and regulation.
In 2017, we saw massive changes to net neutrality, service provider immunities, and increased scrutiny on security and privacy issues.
Next year, approximately four billion people will be internet users, many of them so-called "digital natives", with different and evolving expectations for their online personhood.
We should expect digital populism to gain steam alongside traditional party populism and to become a standard feature of mainstream politics, reflecting a broader cultural rise in consumer awareness regarding data privacy, security, and the ubiquitous role of technology in our day-to-day lives.
A new world of platform governance
With a greater push for regulation and increased awareness among consumers about how their data is used, we can expect to see a rise in policy standardisation and transparency in how platforms govern themselves and their users.
This shift is vital if internet service providers hope to continue to "regulate themselves.
Imagine a world in which there are standard policies companies could edit against.
Now imagine as-yet-to-be-founded companies that could displace primary movers in search, social networking, or online retail spaces based on their more consumer-friendly data collection, security, or privacy practices.
Tech policy goes global
Regulators in Europe, China, and elsewhere are increasingly setting the agenda on issues ranging from data protection to cybersecurity and AI.
Their decisions will set the tone on where—and how quickly—the US will net out on flipping traditional dynamics on their head.
These are some of the most important topics of our time, and we have a moral imperative to keep fighting for net neutrality and other policies that keep the internet open to innovation and competition.
The consequences of not doing so could be devastating to the developer ecosystem.
Open source goes local
Expect to see major open source initiatives at the city and municipal level.
Not only is this essential to government transparency, but it's also an important way to recruit engineering talent, which has historically been challenging for local government organisations.
This trend has been building for years, especially in Europe, and through collaborations like Code for America.
In 2017, the centrality of mayors as leaders for the common good was recognised.
In 2018, tech policy will be firmly added to their portfolios.
Additionally, look for an increase in public sector investment to incentivise more people to become developers.
However these conversations evolve, we'll be following along closely and speaking up when they affect our community.