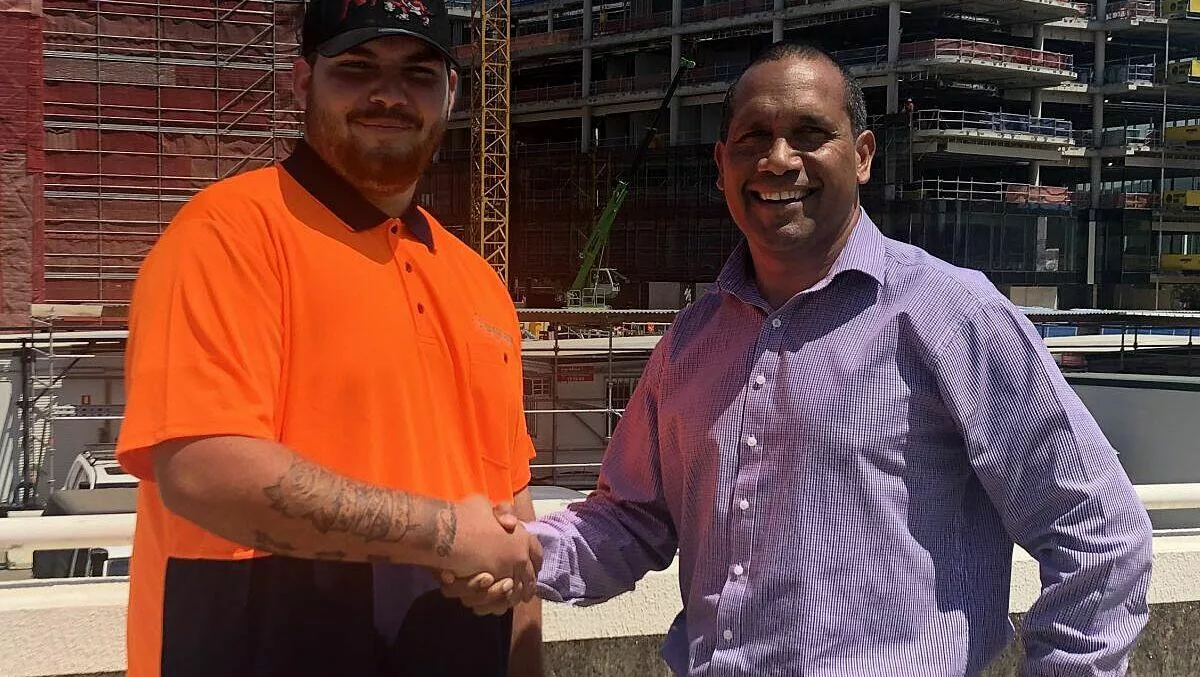 Global doors open for indigenous tech company
FYI, this story is more than a year old
An Australian security company has won a contract with Boon Edam Australia to supply, install and maintain products, including ranges for government and private organisations.
Warrgambi Pty Ltd is an Aboriginal and Torres Strait Island word from the Gumbaynggir nation on the NSW mid-North Coast which means 'working together'.
Warrgambi Pty was cofounded by indigenous security, safety and risk management leader Tim Donovan. He now leads the company as managing director.
Donovan, who is a proud Gumbaynggirr man, says the appointment by Boon Edam is a significant further step in the expansion of Warrgambi as an organisation founded on excellence in safety, quality, operations, staff development and social inclusiveness.
"We are all-inclusive we work for the betterment of everyone, not just narrow sections of individual groups. We provide an all-inclusive foundation of skills for youth, so that both indigenous and non-indigenous youth have models and peer support for advancement through the workforce.
A statement on Warrgambi's website says, "Our goal is to assist Aboriginal and Torres Strait Islander Youth to develop essential skills across the sectors in which we operate and to enable them to achieve sustainable employment and developmental growth."
"Warrgambi is very focussed on ensuring our Aboriginal and Torres Strait Islander Youth are provided with ample mentoring and support services during their development. This focus is to ensure the retention levels for our staff is kept at the highest level and their employment journey is fulfilling and rewarding.
Warrgambi has comprehensively demonstrated its competence in work for major government organisations, including the Department Environment and Energy, Department of Industry, Innovation and Science, and Department of Defence, as well as Geoscience Australia, Questacon national science and technology centre and the National Gallery of Australia.
The company also offers services across fire management systems; security management systems; electrical and communication services; ICT solutions; training, mentoring, and auditing; and professional services.
The company has also engaged successfully with major ACT architecture and construction companies and entered into partnerships with globally respected technology-based organisations (such as Canon Australia) to supply and maintain their electronic and physical security assets.
Boon Edam Australia says it selected Warrgambi based on its technical excellence and demonstrated record of effectively dealing with Government agencies, architects, engineers, and specifiers, including those involved in Supply Nation Certification.
"We are confident that Warrgambi's ACT experience gives it the local knowledge to help government and private organisations to continue to maintain compliance with their environmental sustainability, risk management and duty of care responsibilities to ensure the safety of employees and visitors and protection of the personal data of millions of Australians," says Boon Edam Australia's managing director, Michael Fisher.
"Warrgambi's technical expertise and broader skills are integral to servicing Boon Edam security products and architectural revolving doors, both of which may be integrated with broader building management systems, including HVAC and building traffic flow systems," concludes Fisher.