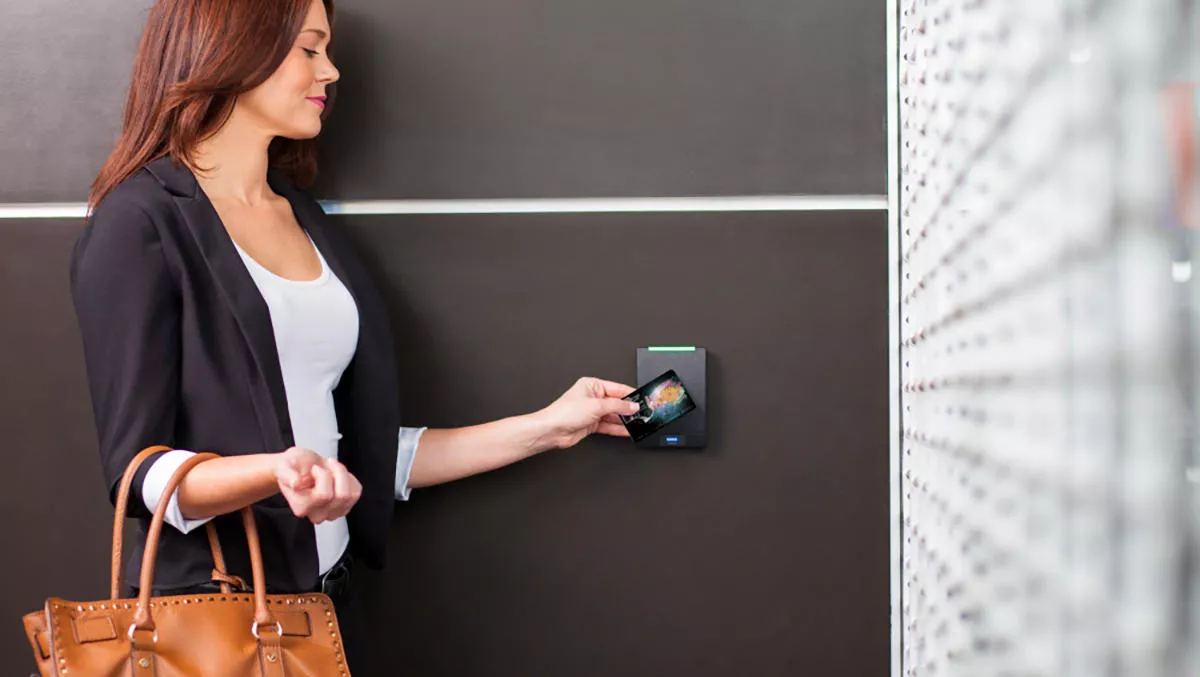 Going back to work: Why we need to rethink enterprise ID cards
FYI, this story is more than a year old
The humble security ID card has often been relegated to being an afterthought within today's enterprises – security and administration budgets are being spent on elsewhere as the world adjusts to working from home in a COVID-19 world.
But New Zealand and Australia have opened up again, and office workers are going back to their desks. Meanwhile, many companies still rely on outdated legacy card issuance systems, which offer little functionality or security assurances, and printing processes can be cumbersome.
HID saw these issues and has corrected them with Fargo Connect; a cloud-based end-to-end solution which simplifies the issuance of ID cards and credentials.
With HID Fargo Connect, users can issue cards securely from anywhere and with any device via a web interface in a trusted environment, all while increasing control and security.
Easily integrated with popular access control and one card solutions, users no longer need to go back and forth between record management and card issuance applications.
This means lowered programmed costs, more efficient issuance processes, and the ability to accommodate future volume demands.
Key features Flexible printing
Fargo Connect is a cloud-based solution which means users can, in a single, simple process, access ID card data and securely issue cards, regardless of the printer's physical location.
The card printing process is significantly more flexible than many other systems as the software is cloud-based and the printers are managed by customised consoles, instead of relying on PC's which can greatly reduce the burden on IT.
When the job is received by the printer, users can opt to either have cards printed immediately, or use the secure print feature – which requires an operator to authenticate a console to complete the job, either with a username and password login or with a contactless card.
Secure Print ensures the entire issuance process is secure and never accessible to unauthorised users, eliminating the need to have printers monitored or locked down in dedicated facilities.
Not only can Fargo Connect also manage multiple on-premise printers for instant issuance but can provide options to bulk run batches of cards to be delivered via secure courier to the customer's environment. It is ideal for large volume re-issuance and reprints at peak times.

Customisation, visibility and integration
One of Fargo Connects excellent value propositions is the ability to customise each enterprises' individual requirement. Gone are the days when only one device plugged into a PC was the only option for printing cards. HID Fargo Connect gives choice around what their ID card system can look like.
One centralised dashboard means Fargo Connect users can leverage real-time, 360-degree visibility of an entire printer fleet, where printer status, settings and queues can be modified.
With legacy systems, oftentimes guesswork was needed to discern which printers needed maintenance, especially in large fleets – but with Fargo Connect, administrators can proactively diagnose and maintain printers in real-time with ease.
Email notifications can also be used to notify administrators when consumables are low, as well as user-friendly tutorials to ensure even first-time users will have no issues executing jobs.
The Fargo Connect team has integrated the solution to a variety of the most secure and popular access control systems on the market today, as well one card, credential management smaller bespoke software solutions.
The team is agile and can work with customers and their integrators to allow a seamless integration into their systems.

HID SAFE – A total solution
A popular integration has been performed into HID's identity management solution, HID SAFE Enterprise.
Customers can leverage the platform's Badge Manager, Visitor Manager, Security Reporter and Advanced Access Manager solutions, enabling enhanced visibility and encouraging collaboration across departments and teams.
HID SAFE Enterprise streamlines the security functions of traditional identity management, eliminating unnecessary complications like duplicate identities and mistaken unauthorised access decisions. Combined with HID Fargo Connect, customers can eliminate dysfunctional processes and unnecessary disruptions.
HID Fargo Connect simplifies a needlessly complex process to help large enterprises and universities to seamlessly order, customise and print ID cards, all in one simple solution.
Easily accessible on any device, leveraging top-notch encryption and eliminating reliance on costly legacy systems, HID Fargo Connect is the leading solution for physical authentication.
To find out more, visit HID's website.