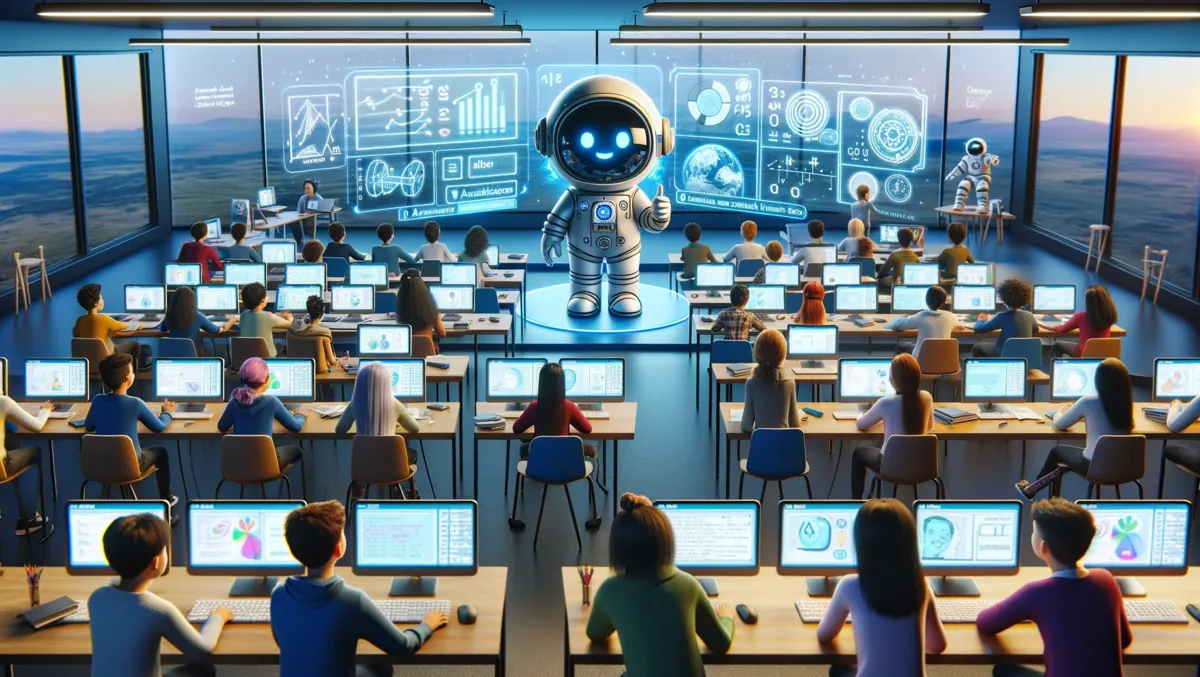 Groundbreaking AI tutor alleviates exam stress for Australian students
Mon, 16th Oct 2023
By Sean Mitchell, Publisher
A world first will soon be at the fingertips of students, in the form of a groundbreaking AI tutor designed to alleviate exam stress leading into their senior high school exams. Developed by Australian ed-tech company Zookal, the software named 'Exam Prep Zookal Genius' will use the precision, power and consistency of AI to bolster studying and learning at a fraction of the price of traditional human tutors.
As Ahmed Haider, CEO and Co-Founder of Zookal, said: "The tutoring industry in Australia is valued at $1B, and more than $200B globally, with parents paying up to $230 an hour in some circumstances for one-on-one tutoring for final year exams. At Zookal, we wanted to increase access to quality education for Aussie students, making it an affordable, comprehensive and personalised learning experience."
Zookal Genius is an AI-powered platform that manages an impressive 3.8 million pieces of exam content. It calculates mathematical equations with 25% more accuracy than leading AI, ChatGPT, can generate visual content such as graphs, diagrams, charts, images, and chemical compounds, and creates over 10,000 new exam questions each week. Students will have unlimited annual access to this innovative tool, named 'Zookie the AI astronaut tutor', for just $9.99 a month.
"We wanted to make something that would give students the nearest experience to real exam conditions, in order to support their learning and decrease exam anxiety leading into senior school exams." Haider commented. He continued, "Until now, there has been a real pressure on students to sift through past papers and find their own questions, and an increased workload for teachers who are required to support students by developing extra questions and marking these in a timely manner while also teaching full time."
Zookal Genius, Haider explained, "isn't just accurate, it provides immediate answers and results and uses incredibly advanced technology to recreate the exam experience." The technology used adheres to academic integrity guidelines and, following the current 2023 syllabus, lessons are created from past papers and a constantly growing data set.
The tool currently supports 37 subjects, which include English, Mathematics, Biology, History, Engineering, Drama, Legal Studies and Visual Arts, with more to be added each day. All content is individually tailored to each state and subject's syllabus to ensure complete accuracy for the user base.
Zookal has ambitious plans for the Genius tool and is set to launch the product globally in 2024, including in the US ahead of the SAT exams. As Haider summarised, "Our technology could be the key to unlocking improved exam results for Aussie students and increasing confidence as students file into the exam rooms in the coming weeks."
Zookal's ed-tech prowess is disrupting conventional learning models by offering multi-modal content, assuring academic integrity, and providing personalised learning experiences. This launch marks a significant step forward in Zookal's continuous innovation for the betterment of the educational journey.