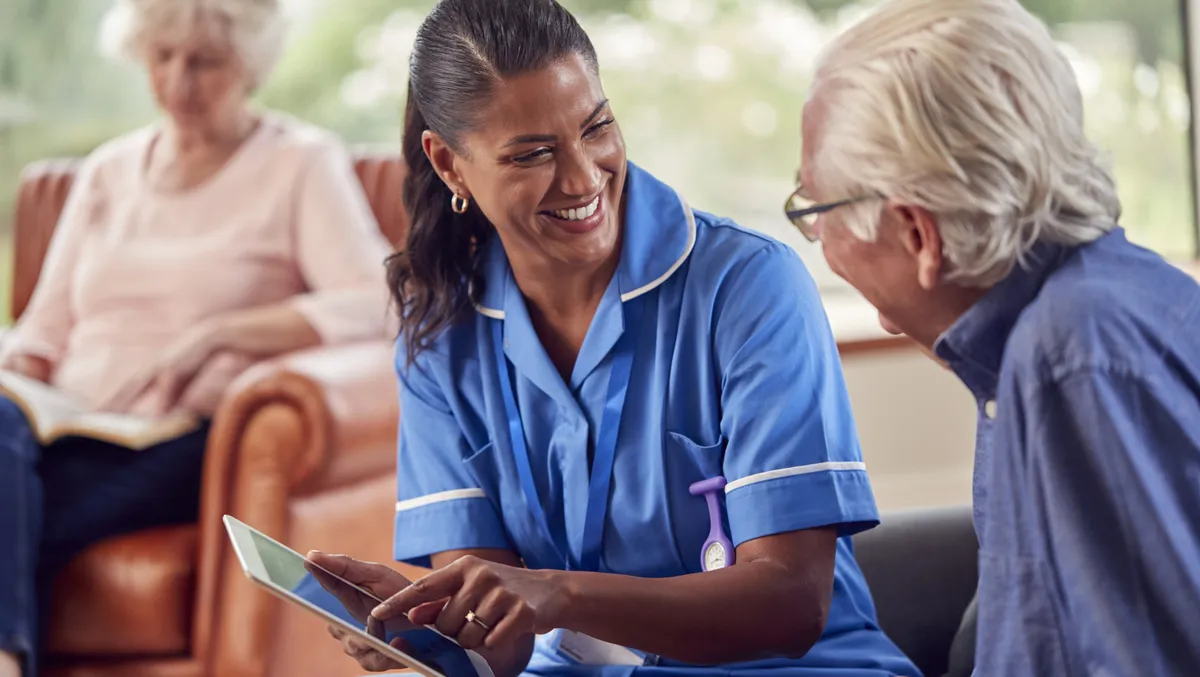 HammondCare chooses Paessler to monitor infrastructure
HammondCare has chosen Paessler PRTG to proactively monitor its IT infrastructure throughout its network of aged-care homes, hospitals and healthcare facilities across Australia.
An Australian provider specialising in dementia, palliative, and aged care, HammondCare offers an innovative approach through its ambitious digital transformation journey.
Paessler PRTG's monitoring capabilities will stop the outages HammondCare has regularly been experiencing.
"We pride ourselves in providing high-quality care, above and beyond the guidelines set out in the Royal Commission into Aged Care," says Charles Gonzalez, Head of IT Security & Risk, HammondCare.
"We selected Paessler PRTG to improve the reliability and availability of our corporate network and IT resources across 76 care facilities in Australia to minimise the outages we were experiencing."
HammondCare was founded in 1932 by Anglican Archdeacon Bob Hammond in the face of the depression and its challenges.
The company has established a strong reputation through its long history of care and support for vulnerable people in need.
Now approaching 91 years since its founding, HammondCare has grown into an organisation that looks after more than 34,000 clients and has more than 5100 dedicated staff and volunteers at 92 service locations throughout Australia.
"HammondCare's primary objective in implementing the Paessler PRTG monitoring platform was to provide our team with proactive insights and alerts to minimise the regular incidents that were occurring previously," says Kasun Haputhanthri, Infrastructure and Cloud Manager at HammondCare.
"We are currently using over 2500 sensors as part of our PRTG system, with plans to implement more."
HammondCare has seen approximately 75% fewer IT team callouts since it began using Paessler PRTG three months ago.
Further, when there is a potential IT issue, Paessler's offering sends alerts to a Microsoft Teams group and emails to the appropriate technicians.
Moreover, the PRTG app sends push notifications about anomalies via mobile.
This means potential problems are quickly identified and can be resolved before they become bigger issues that could lead to outages.
"Paessler PRTG has enabled faster resolution of IT problems, allowing me and my team to be more proactive and efficient and has ultimately achieved its primary objective of minimising downtime," Haputhanthri adds.
HammondCare is adding monitoring for essential healthcare equipment at the moment, including nurse call buttons by clients' beds.
The company also plans to digitise all its assets to ensure Paessler can monitor everything.
"HammondCare is an innovative leader in the aged-care industry in Australia that depends on its complex and distributed IT infrastructure to provide quality care," says Mathews Varughis, Australia and New Zealand Sales Manager, Paessler.
"We are thrilled that the organisation has selected Paessler PRTG to proactively monitor its network and prevent any more outages that may inconvenience staff and put clients at risk.
"We look forward to supporting HammondCare on its digital transformation journey."