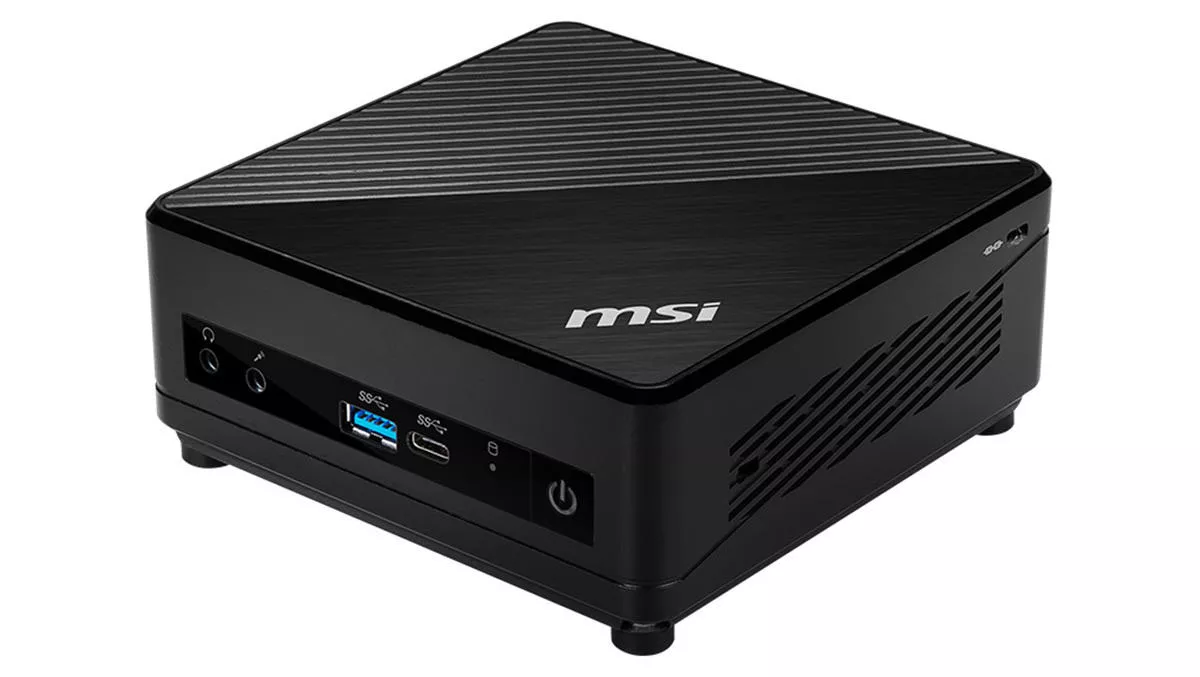 Hands-on review: MSI Cubi 5 Mini-PC
Wed, 21st Oct 2020
FYI, this story is more than a year old
MSI's Cubi 5 is a laptop-class mini-PC that fits in the palm of your hand. Aimed at the business user or consumers looking for a media centre PC, the Cubi 5's small footprint means that it can be tucked out of sight.
Whilst laptops are great for working on the move, the small screens and keyboards are not very comfortable or ergonomically suitable for long term use. With many people now working from home full-time, they really need to be using a decent-sized monitor with a keyboard and mouse, as they would in the office.
Of course, many employees are working in ad hoc home office arrangements that do not necessarily afford the space for a desktop PC. And this is where MSI's Cubi 5 offers a great solution.
The Cubi 5 is, essentially, a laptop without a monitor, keyboard or trackpad. It presents itself as a powerful, energy-efficient, cost-effective alternative to a laptop and docking station. It also takes up a lot less space at a very compact 12.4 cm x 12.4 cm x 5.37 cm.
The Cubi 5's discrete size also makes the device perfect for use as a media centre PC. The PC is easily hidden out of the way behind a flatscreen and when complemented with a wireless media keyboard, can be used as a hub for digital entertainment content.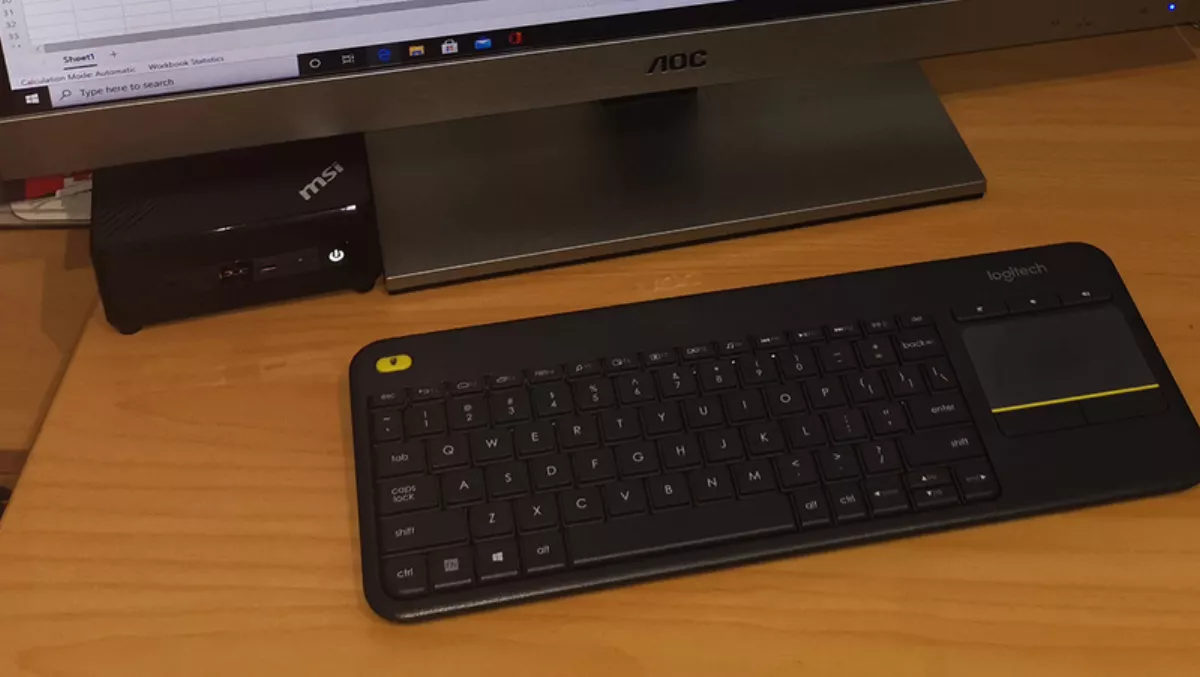 The device comes complete with Windows 10 Home or Windows 10 Pro. It utilises up to a 10th Gen. Intel Core i7 U-Processor. Graphics are provided by Intel's on-chip UHD GPU.
The tiny chassis has capacity for 2x DDR4 2666MHz SO-DIMMs to a max of 64GB. Storage is provided by way of 1x M.2 SSD and 1x 2.5" SSD. Memory and hard drives can be easily accessed by unscrewing the four screws underneath the Cubi 5 and lifting off the bottom cover.
For such a small unit, the Cubi 5 is packed with ports for peripherals. On the rear, it has both an HDMI 1.4 (max 4K @24fps) and DisplayPort 1.2 (max 4K @60fps) video outputs and can support dual monitors. It has an RJ45 socket for wired Ethernet, complementing the device's Wi-Fi connectivity.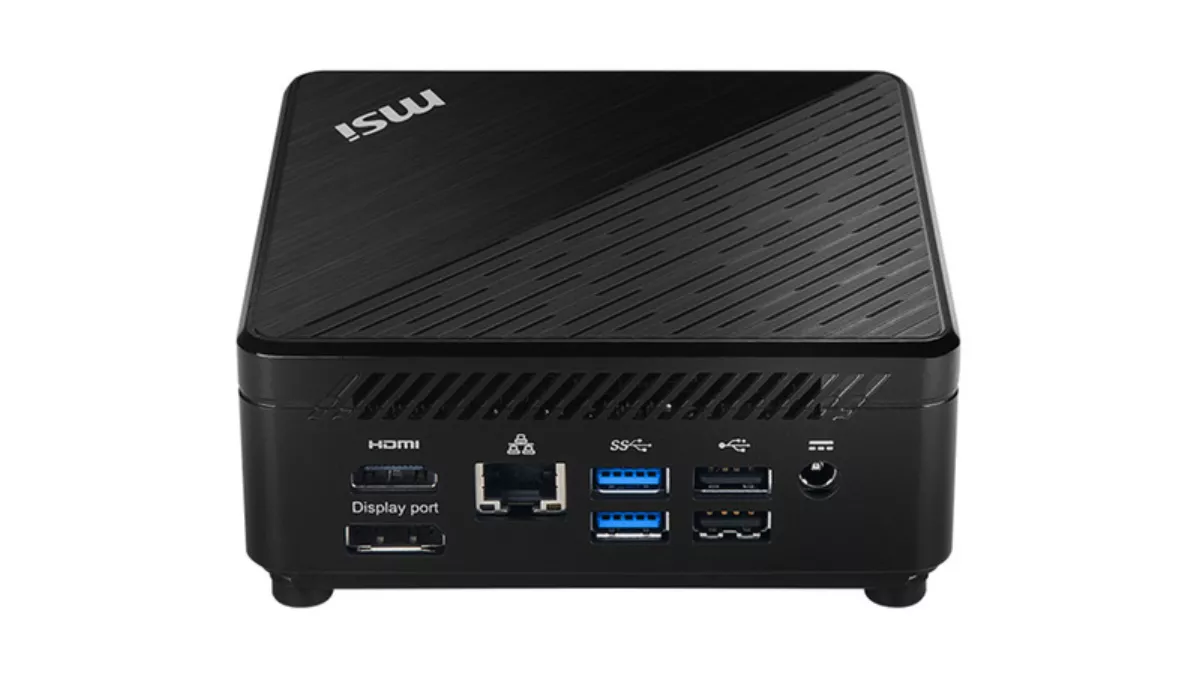 The front panel has convenient sockets from both a headset and a microphone as well as a USB 3.2 Gen 1 Type A port and a USB 3.2 Gen 1 Type C port. The rear of the device has a further 2x USB 3.2 Gen 1 Type A ports and 2x USB 2.0 ports.
Setup is easy, so shipping the device and getting the end-user to plug it in is a great option. All the ports and sockets are clearly labelled so even novice PC users should be up and running in no time.
The review sample supplied by MSI had an Intel Core i5-10210U mobile CPU. The 8MB of RAM was a reasonable amount and should be sufficient for most everyday PC tasks.
The 500GB NVMe solid-state drive tested at a whopping 2648.14 Read and a 2473.10 write speed. So, no problems accessing your data there. The Cubi 5 starts up pretty much instantaneously due to this super-fast SSD. Installing another 2.5" drive would add more storage space, but, equally, an external portable USB SSD may be a more versatile solution.
For those interested in benchmark results, I tested the Cubi 5 with Performance Test, Cinebench R20 and 3D Mark. All these tests are really aimed at a more powerful desktop PC, but they serve as a good comparison to understand the Cubi 5's capabilities and limitations.
Using PassMark's Performance Test, the Intel Core i5-10210U achieved a reasonable CPU score of 5860.7, putting it in the 33rd Percentile, with an overall PassMark of 2101.4. For comparison, a desktop Intel Core i5-10600K has a PassMark score of 15870. Being mindful that just the i5-10600K CPU on its own costs the same amount as the Cubi 5 PC.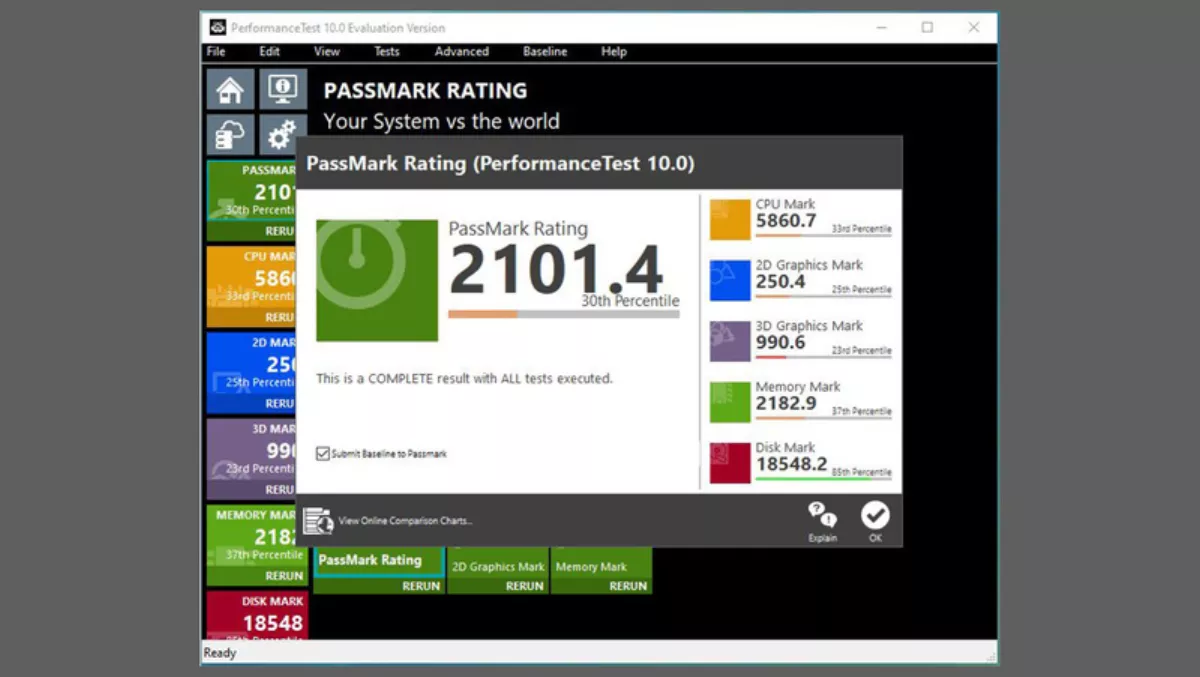 With Cinebench R20 multi-core test the CPU scored 1146 Pts, with the single-core test netting 397 pts. The Cubi 5 scored 3716 in 3DMark's Skydiver benchmark, mainly due to the onboard graphics, although the CPU scored a reasonable 6300.
The review unit came with a physical copy of the Window 10 install disc - interesting as it doesn't have a CD drive, but handy to have, just in case. As well as the on/off switch extension cable, the accessories include a VESA mounting plate, a hard drive power cable and a SATA cable.
The VESA mount and can be used to fix the Cubi 5 to the back of compatible monitors. It didn't work with my Acer Predator monitor, so be mindful. In any case, the little PC can be positioned anywhere out of the way and switched on via an optional external power switch on the end of an extension cable. The switch has an adhesive pad that can be used to stick the button at a convenient location.
Opening up the Cubi I could see the single SO-DIMM and a slot for an additional memory module as well as the NVMe drive and the connectors for a 2.5" drive, which you'd switch to the bottom of the unit via some enclosed screws. It's a very easy device to upgrade yourself.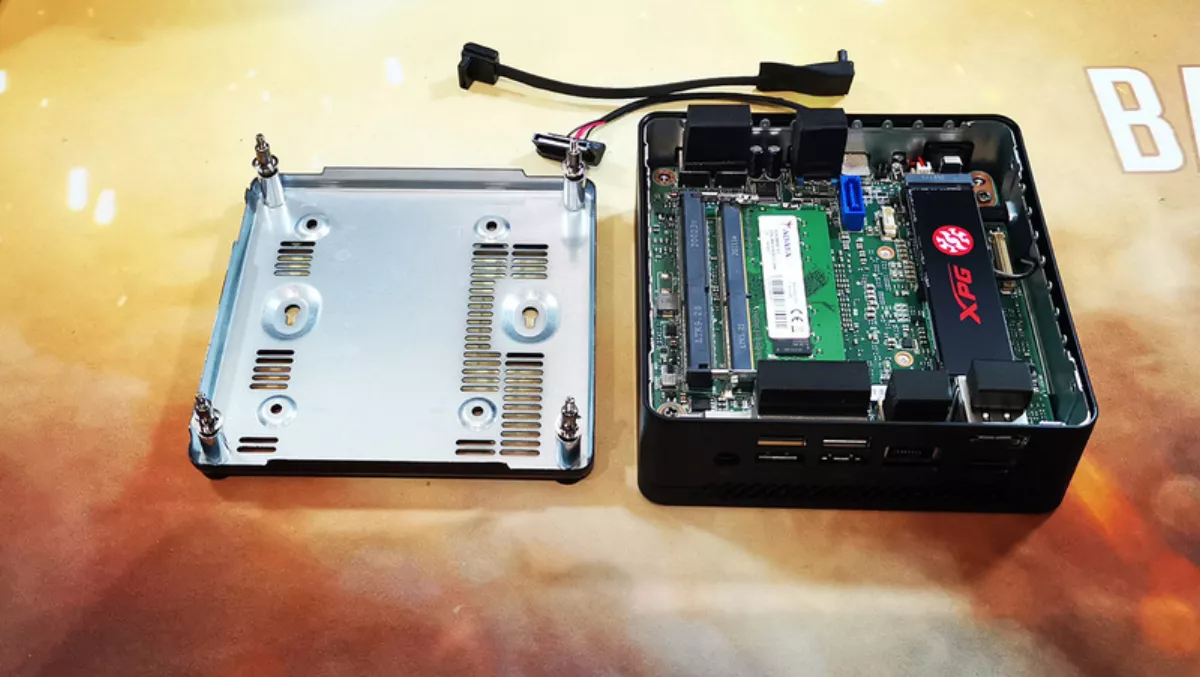 The 10th Gen. Intel Core i5-10210U in the review sample makes the device perfect for everyday PC use. The lack of a dedicated GPU means that the machine is not intended for gaming. The Intel UHD Graphics 620 onboard the CPU still does a great job catering for less-intensive graphics applications.
Office applications will all run really well as will some consumer-level editing software for mild video and image manipulation. I'd recommend equipping the device with a Core i7 CPU and more memory for more processor-intensive tasks. Of course, playing media files and streaming applications like Netflix will work fine with the i5 CPU.
Personally, I found the MSI Cubi 5 great as an office PC. I even used it to write this review. With its small size, I'd certainly consider a Cubi 5 as a dedicated office workstation hooked into an existing monitor with a wireless multimedia media keyboard.
The MSI Cubi 5 is a superb little PC for everyday tasks. It's a perfect alternative to using a laptop in a home office environment, where space is a premium, or as a multimedia hub for the lounge. The energy-efficient device is very quiet and will not disturb your work or entertainment. Support of two 4K displays is a great bonus as is the ease at which this mini-PC can be upgraded.
To find out more about the MSI Cubi 5, click here.