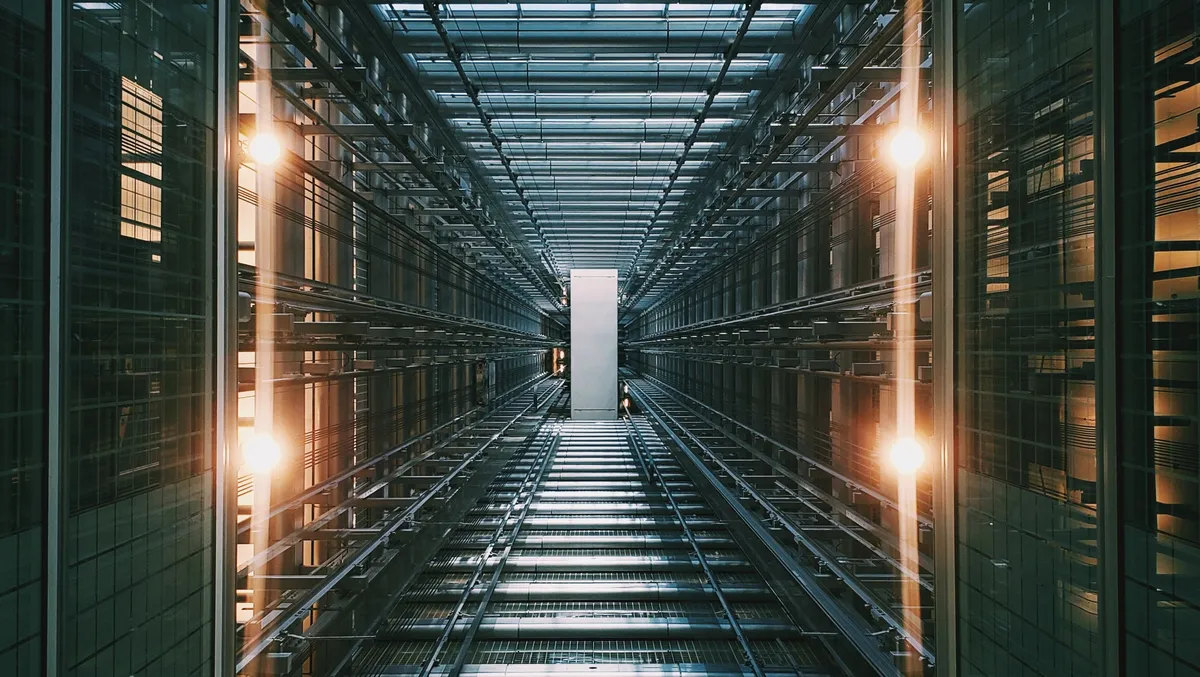 HDR designs two NEXTDC data centres colocated in Melbourne
HDR has designed two NEXTDC colocation data centres in Melbourne that are set to house Australia's largest and most comprehensive cloud ecosystem. Constructed by Kapitol Group, M3 Melbourne, a 100,000 square metres data centre in West Footscray, and M2 Melbourne, a 16,000 square metres data centre in Tullamarine, will collectively deliver 210 MW of critical IT infrastructure to enterprise and government in a climate of unprecedented digital innovation.
"Designing high-performance, resilient and scalable infrastructure at speed is no easy feat," says Sam Faigen, project leader at HDR. "Utilising a data-driven design methodology, we have succeeded in delivering two purpose-built facilities, using modular and adaptable solutions, that will accelerate industry growth."
With stage one of the 150 MW master plan now complete, M3 operates as a collocation facility for retail, enterprise and hyperscale customers, fitted with HDR-designed administrative offices, collaboration spaces and highly adaptable data halls. Strategically located close to major electricity substations, the campus is 10 km from Melbourne's CBD and resides at the junction between large industrial developments and low-scale residential dwellings.
"Knitted into West Footscray's semi-residential urban fabric, the building form has been set 20-metres back into the site to respect the neighbours," adds Faigen. "This setback zone features densely plated swales, trees and 'pocket parks', as well as a community café along the tree-lined perimeter, that gently transitions the site context from residential to industrial and puts community well-being first."
The rectilinear machine space of the data halls has been wrapped in a faceted façade ribbon that houses active office, lobby and breakout spaces. In contrast, flora ascends the building on engineered trellises, inhabiting the parapets and cascading down the bespoke concrete facade to juxtapose materiality and form.
Engineered to Uptime Institute's Tier IV resilient standards by Arup, M3 has achieved an excellent Built Environment Sustainability Scorecard (BESS) and an industry-leading target PUE of 1.29. Planning consultants, Urbis and project managers, Newbridge also played an integral role across the design and construction process.
Concurrently, HDR has designed sister facility M2, a 60 MW purpose-built campus and high-grade contemporary workspace strategically located near Melbourne's Tullamarine airport and its surrounding transport and telecommunications network. Fitted out with HDR-designed commercial office space, meeting rooms, training spaces, an auditorium and customer amenity, the future-proof campus has been designed to transform and scale into a network of interconnected data halls on demand.
"Standing proud as a landmark in its site context, the building's dynamic form and striking red filigree façade of articulating blades juxtaposes the aluminium structure," says Faigen. "Not only do these blades respond to the high level of solar exposure and optimise sun shading, but they create a dappled effect on what would otherwise be a rather monolithic structure."
Generated through emerging data-driven design technologies, HDR has utilised computational and generative design to rapidly evaluate manipulated parameters in real time and test the specific programmatic needs of the project.
Engineered by Aurecon, M2 has achieved Uptime Institute's tier IV gold certification for operational sustainability and a target PUE of 1.29. The project team also included planning consultants, Urbis and project managers, The APP Group.
"With the ever-increasing digitisation of work, life and play, data centres are becoming fundamental infrastructure in our built environment," says Graeme Spencer, HDR's national director of education and science. "By thoughtfully integrating deeply technical, data-driven processes, while maintaining focus on community well-being, we have conceived two resilient, sustainable and high-performance campuses that enable digital transformation."
In 2022, HDR was ranked number one in the Top 30 Data Centre Architecture + AE Firms in the Building Design + Construction's Giants 400 report.
"The Australian digital economy is growing rapidly, accelerating the need for interconnected cloud services, sovereign secured, and sustainable solutions enabled by tier IV certified facilities to assure business resilience," says Craig Scroggie, NEXTDC chief executive officer and managing director. "As a market leader, NEXTDC is responding to market demand by expanding our digital infrastructure platform."