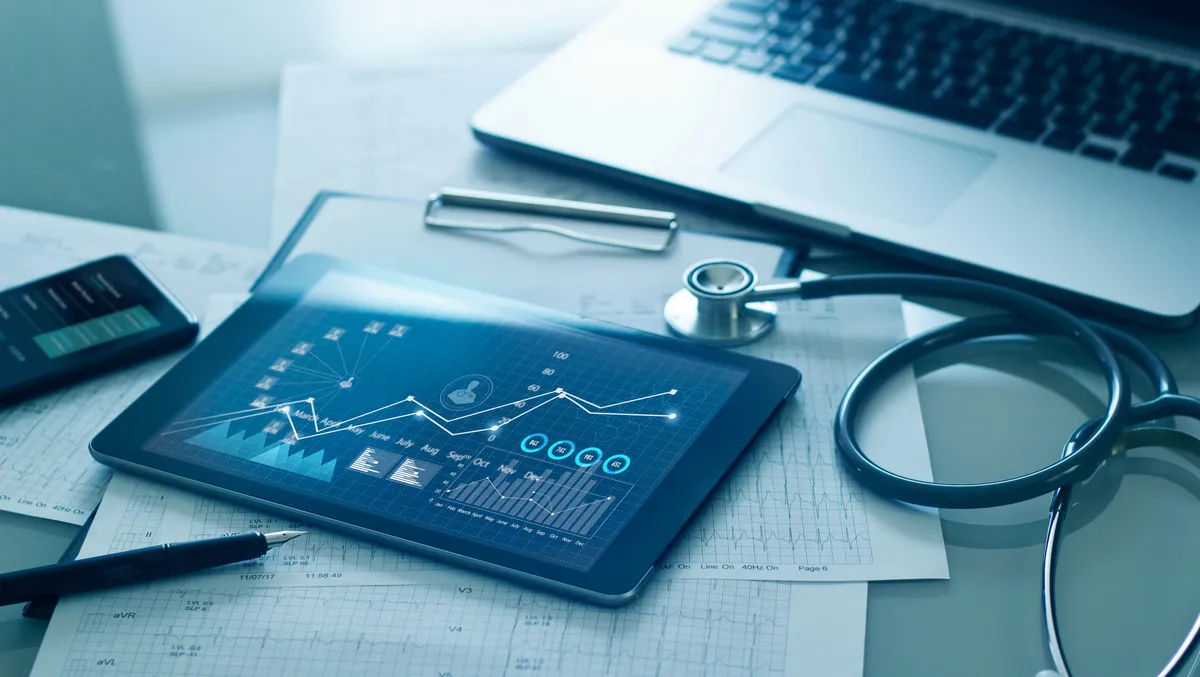 Health providers and EMR vendors must evolve to meet patient expectations
FYI, this story is more than a year old
Think of any major industry, be it telecommunications, banking, education or entertainment, and chances are it has undergone a major digital transformation in the last decade. As a result, consumers now expect more from every type of service they access, with healthcare being no exception. While health services in Australia have been heading down the digital transformation path for some years now, the pace of change is simply not keeping up with what consumers expect or demand.
One of the most significant foundational digital trends in healthcare has been the rollout of electronic medical record (EMR) systems. In 2016, it was estimated that the economic benefit of deploying EMRs across all Australian hospitals would be in the order of $1.76 billion annually. While many of the large metropolitan public hospitals have now implemented some form of EMR system, the story is very different in the private sector, along with regional and rural healthcare services. This means that the majority of Australian health providers are still relying on paper-based records.
Not only does this represent a lost opportunity for our nation when it comes to realising the considerable financial benefit of this digital transition, but it also means Australians are missing out on other benefits such as:
Better clinical and population health outcomes
Reduced disparity in regional and remote areas
More empowered patients
For many industry sectors, the COVID-19 pandemic meant that organisations had no choice but to embrace digital change on a scale that would have otherwise taken years to occur. In the health sector, COVID-19 further accelerated the move to different models of care, particularly virtual models of care such as telehealth, hospital in the home and remote patient monitoring. These models are rapidly becoming normalised, where patients are treated at a place of their choice, and care is shifted outside of hospital walls. If it's not already, this will soon be the expectation for many forms of non-acute healthcare delivery. However, these models of care will not be successful without underpinning core digital infrastructure.
EMR as core infrastructure
Digital transformation of the healthcare sector is not happening quickly enough in Australia. There are two main reasons for this: one relating to the current priorities of many healthcare providers and another relating to the current service offerings of technology vendors. We will deal with priorities of healthcare providers first.
Put simply, an EMR system should be thought of as core infrastructure in healthcare, in the same way that we think of other physical infrastructure such as roads and bridges. An EMR should not be thought of as anything other than a fundamental, essential part of any health service provider's digital infrastructure. In some instances, this might require providers to reframe their existing business strategy. Rather than making digital transformation part of a 'digital strategy', providers instead need to think about the broader context – ensuring they have a business strategy fit for the digital age.
The second factor slowing digital transformation is that most current EMR offerings in Australia simply don't meet the needs of the majority of healthcare providers.
Missing piece of the puzzle
Until now, EMR systems in Australian hospitals and healthcare providers have been characterised by the complexity of their implementation, generally requiring years to fully roll out and involving significant capital expenditure. However, as we have seen in the industries cited at the beginning of this article, technology evolves quickly – and with it, the expectations of consumers – leading to rapid advances in functionality coupled with a corresponding decrease in cost.
The risks inherent in an EMR implementation are becoming well-known and easier to mitigate as the software offerings mature. As scalable, cloud-based solutions appear on the market, implementations will soon be measured in months rather than years. Costs will continue to come down, while interoperability – crucial to ensuring patient information is readily accessible across all platforms – will be paramount. Patients will have increased transparency of their own data, giving them more agency over their own health outcomes.
However, there are currently limited options for a comprehensive EMR solution in Australia that is cloud-based, offering a Software as a Service (SaaS) delivery model built on a modern technology platform.
Clearly, there is a significant disconnect when we consider the scale of the opportunity that exists in Australia, both in the private sector, and those public healthcare providers outside of the major tertiary hospitals – particularly in rural and remote areas.
Creating an appealing opportunity for EMR vendors
Technology advances such as cloud computing and SaaS have rapidly disrupted existing business models. Enterprise software vendors whose platforms underpin business, finance and telecommunications services have either adapted or been overtaken by new entrants. The entertainment industry is now dominated by streaming services, where users pay a monthly fee to access content at their convenience.
These new delivery models mean that an EMR is now a far more viable option for many health sector operators, particularly as the SaaS model slashes infrastructure and hardware costs. It not only becomes quicker (and therefore cheaper) to configure and deploy solutions but also reduces the need for capital expenditure linked to infrastructure, shifting costs to operational expenditure. It also enhances opportunities for innovation and scalability, as well as allowing for improved mobility, supporting a mobile workforce and virtual models of care.
What is needed is a step up from the Australian health sector as a whole – bringing together government and private operators – to develop a compelling business case for EMR implementation that not only highlights the size of the opportunity but also the ability to deliver on evolving patient expectations.
1 J Forsythe, C Rogan, D Dimkin, R Strain, J Curran and V Odhav, Australia can see further by standing on the shoulders of giants: Driving digital transformation by adopting 'Meaningful Use' legislation [PDF], A Digital Healthcare Experience Centre Publication, PwC Australia, 2016, accessed 11 November 2022.
2 R Gwilym, 'Keeping the digital transformation trend on track', Digital Pulse, PwC Australia, October 2022, accessed 11 November 2022.
3 R Antao, 'Your business doesn't need a digital strategy' [sponsored content], Australian Financial Review, 20 July 2022, accessed 15 November 2022.