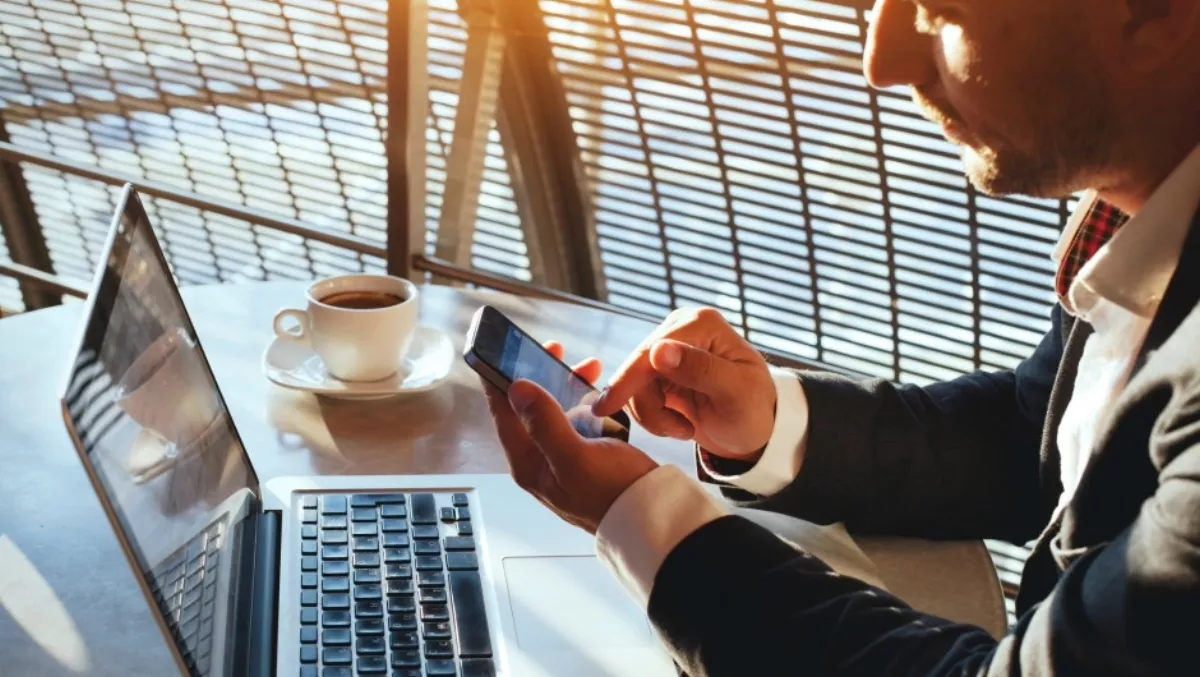 HID Global rolls out new offerings for the mobile enterprise
FYI, this story is more than a year old
HID Global, the secure identity solutions vendor, has launched a new mobility initiative geared toward a more convenient, trusted and secure digital world. Consisting of solutions, investments and strategic alliances, the initiative focuses on expanding the capabilities of trusted IDs on mobile devices across a growing range of access control, authentication and Internet of Things (IoT) applications.
At the core of the initiative is the company's mobility solutions, including the new HID goID platform for mobile IDs which makes it possible to carry a driver licence and other citizen IDs on smartphones, and new enhancements to HID Mobile Access that now enable the use of smartwatches and tablets, in addition to smartphones, for secure access to buildings.
In its 2016 Mobile Predictions report Forrester Research said that mobile devices will become users' go-to technology, and mobile will act as a catalyst to transform businesses in the Age of the Customer. The firm also said in its 2015 Mobile Security Playbook that security leaders are struggling to accommodate a mobile mind shift in the enterprise and must balance security and privacy concerns with the importance of user experience and the business objectives of the enterprise.
"The HID Global mobility initiative dramatically elevates how users regard security by enabling them to confidently connect to and use more applications, on the go, than ever before, with a single, trusted ID that can be carried on a smart device," says Stefan Widing, HID Global president and CEO.
"During the past several years, we've led the market in taking the first steps to turn smartphones into ID cards, keys and computer logon tools, with rapid growth in enterprise adoption of HID Mobile Access this year. Now, HID Global is driving advancements that will usher in an era of connected and trusted identities that become the heart of a more secure digital lifestyle built around the convenience and ubiquity of our ever-present mobile devices," he says.
New solutions launched as part of the mobility initiative include:
HID goID Platform for mobile IDs: The HID goID platform for mobile IDs enables federal, state and local government agencies to issue credentials over the air to citizens' smartphones for driver's licences, passports, social security cards and other national ID documents. It also makes it possible for a smartphone to serve as an all-in-one secure credential and ID reader, providing the choice to eliminate ID readers at border crossings and other locations.
New HID Mobile Access capabilities, including support for Apple Watch, Android Wear and tablets: New HID Mobile Access Portal and App software developer kits (SDKs) enable partners and end-users to create customised mobile access solutions that can be fully integrated into their back-end systems.
New services to meet compliance, security and risk management needs: HID Professional Services provide customers with the technical expertise to design and implement mobile access and authentication solutions for secure access to data, cloud-based applications and web services.
Over the past 18 months, HID Global has integrated mobility into the security experience through new solutions and services, strategic partnerships and investments. As the company's mobility initiative has expanded, it has:
Improved the convenience of enterprise authentication: ActivID Tap Authentication for Microsoft enables users to tap their smart card to laptops, tablets, phones and other NFC-enabled devices for access to Office365 and other cloud apps and web-based services.
Created a more secure banking experience: Mobile Push notifications for ActivID Trusted Transactions eliminate the hassle of PINs, passwords and authentication challenge questions by turning the smartphone into a security token.
Enabled new IoT applications: HID Trusted Tag Services have added trust to NFC transactions, enabling IoT applications that would otherwise be vulnerable to risk or simply not possible. Security guards and other 'lone workers' can verify they are where they are supposed to be on their rounds.
Strengthened HID Global's mobility portfolio through strategic partnerships and acquisitions: Partnerships with Samsung, NXP and other companies to forward the adoption of mobile solutions. HID Global's Lumidigm acquisition expanded its biometrics capabilities, and the acquisition of Quantum Secure provides the ability to automate access control by adding an integrated physical security policy platform for managing secure identities, compliance and operational analytics across multiple sites and systems.
Related stories
Top stories