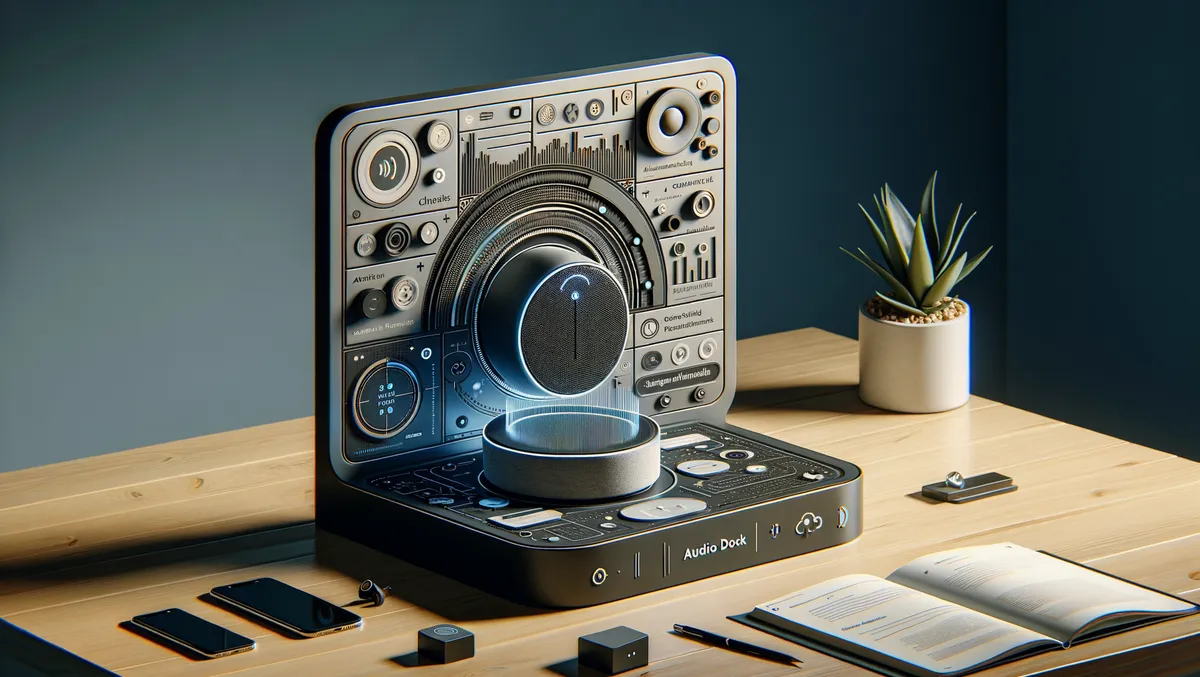 HiDock announces world's first ChatGPT-Powered Audio Dock, HiDock H1
Tue, 14th Nov 2023
By Kaleah Salmon, Journalist
HiDock, an industry-expert innovator specialising in personal communication devices, has announced its latest product, the HiDock H1.
This advanced technology is the world's first ChatGPT-powered audio dock boasting AI summary and bidirectional noise cancellation. Positioned to enhance users' productivity and communication experience, the HiDock H1 aims to propel home and office setups to new heights.
Designed for prosumers seeking groundbreaking innovation in communication, HiDock's newest offering delivers the perfect blend of futuristic technology and functional design.
Steering away from the traditional choices in the market, the HiDock H1 sets itself apart in affordability while delivering remarkable features, putting it in a class of its own.
The HiDock H1 comes enriched with an arsenal of unique characteristics. Powered by ChatGPT, it offers Highlights and AI Summary, transforming the way users interact and consume information. The Advanced Bi-Directional Noise Cancellation also promises to reduce distractions and deliver precise sound, ensuring an upgrade in the overall sound quality.
Beyond this, the device packs practical features, including Bluetooth for phone call recording and an 11-in-1 docking station. It is equipped with its multi-functional docking station, which incorporates an SD/Micro-SD card reader, dual 4K@60Hz HDMI, and 2.5Gbps Ethernet, so the HiDock H1 is designed for versatility.
The HiDock H1, scheduled for launching on Kickstarter in October, caters to diverse user needs, be it for structuring meeting notes, taking note of spontaneous ideas during conversations, reviewing engaging podcasts, capturing critical information from phone calls, or even jotting down pointers during online lectures. The bi-directional noise cancellation eliminates background noise while filtering out far-end noise.
HiDock has had a long-standing commitment to innovation. In the past, the company's first-generation product, the HiDock Conference Speakerphone, witnessed a successful Kickstarter launch. Garnering substantial backing and media recognition, HiDock continues to enhance user experience and innovate consistently.
HiDock's philosophy of combining industry insights with user-centric innovation projects a promising journey ahead.