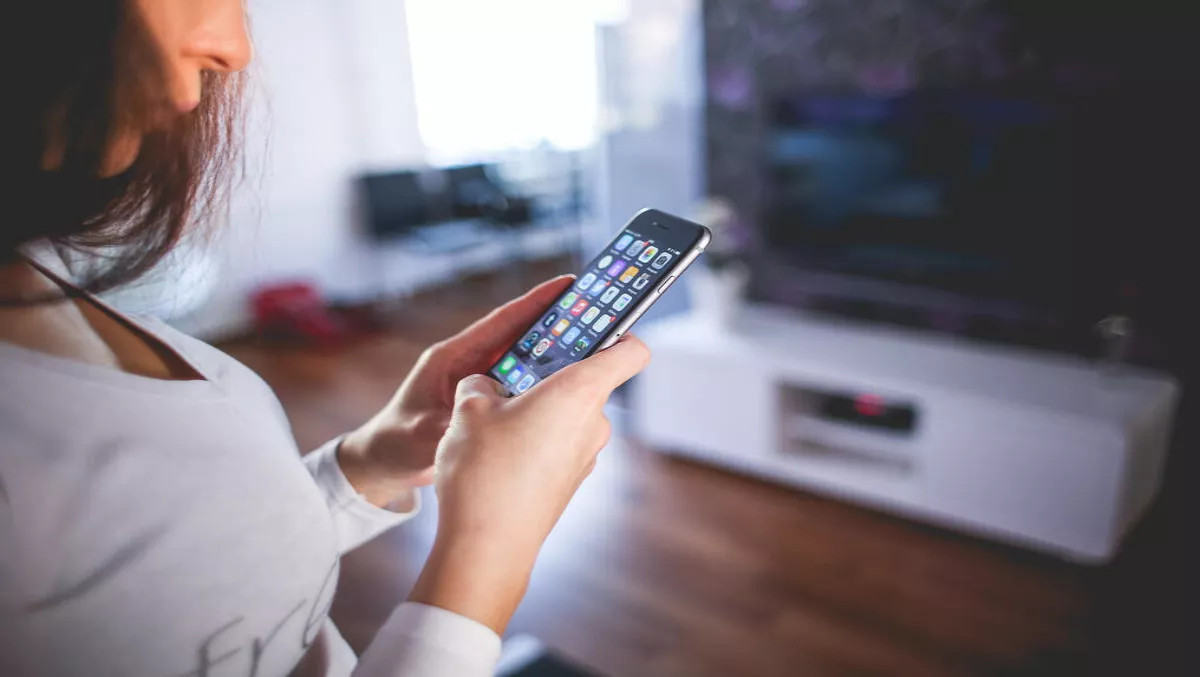 Hitachi Vantara wins breakthrough Internet of Things award
FYI, this story is more than a year old
IoT Breakthrough is an independent entity focused on helping the best Internet of Things (IoT) products 'break through' the crowded IoT industry.
The program recently released its extensive list of winners across an expansive range of cateogories, covering everything in the IoT space from connect homes, industrial IoT innovation, IoT sensors, and M2M cellular service providers to the IoT CEO of the year.
"Our congratulations to all of the winners of the IoT Breakthrough Awards this week," comments James Johnson, IoT Breakthrough's managing director.
"From a remarkably strong field of more than 2,000 entrants, ranging from startups to technology industry titans, it is truly an outstanding achievement to have been selected by our esteemed judging panel."
One of the event's winners was Hitachi Vantara. The subsidiary of Hitachi took home the 2018 IoT Innovation award for Enterprise Solution of the Year.
The company received the award for its Hitachi Lumada IoT Platform, which, according to Johnson, "provides a comprehensive solution that helps enterprises address the challenge of managing and analysing IoT data and their connected assets."
Johnson adds, "We are thrilled to recognize the success of Hitachi's efforts with the 2018 IoT Breakthrough Award for Enterprise IoT Solution of the Year."
Lumada aims to help enterprise and industrial customers blend human, machine and IT data to gain a 360-degree view of their operations and connected assets. The goal is to support more intelligent decision-making to improve business outcomes.
The solution can be deployed on-premises, in the cloud or in hybrid cloud environments.
Hitachi Vantara's chief product and strategy officer, Brad Surak, adds, "Hitachi is honored to be recognised by IoT Breakthrough with the IoT Innovation Award for Enterprise Solution of the Year and we congratulate our fellow winners."
"The many breakthrough capabilities of the Lumada platform wouldn't be possible without the learnings and insights gained in co-creating IoT solutions with our customers."
Surak concludes, "They are the true trailblazers of the IoT era and we are privileged to be partnering with them to develop data-driven solutions that are changing the way their businesses – and the world – works."
Here is a complete list of award winners:
Connected Home Categories
Product of the Year: Amazon Echo Company of the Year: August Home Speaker Product of the Year: Musaic Speaker Company of the Year: Sonos Smart Appliance Product of the Year: iRobot Smart Appliance Company of the Year: Samsung Security Product of the Year: Canary Security Company of the Year: MONI Smart Security Automation System of the Year: NuBryte Automation Company of the Year: XFINITY Home Heating and Cooling Product of the Year: Nest Lighting Product of the Year: TP-Link Lighting Company of the Year: Philips Lighting Lighting Innovation of the Year: Lutron Outdoor Product of the Year: Rachio Security Camera Product of the Year: D-Link Security Camera Company of the Year: Ring Voice Activated Assist Product of the Year: Nuance Communications Innovation of the Year: Hayo Intercom System of the Year: Nucleus
Industrial and Enterprise IoT Categories
Industrial IoT Company of the Year: PTC Industrial IoT Solution of the Year: Kepware Industrial IoT Innovation of the Year: Vigilent Emerging Industrial IoT Company of the Year: Augury IoT Enterprise App Development Platform of the Year: scriptr.io IoT Emerging Company of the Year for the Enterprise Market: Mesh Systems IoT Enablement Company of the Year for the Enterprise Market: Flexera Software IoT Enterprise Software Company of the Year: ClearBlade IoT Enterprise Security Company of the Year: Arxan Technologies IoT Enterprise Security Platform of the Year: CENTRI Technologies IoT Enterprise Security Product of the Year: DigiCert IoT Enterprise Security Innovation of the Year: ThreatSTOP IoT Semiconductor Product of the Year: Renesas IoT Semiconductor Company of the Year: Micron IoT Sensor Company of the Year: SENSORO IoT Components Solution Provider of the Year: Rigado
M2M Categories
M2M Cellular Service Provider of the Year: Tele2 IoT M2M Embedded Hardware Company of the Year: NuCurrent M2M Innovative Solution of the Year: Numerex M2M Network Equipment Company of the Year: Microsemi M2M Satellite Service Provider of the Year: OBRCOMM
Partner and Leadership Categories
Global IoT Platform of the Year: Xively by LogMeIn IoT Alliance of the Year: KORE IoT Partner Ecosystem of the Year: Dell IoT Connected Retail Application of the Year: Motionloft IoT CEO of the Year: Ginni Rometty, IBM Global IoT Innovation Vendor of the Year: Cradlepoint Global IoT Cloud Company of the Year: Cisco
Connected Car Categories
Platform of the Year: HARMAN LIVS Product of the Year: Movimento Group Insurance Telematics Company of the Year: Octo Innovation of the Year: LISNR Accessory Product of the Year: ZUS
Wearables and Consumer IoT Categories
IoT Wearable Device of the Year: Revolar IoT Wearable Innovation Vendor of the Year: InvenSense, Coursa Sports IoT Emerging Company of the Year for the Consumer Market: Tile IoT Innovation Consumer Product of the Year: ROLI Blocks Smart Bluetooth Tracker Product of the Year: TrackR
Health & Wellness Categories
Product of the Year: Essense Company of the Year: Qardio Innovation of the Year: Humanscale Fitness Tracker of the Year: Digitsole IoT Wearable Activity Tracker of the Year: Polar
Related stories
Top stories