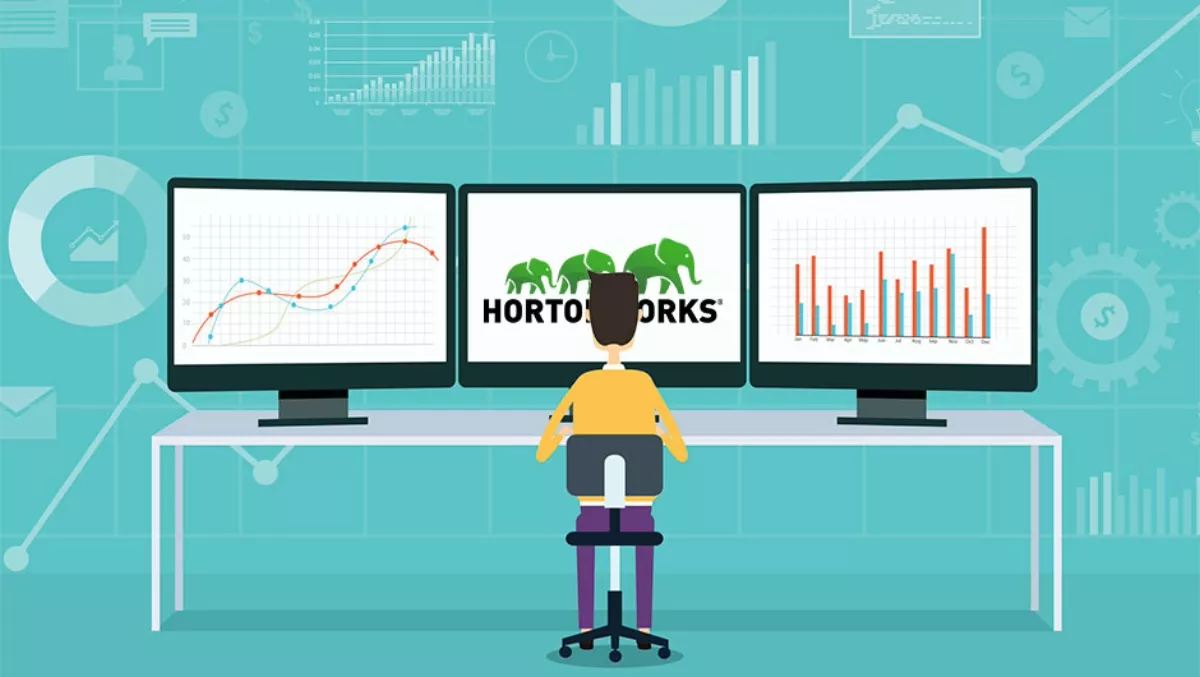 Hortonworks releases latest big data tool set
FYI, this story is more than a year old
Hortonworks is one of the world's leading experts in big data. They develop, implement and support open-source technologies for this specialist segment. Their customers are some of the biggest global brands from banks to automotive companies.
They, in fact, don't sell products, but they offer support subscriptions and professional services. These revolve around open-source technologies from the Apache Foundation and in particular a software technology called Hadoop.
Hadoop is an ecosystem of open-source tools used in big data. It has over 20 tools that cover areas like governance, security, management and operations.
For their clients that are paying for support subscriptions, they wrap up the latest releases of these open source tools into a release. These versions of the tools have been tested together, stable and ready for production use.
Jamie Engesser, vice president of product management at Hortonworks, says the company believes its focus on 100% open-source, enterprise-ready features and ease of use is the right path to deliver Connected Data Platforms to enterprise customers.
"The Big Data market shows no signs of slowing down, and Hortonworks is well positioned to power the future of data," he says.
Hortonworks puts emphasis on the latest release delivering enterprise-ready features with the integration of comprehensive security and trusted governance.
Within the release, Hortonworks highlights some key advancements:
Apache Atlas, a creation from Hortonworks and its customers and partners, can be used by enterprises to classify and assign metadata tags, which are then enforced through Apache Ranger to enable various access policies.
Apache Zeppelin, a web-based notebook is now available for interactive data analytics as well as the creation of data-driven, interactive and collaborative documents with SQL, Scala, Python and more.
HDP 2.5 also enables customers to install both Apache Spark 1.6 and Apache Spark 2.0 as a technical preview.
Apache Ambari ensures enterprises can plan, install and securely configure HDP and easily provide ongoing maintenance and management.
For developers aligning Apache Phoenix with Apache HBase, the addition of the Apache Phoenix Query Server also allows greater access and choice of development languages to access data stored within Apache HBase.
Ths version 2.5 release is now available. A free technology preview can be downloaded from the HortonWorks website here.
Related stories
Top stories