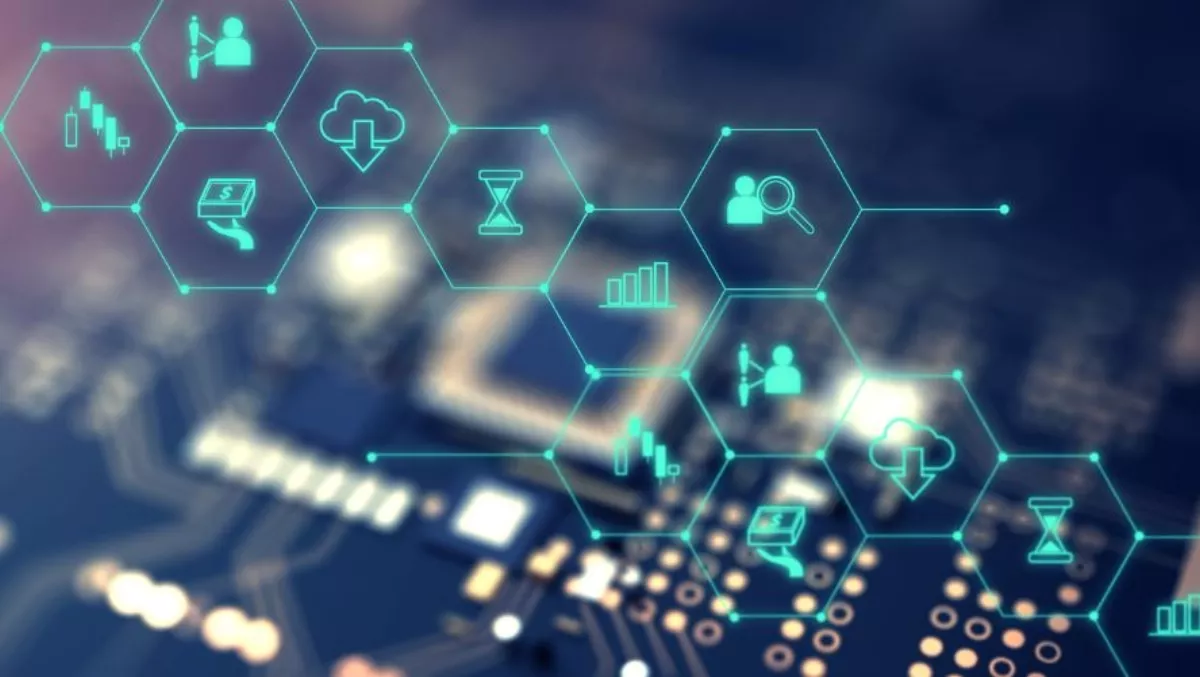 How AIaaS is following in the footsteps of SaaS
FYI, this story is more than a year old
Artificial Intelligence is the hot tech topic capturing the public's attention at the moment. But the focus is more one of concern, from the impact of AI on job losses, to whether it's possible to reach human-level sentience, and what that would mean, and ultimately whether we are ready to embrace this level of technology.
The fact is many of these concerns overlook how AI is already revolutionising our businesses and workplaces today, and its profound impact on the enterprise environment in Australia.
One such way is AI as a service (AIaaS). Following in the footsteps of SaaS, PaaS and IaaS, AIaaS is having a significant impact on areas such as content management. Tech giants like IBM, Google, and Microsoft have built machine learning APIs that companies can use to unlock the hidden value of their content.
Getting value from data through AI
In 2017 alone more data was created than in the previous 5,000 years combined. It's evident that we are facing an information explosion within the enterprise. We are seeing this trend play out in the cloud content management space, with some companies doubling the volume of content they create, own and catalogue every single year.
Traditionally the more information you have, the harder it is to process and make sense of. Conventionally, businesses face huge challenges in manually processing substantial amounts of information. But AI has changed how we can manage and process data, with the ability to identify and capture data into meaningful categories to ease workflows.
Uber is one example of how AIaaS can manage this data to provide value. Managing the on-boarding process of 50,000 drivers would require a team of employees constantly monitoring the upload of licences to verify and tag them accordingly. Manually, this task would take days if not weeks to complete. But using AI, these licences can be validated, tagged and logged on a database in a matter of minutes, freeing up valuable time for employees to focus on other tasks that require higher-order human touch.
Machine learning is one of the key technologies that is solving this problem at scale and providing a meaningful solution to customarily time-consuming and repetitive tasks.
Take image or video intelligence for example. Image intelligence automatically structures files through object detection, handwriting and text recognition, while video intelligence provides transcription, topic detection and facial recognition.
These insights are tagged to the content as metadata, meaning the content is processed, labelled and easily discoverable. This is being done at speed and with a level of precision that approaches and exceeds levels of human accuracy, accelerating business process and workflows.
Driving efficiency for the human workforce
While the concern that AI is taking jobs away appears to be a common one, AI is, in fact, helping to reshape processes and reduce time on repetitive manual tasks. AI can provide valuable data and insight into these tasks, that can make people's lives more efficient and accurate.
AI is already helping sales teams effectively analyse hours of content in the form of customer phone recordings. Using machine learning capabilities, customer engagement teams are able to obtain call centre transcripts and analyse for sentiment, product feedback and even customer service effectiveness. Applied at scale and across multiple channels, the ability to understand the sentiment in customer queries, user feedback and even reviews delivers ROI in the form of time, responsiveness, accurate forecasting, product delivery and ultimately effectiveness.
Supporting digital transformation
The digital age has brought with it a proliferation of new platforms, applications and devices that are fueling an unprecedented creation of business content and data. As the volume of information continues to grow, it's getting harder, costlier and more time-consuming for businesses to make sense of it all.
With the advent of AI technology, organisations now have an opportunity to help extract meaning from their unstructured content, whilst enabling smarter, more efficient and secure operations as they digitally transform.
Businesses that store content in one principal place, and add a layer of intelligence, are gaining improved value from their content and fundamentally reshaping how they manage and work with information in the enterprise. Australian companies should consider AI as an essential tool for businesses today, not only in the future.
Article by Scott Leader, Vice President of Box A/NZ
Related stories
Top stories