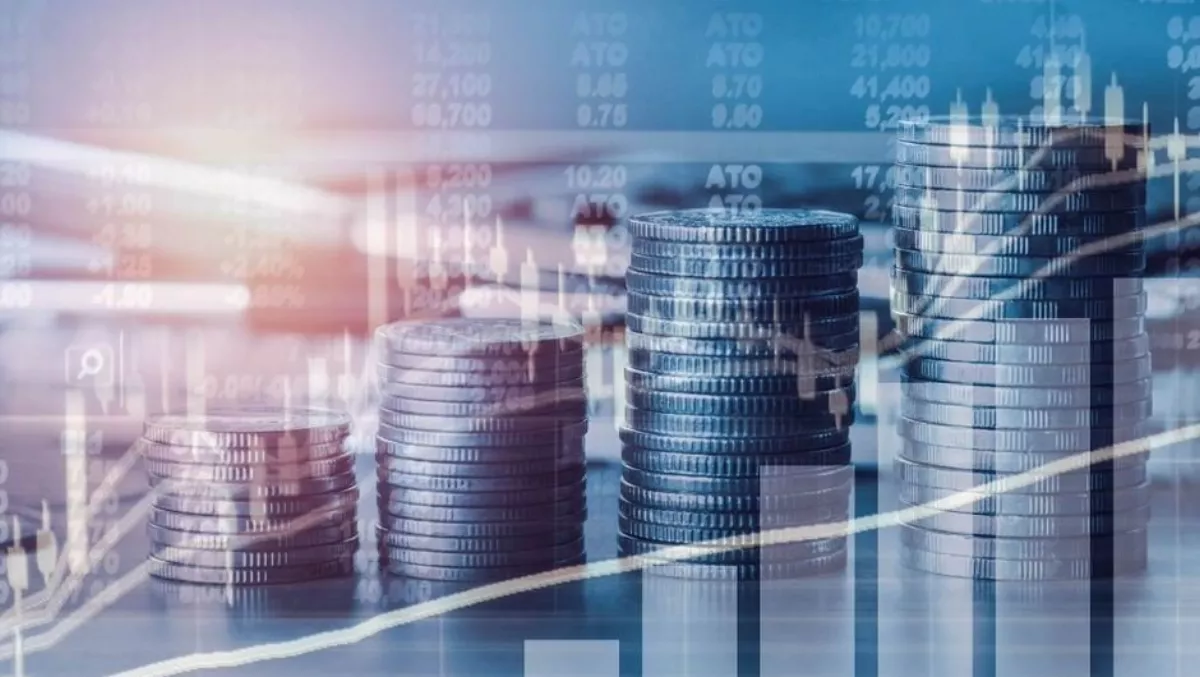 How Australian businesses can thrive in a landscape of digital change
FYI, this story is more than a year old
Rapidly evolving technology trends, increased customer expectations and broader industry changes (both local and global) are rapidly shifting the Australian business landscape. To adapt to this changing market, Australian businesses are looking to adopt emerging technologies to allow them to become more nimble, flexible and accelerate their growth in this new operating environment.
This is evident through the growth in cloud computing adoption in Australia, with the spend in cloud estimated to hit $4.6 billion this year (an increase of 18.5 per cent from last year). This growth is set to continue and is being further enabled by the cloud hyper scalers launching local sites/zones and enabling more of their products and services for their Australian locations.
Similarly, in the push to build smarter networks and systems, adoption of the Internet of Things (IoT) and edge computing technologies are gaining greater traction across industries, enabled by capability launches in the telecommunications sector.
For example, the National Broadband Network (NBN) is set to expand its activity in the IoT market. Telstra has also recently operationalised its new Cat-M1 network, making it easier for businesses to deploy large-scale IoT use cases across a wide range of industries, with cheaper price points.
While Australia is often considered a very forward-facing market in terms of consumer trends and is often used by the technology giants as a good testing ground to beta test new products and services, our local businesses are still lagging behind in comparison to their global peers.
Recent Accenture research found that while Australian society and consumers embrace new technologies ahead of their global counterparts (placing Australia 5th out of 34 countries globally), the same research also found that Australia lags behind many of the world's other leading economies when it comes to scaling emerging technologies.
As technology continues to evolve at an exponential pace, many Australian companies are being held back by traditional ways of working and legacy applications built for a bygone era.
Recognising this shifting environment requires local businesses to adopt a more aggressive, adaptable and experimental posture, no longer thinking of applications, infrastructure, and employees as discrete, standalone entities. Instead, Accenture believes Australian companies need to see them as core components of complex, interconnected living systems of technologies, applications, and people – helping fuel their innovation and growth.
If Australian companies are looking to scale up technology innovation in the era of adaptable, constantly changing and evolving market and customer needs, then there are three key areas they must address:
Create dynamic, 'boundary-less' systems
Australian companies running on conventional IT stacks have realised that these technologies have reached their practical limits for fuelling business innovation and a change to new methods is paramount.
Systems are now breaking down barriers - within the IT stack, between companies, and between humans and machines - giving Australian companies near-infinite opportunities to improve how they operate.
Australian companies must now design for a world of constant disruption by decoupling the entire IT stack and moving to dynamic, 'everything-as-code' systems.
In search of a 'boundary-less' system to accelerate adaptability, companies need assets like a blend of cloud and edge computing.
Airservices Australia has embraced innovation and has taken its corporate information technology services to a managed service secure cloud and coupling this with new technology deployed at remote locations to improve surveillance.
It has also invested in OneSky, a system that seamlessly connects civil and military air traffic control. In doing so, the Australian company has created opportunities to improve how they operate, with the adoption of a system that can grow with advances in technology.
Human and machine are one team
To minimise friction and scale innovation, Australian companies need systems that seamlessly adapt to both business and technology changes. While advances in trusted data and intelligent technologies are powering systems that can learn, improve and adapt by themselves, humans should be an equally important component.
Take the example of smart manufacturing, where the stories of new 'born in the cloud' tech vendors and their logistics operations are held up as a poster child for how this automation should work. This, however, forgets the reality that for most traditional manufacturing businesses, the processes and operational systems in these plants are often decades old and overhauling all of these systems would require significant capital investment, without the required return.
Instead, the ability to develop solutions that seamlessly bridge the gap between machine automation and humans in a production line can add far greater benefit to the operations of the business, while being cognizant of the legacy nature of the plant, systems and processes.
Accenture believes that the human workforce is an equally critical component of adaptable systems, collaborating and interweaving with machines to make reliable decisions and take confident action exponentially faster.
Making systems adaptable requires flexible, living architectures, new ways to protect and nurture valuable data, and responsible approaches to artificial intelligence (AI).
The invisible interface
Technology interfaces are becoming invisible. Elegant and simple experiences are the new normal. Machines must now possess the ability to adapt to humans, rather than the other way around. Natural language processing, computer vision, voice recognition, and machine learning are equipping systems with the ability to talk, listen, see, and understand the way people do.
Australian companies can now reimagine systems to empower new human/machine relationships with natural, personalised conversation and simple touchpoints. Mastering the human/machine interface requires a culture of end-to-end ownership, exploiting human-centric development processes and a spirit of experimentation.
Telstra recently announced its investment in AI and machine learning to improve investments, as part of their major business overhaul. Originally based on legacy physical assets, Telstra is now shifting its focus towards software solutions that offers a host of value-added services, from cybersecurity to data management.
Similarly, Adobe Creative Cloud's recent overhaul saves users time and click by using AI and machine learning.
Scale the new
Accenture believes the future of business depends on systems that are boundary-less, adaptable and radically human. In the Australian enterprise landscape, advances in technologies like AI and cloud and their adoption to create unique value-added offerings will allow organisations to illustrate the power of disruptive technologies to produce greater results.
To do this, Australian businesses need to see applications, infrastructure and employees as core components of complex interconnected living systems of technologies, applications and people in order to scale in the new.
Our local businesses need to look beyond just defending their current position in their traditional markets. They must also look for new sources of growth by evolving their legacy business and accelerating growth in new markets through innovation.
Article by Harshu Deshpande, Accenture's Liquid Studios Custom Dev and Open source Lead
Related stories
Top stories